Bread and Circuses?
A look at the extent to which City of Culture status was able to reverse the fortunes of a dilapidated city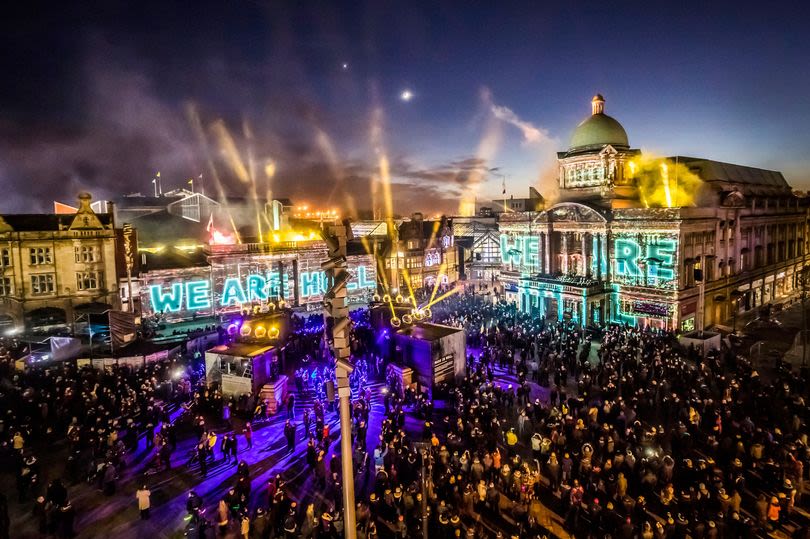 When Hull was awarded UK City of Culture status in 2013 the place was filled with optimism. You could feel the pride in the streets and the sense that people had renewed hope for their city.
Hull is a port city with a history that boasts a central role in the English civil war; Hull-born William Wilberforce is regarded as the leading politician in the abolition of slavery; poets including Andrew Marvell, Sean O'Brien and Phillip Larkin have made the city their home - but almost a century of hardship delivered by German bombs, the collapse of the fishing industry and post-credit crunch crash austerity left the northern port on its knees.
Hull  was consistently found at the bottom of league tables for health, education and employment and the awarding of first place in Idler's book of Crap Towns in 2003 did nothing to help the city's already naturally self-deprecating attitude.
Hull was mocked by the rest of the UK for its 'crap' status and to conflate the port and with any sort of cultural accolade seemed a joke to many.
A common misunderstanding around the City of Culture award is that some believe it to be recognition of a city's cultural excellence. This is not the case.
Andrew Dixon, advisor to Hull's bid, doesn't view culture as an elitist pastime but as the amalgamation of what makes a place unique. From the get-go he believed that existing culture of the Hull had a lot of potential.
"The thing about the City of Culture, it's not the city that is the most cultured but the city that can use culture to make the biggest change. One of the reasons Hull won was that it had a very compelling story of need."
Mr Dixon had observed the impact European City of Culture had on Liverpool and Glasgow and believed that Hull's industrial profile could benefit in a similar way.
Hull beat bids from Swansea, Dundee and Leicester to the 2017 award, hardly cultural behemoths but all places of less notoriety and social deprivation.
Diana Johnson is Hull's longest serving MP. Representing Hull North since 2005, she knows as well as anyone how the city could be perceived by the rest of the country.
"Originally when it was announced, a lot people, and a lot of other members of parliament were a bit sniffy - like 'Hull? City of Culture for the UK?'
"But actually, what it did mean was that we were able to be showcased in a way that normally Hull isn't, normally doesn't have that publicity," she said
"We're often just seen as a northern city with a declining fishing industry, and… you know - pies, and levels of obesity and smoking and all those negatives.
"I think really the very positive thing about UK City of Culture status for Hull was it meant that we were being seen in a completely different light," she added.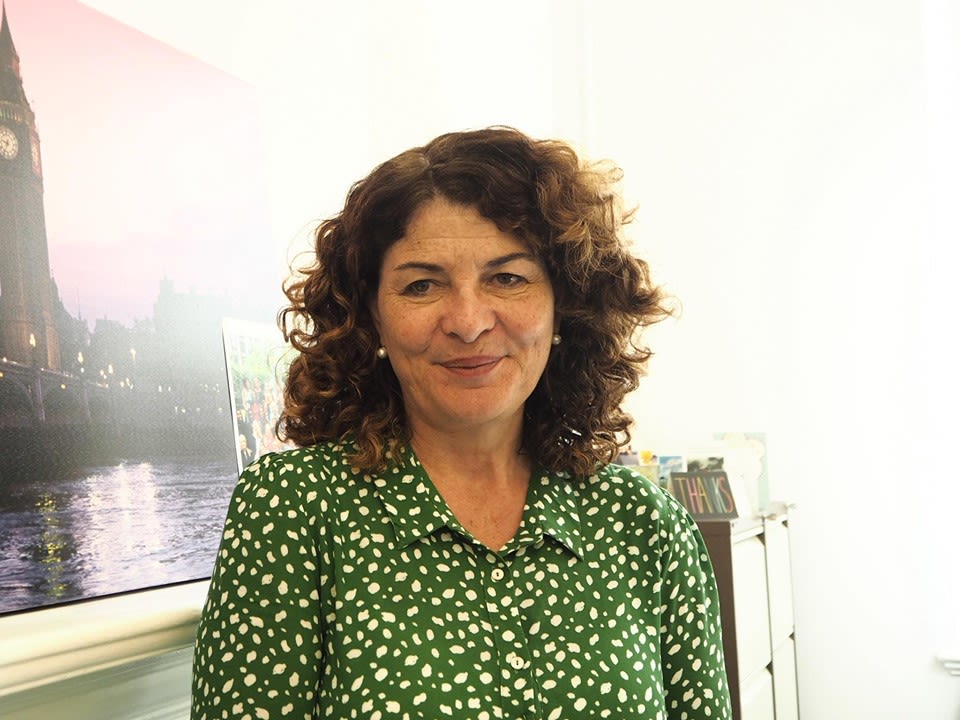 So, in 2017 City of Culture came to town. There were 2,800 events, cultural activities, installations and exhibitions, over six million and it is estimated that more than 9 in 10 of Hull's residents engaged in at least one event during the year.
But two years down the line has Hull blossomed into a cultural haven? Are its residents better off than they were before? And has the City of Culture award left a tangible legacy?
To what extent is the whole UK City of Culture project simply 'bread and circuses', the Roman concept that you can buy public approval with food and entertainment?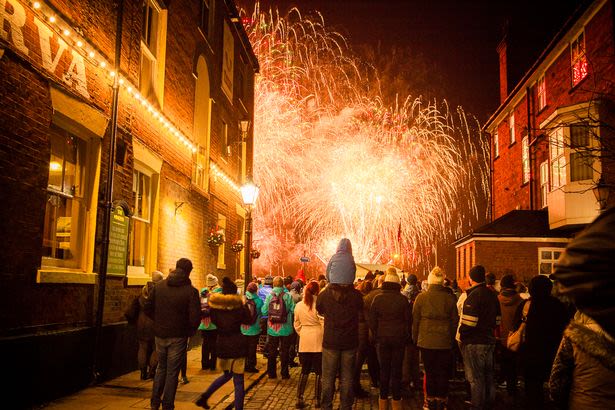 Can a city with the entrenched social deprivation of Hull really be transformed by cultural events or is the award a sticking plaster applied to cities whose problems are too severe for politicians to tackle.
The Hull 2017 City of Culture company disbanded at the end of the year, the show quite literally left town, leaving a void of accountability in a city hoping to build on a year of unprecedented tourism and publicity.
But Hull's culture is not confined to the artistic events of 2017.
Despite all its flaws the city had a vibrant arts community long before bit was even granted the award.
And a failing education system and unhealthy population have long been part of the culture of Hull.
Before any of these things can be altered surely the city's lacklustre economy needs reinvigorating.
Has City of Culture changed really changed the culture of this city?
"City of Culture should celebrate the people who kept the city going for many years. It would have been really good to see the city's artists benefit and to be able to make a platform out of it but that didn't happen."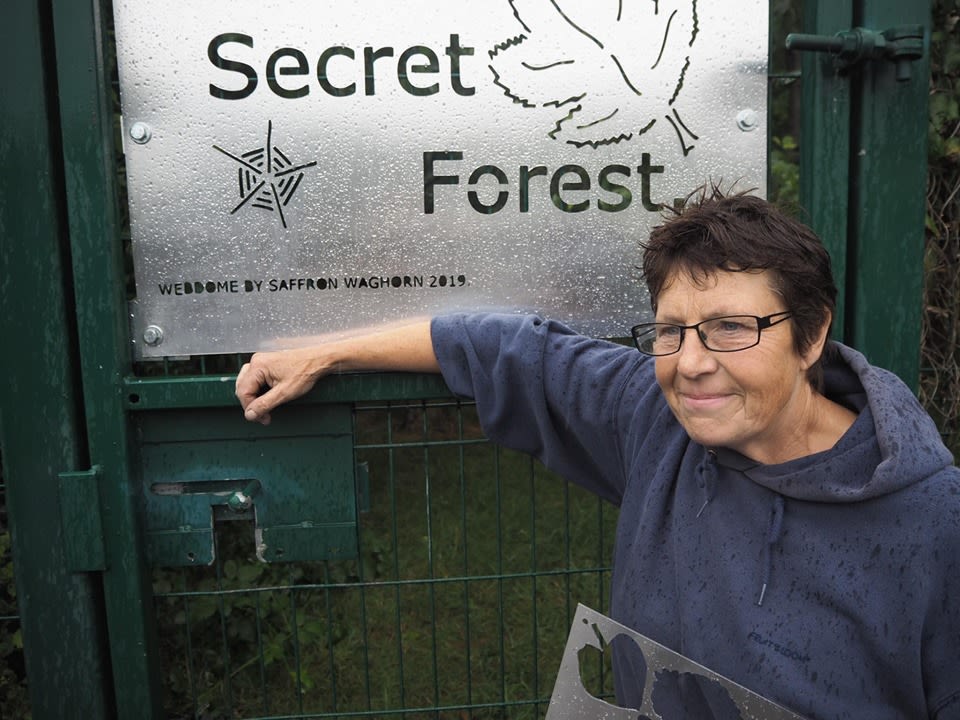 This is the view of Hull-based artist Saffron Waghorn.
Saffron came to East Yorkshire over thirty years ago and loves Hull's flatness, its big sky and its proximity to the sea- but most of all she loves the down to earth nature of the city's people.
I met Saffron in an ice-cream parlour on Hull's bohemian-leaning Princes Avenue, one of the many new independent eateries to have opened in Hull since 2013, the year Hull won the bid to be UK City of Culture.
Saffron created the Elephant Walk, one of her many prominent public art works – a series of sculptures commemorating Hull's long-gone Victorian zoo.
She is proud that her work was used as one of the examples in the city's bid submission.
"It was great for me because one of the things they were big on was the Elephant Walk," said Saffron.
"I was pleased with that. The fact that my work had contributed to Hull winning."
As one of the city's most prominent artists one might presume that City of Culture would have provided her with an opportunity to promote her work further and gain commercially from the year.
But Saffron is adamant this is not the case.
She said: "There are a lot of artists who are based in Hull who didn't get a look in.
"They brought in a lot of out of town artists,  and they brought back people who had moved away which is brilliant, it's good not to just have all of the same faces all the time.
"But a lot of us ended up having to put on our own shows and pay for it ourselves. There was very little or no help from the city of culture to do that.
Despite the lack of support, Saffron endeavoured to make her art part of the year.
"I tried to get alternative spaces to get exhibitions but we couldn't get anywhere because everyone was saving it for City of Culture, so you found that when they did come there were loads of empty buildings.
"The two exhibitions that I put on, yes they would advertise what I put on but there was no funding for established artists in the city," she said.
Saffron is not alone among the city's artistic community in feeling that the bid was inclusive but the year itself was not.
She said. "It's our city of culture, I'm not quite sure why it went that way.
"A lot of us were really keen and really excited and thought this was a platform to start reaching the rest of the world. We felt ignored even though we put all of the effort in to go to all of the meetings and do all of the groundwork. After we'd won the bid, it just felt like we were all hitting a wall.
"There were lots of projects where people didn't get any funding at all. But City of Culture were very happy to promote them. Sometimes it was like city of culture piggybacking - when you think of how much money they had and how much of it was spent on administration rather than art."
This is a theme that crops up frequently when speaking to artists from the city.
Mikey Martins is artistic director for the Freedom Festival, the city's largest annual arts event. He said he's heard this gripe a lot and doesn't dispute the claim that local artists had a rough ride however, he thinks they might be missing the point.
He said "Is City of Culture really about arts and culture? I would suggest not and that might be difficult for artists in particular to take because it's called City of Culture and it sounds like it's all about arts and culture but I would strongly argue that the City of Culture project in the UK is really  all about place making and changing the perception of a place. I understand that can be hard for artists to take because they're focused on the arts and not the economics."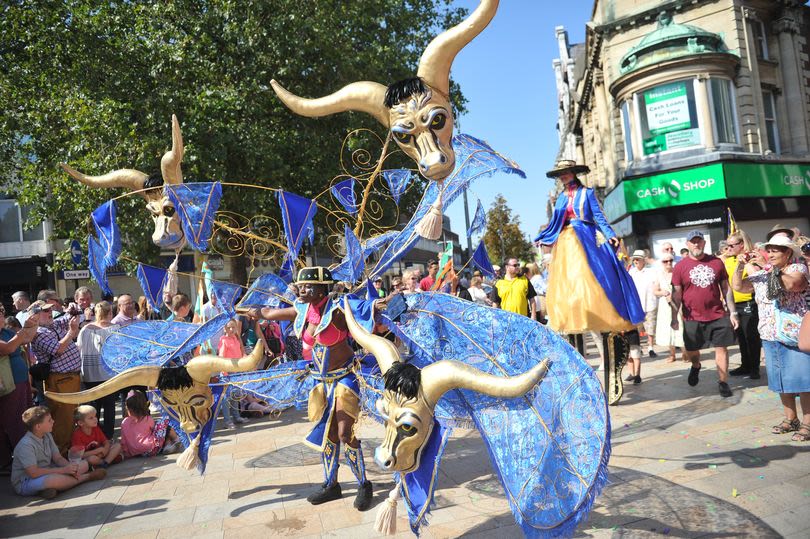 This an accurate description of the way Saffron feels.
"I thought some of the events were superb and City of Culture did bring in a lot of tourists during 2017. But I felt that they were trying to make the city different, posher and more acceptable for the tourists not for people from hull. It felt like a big PR exercise," she said.
"I know as soon as City of Culture left everyone struggled. They came and dominated everything and then left us high and dry," she added.
Saffron may have a point. Andrew Dixon believes one of the shortcomings of Hull 2017 was the lack of devolution. Rather than working through existing local institutions the City of Culture company co-ordinated a large amount of the year themselves.
Andrew Dixon explained: "In the case of Hull we set up a trust, the City of Culture Company which essentially became the delivery agency.
"One of the kind big issues with Hull 2017 was that in the bid we spoke about a devolved delivery model. Whereby once we had won we would set up a delivery company to fill in the gaps and do things no one else could and bring in new partners.
"We'd build a scaffolding but local organisations would deliver the majority of it. I think in reality that maybe wasn't the case. Some companies did, Hull truck delivered a great program but the way the culture company was set up in Hull it did a lot itself.
"It produced 400 events on its own which is not great for legacy. You know when the show is over there is no one else to do it."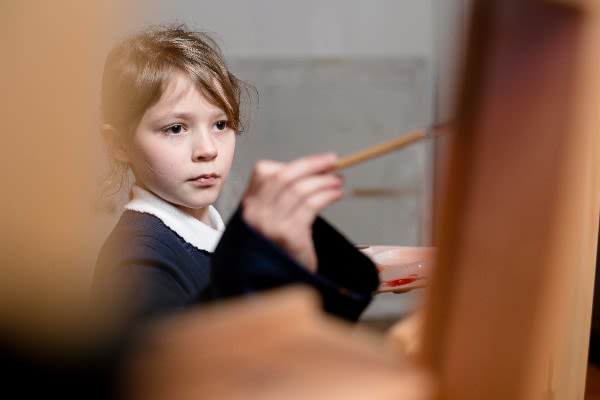 "It's like swimming against the tide in a way because you're trying to establish this legacy for the children and promote culture and art but actually that's the stuff that goes first because you have to concentrate on achieving results in English, Maths and Science."
In 2013, the same year Hull was awarded City of Culture, Hull's local education authority finished 145th out of 151 in the nation's GSCE results league tables.
Only 50% of pupils were leaving school with A*-Cs in Maths, English and Science.
Could city of culture provide the opportunity to innovate and improve educational attainment in Hull?
The 2017 team employed an education officer and launched an initiative called 'No Limits' in order to engage pupils through culture and arts.
'No Limits' offered three levels of opportunities, an online package, a core package and an enhanced package.
The enthusiasm from the schools was there with every school in the city signing up to the programme.
Clifton Primary School is located on the inner city Fountain Road estate, one of the poorest ares not only in the city, but the whole country. They serve a transient population who suffer high levels of deprivation but consistently rank amongst the best schools in the city.
Keen to make the most of the opportunity, Clifton Primary signed up to the enhanced package which included a resident artist, workshops and funding for the 'Artsmark' award.
Most recently, the school have collaborated with Saffron Waghorn to install a multi-functional sculpture known as the Web Dome on the school's grounds.
Sarah Thurston, head of school, has been delighted with the results and sees arts and culture as being central to the school's ability to sustain its high performance levels.
She said: "I think its been amazing, really galvanising. It's almost been like a firework effect. It's been brilliant for the kids and us as teachers who want to be creative.
"Our results have gone through the roof over the last few years and we believe the reason why we're still getting these results is because we have this level of commitment to the arts.
"That's how we engage our kids and how we get them to come to school, because we're doing these interesting things and they want to be part of it."
Across Hull at Westcott Primary School, headteacher Deborah Tague's experience of City of Culture has been less straightforward.
She said: "We had to pay to engage. There were different levels of buy in, bronze silver gold and if you paid the higher you had a resident artist who was supposed to work with schools but thinking about it, I don't know if we ever actually had one.
"These were the sort of ideas that never took off. But it was one of the promises and I don't know if that was because of lack of resources but it would have been good."
Recent changes to schools funding and a shift in standards have left Westcott Primary school with a tight budget and the need to strive to sustain Ofsted's demands.
As a result Ms Tague believes schools are less able to engage in cultural projects than they were before.
"Since 2017 finished and during that year, cuts to the education budgets have been so severe that actually the reverse has happened."
"My experience as Head is that I'm really having to think about budgeting now because we just don't have the money.
"So all the things that you might have done like visits or visitors, those extras that you pay for have just gone but that's not necessarily City of Culture's fault," she said.
"It's like swimming against the tide in a way because you're trying to establish this legacy for the children and promote culture and art but actually that's the stuff that goes first because you have to concentrate on achieving results in English, Maths and Science," she added.
It's clear that circumstance is important in a school's ability to engage in culture. Clifton Primary School was last rated as 'Outstanding' by Ofsted in 2016. Meanwhile Westcott achieved its first ever 'Good' rating in the same year after being previously told it 'Requires Improvement'.
For schools striving to meet the minimum standards arts is unlikely to take priority.
There are similarly mixed feelings towards the impact City of Culture has had on higher education in the city.
The University of Hull was established in 1927 and has over 16,000 students.
It was made a principle partner of City of Culture and was heavily involved from early stage in the bid process, planning and implementation of the year.
Marianne Lewsley – Stier is head of Culture Campus at the University, the programme the university set up to run alongside City of culture.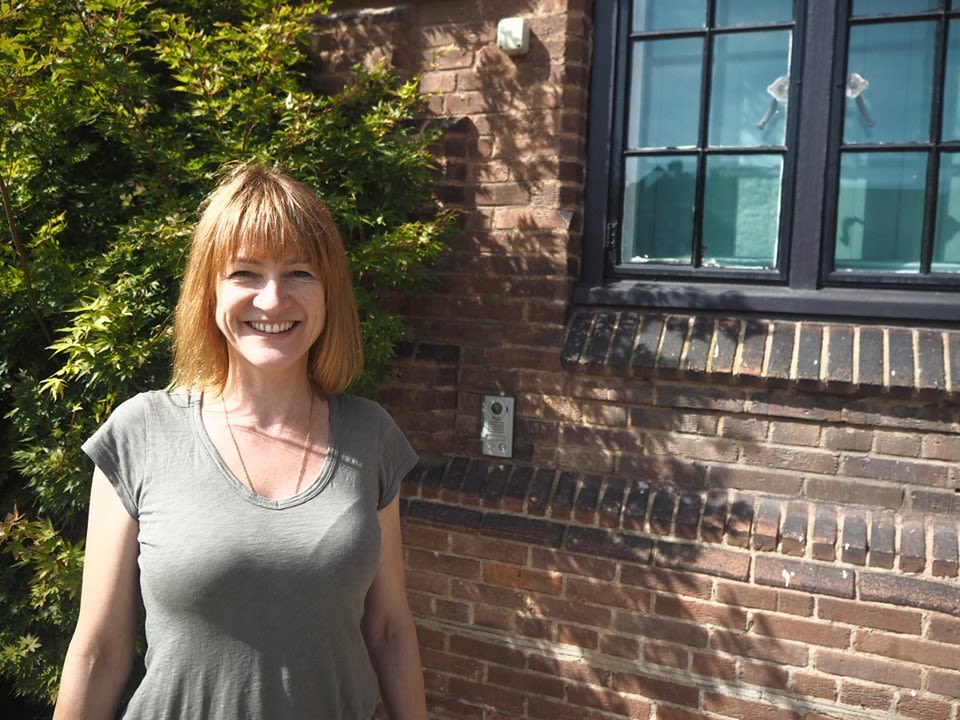 She believes the year itself was a huge success but feels it has been difficult to continue the good work.
"Its capacity building and embedding the skills that we needed to see more of. They brought really talented people in but it's the lack knowledge transfer or even connections sometimes wasn't there and then it's really hard to continue that. I think that's why there was a really big dip after," she said.
In line with the lack of devolution pointed out by Andrew Dixon, Ms Lewsley – Stier thinks that City of Culture could have been more forthcoming in sharing it's knowledge.
"A frustration during the year was a lot of the contacts were kept at arm's length, that could have really strengthened us and now picking things up it often feels as though I am starting from scratch rather than building on something."
The university committed £300,000 worth of programming in collaboration with city of Culture.
Ms Lewsley – Stier explained the university saw the investment as a way of driving recruitment.
She said: "We did invest a lot because we saw a lot of benefits to the organisation. We saw it in the context of city and place making because one thing as a university we always struggle with is that people just don't think of us as an option and for whatever reason.
"We did some market research and it showed that for whatever reason some people just don't even know there is a university in Hull, in the past Hull was viewed quite a negatively - so we thought by investing in city of culture it would help us with recruitment.
"I think some courses like drama did well but overall admissions have not been impacted."
Of course the university's failure to improve its admissions can't be blamed on city of culture.
However, it is interesting to note that the university's substantial investment had not had the desired effect.
In 2014 Hull was ranked 53rd in the Complete University Guide. Going into 2020 it is now ranked 81st having dropped 28 places.
The Culture Campus at Hull University is continuing programme events to promote engagement and participation however, the opportunity to secure prospective students through the city's apparent newfound reputation has failed to materialise.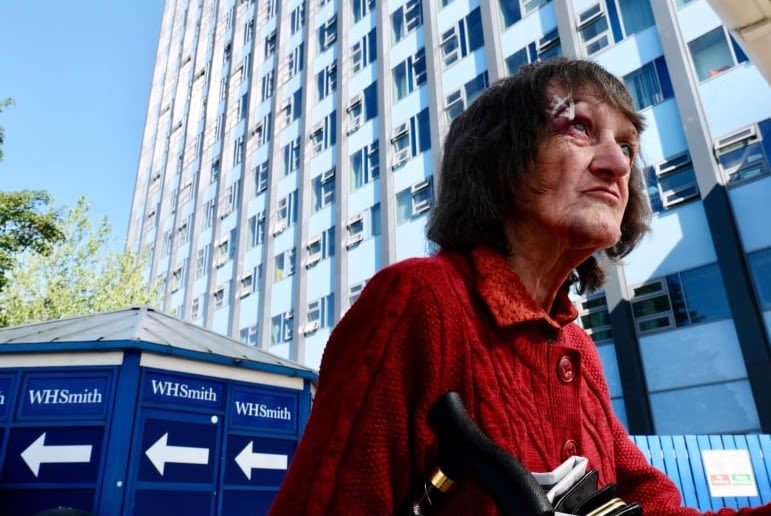 "Eventually we were told we could be a brand 'partner'. They emailed us a logo and I received two pencils and one sticker in the post –  two pencils and one sticker for 9,000 staff across 53.5 hectares…"
Like education, the health of citizens in Hull consistently falls below national standards.
Government research between 2010 and 2014 shows that people living in Hull's local authority were highlighted as having one of the lowest life expectancy figures in the country.
The city has a long-entrenched culture of health issues. In the late nineties, Hull had one of the highest rates of teenage pregnancy in the UK . And as recently as 2018 research suggested overweight children could cost it's local economy up to £215m a year.
Two years on from city of culture there's no improvement, in 2019 people from Hull live three years less than average UK citizen.
Dr Daniel Roper is chair of Hull's CCG, before he tells me his views on how City of Culture could be used to impact Hull's culture of poor health, he warns me that he's been psychoanalysed and that he scored off the charts on optimism.
Nevertheless, he is convinced that health is directly related to the culture of a place.
Unpacking the factors behind life expectancy Dr Roper said: "A lot of it is driven by the social determinant of your health which accounts 80%. Only 20% of your health is directly impacted on by contact with the medical profession.
"So 80% is where you live,  transport, poverty and education. As a health community we can't impact this directly but working with partners we can."
However, there is no quick fix. Dr Roper acknowledges the measurable aspects on health in the city still leave a lot to be desired but believes city of cultures legacy could have been stunted by external factors.
"My view was that working with City of Culture was one of these levers by which we could impact the health of the people of Hull.
"But these things take a huge amount of time. And also, there are certain things externally that our out of our control and will affect the impact the legacy of city of culture can have, such as the problems caused by changes to the benefit system," he said.
No one would really expect an initiative that lasted four years and now appears to have left town to transform Hull's culture of poor health.
Yet Dr Roper believes that engagement with the arts is beneficial to people's wellbeing.
"There's an increasing body of evidence to suggest that an appreciation of arts and culture enhances lives and provides an incentive to stay healthy.
"Part of the culture in Hull has always been 'can't do much about it'. So it's about agency and people feeling more positive about themselves. I think City of Culture provided an element of that, especially with the volunteering projects," he said.
"The major long term affects is being part of the process of economic development and then in turn getting the health benefits further down the line," he added.
Dr Roper's enthusiasm is admirable. Health in Hull may yet reap the long-term rewards of a stronger economy and the little research available would suggest that there was a positive impact on the wellbeing of those who were involved in City of Culture events.
A survey of 250 people who had been involved showed high scores for feeling they had made a difference to the city, interacting with people they would not normally have interacted with, being more likely to help the community, and feeling happier.
However, the fact remains that Hull is an unhealthy and impoverished city and its health service struggles to keep up with demand.
Director of communications for Hull's hospitals Myles Howell said that he had been unable to identify any clear positive of legacy for health and explained that the burden on the hospital is only getting worse.
In 2017 the average daily number of attendees at Hull Royal Infirmaries A&E was only 425. Could this be the result of the people in Hull engaging with culture as opposed to spending leisure time drinking?
"It's impossible to say. Either way since the show rolled out of town A&E numbers have risen to an average of 500 per day and this June saw the busiest day in the hospitals history with 528 people attending – usually the hospital is busiest in winter," he said.
Mr Howell said he had a frustrating experience with City of Culture and thinks they failed to embrace the challenge of supporting one of the city's biggest and most important institutions.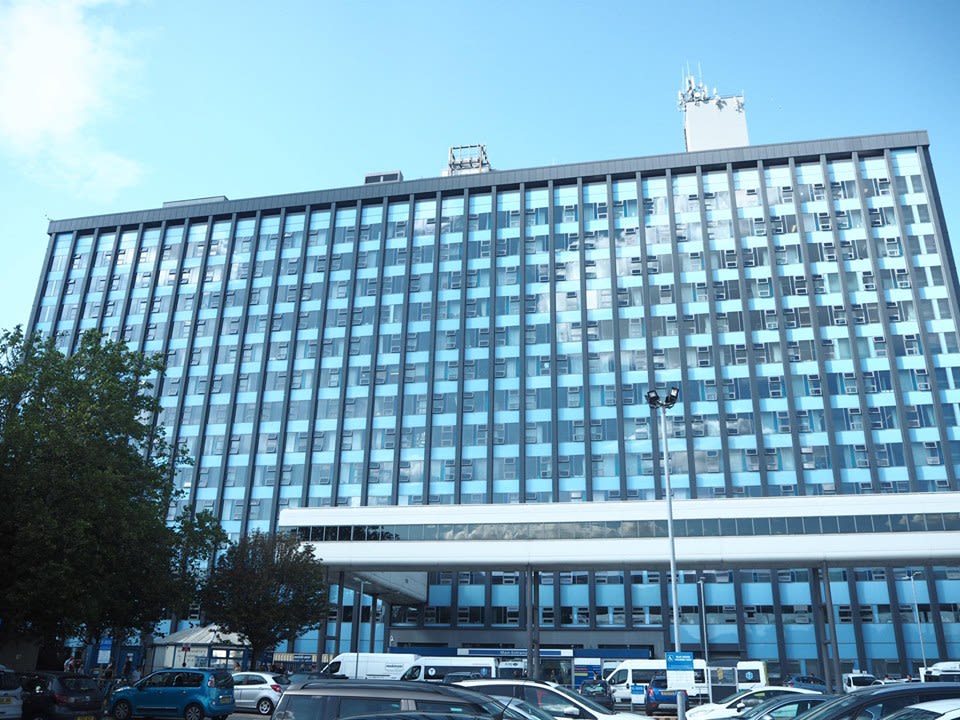 He said: "I personally met with city of culture three times prior to 2017 to discuss how we ensured we were well represented during the year and our staff were involved.
"They asked me how much we could contribute financially, and I told them we had to make financial savings of £27m during 2017 alone.
"Eventually we were told we could be a brand 'partner'. They emailed us a logo and I received two pencils and one sticker in the post –  two pencils and one sticker for 9,000 staff across 53.5 hectares…"
Hardly the attitude that you would expect from an organisation who were hoping to improve the culture of a city.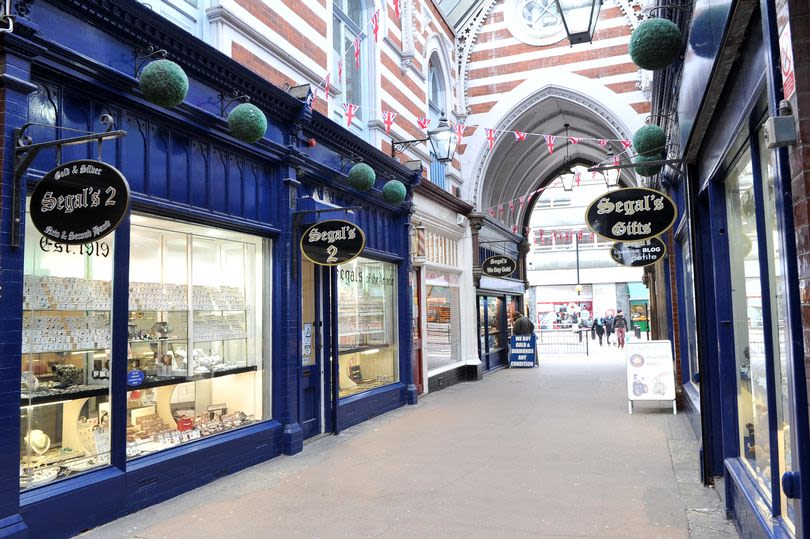 "It gave the whole city a shot of optimism and there was a complete sea change within Hull.
As to the question of whether health benefits will eventually materialise because of an improved economy it'll take a generation before that can be answered.
But there are signs that the city's economy is improving.
Andrew Dixon said that invigorating the city's economy was at the heart of plans for City of Culture from the inception of the bid.
He said: "The big thing in Hull was jobs. I think at the start of the bid Hull had 16% unemployment. It now has just over 6% not all because of culture but it played a big part in the confidence in the city and getting others to invest.
"There are probably are 500 to 600 new jobs in culture and tourism and new hotels, new venues, the arena, the improvements to the market."
There's certainly been development, £80m will be spent on the regeneration of an old fruit market transforming it into a cultural quarter with galleries, bars, restaurants and residential housing.
City of culture was also a catalyst for the City Council to invest £25 million in improving the city's public realm, creating new squares, re paving the entire city centre and improving lighting.
Allenby Commercial are a long established building developer in the city and credit the City of Culture with their decision to invest heavily in the city centre.
Charlie Allenby, Junior Director, said: "It gave the whole city a shot of optimism and there was a complete sea change within Hull.
"Our business was based was based outside the city centre for over 20 years. Once City of Culture was announced it pushed our hand to moving into the city centre.
"For us the short term motivation was that we didn't miss out on events. But it means two years on we're still here. We're proud to be a city centre business and we have no desire to move anywhere else."
Mr Allenby explained that the company had previously focused its attention on out of town office developments but have since breached out into a completely different market by investing in Paragon arcade, a hip space in the centre of Hull for small independent businesses to open and Hideout Hotel which offers trendy boutique apartments.
He explained "Because City of Culture brought big investment our confidence followed. We noticed how many millennials were attending events. It was a market that didn't seem to exist before, it was as though people didn't want to change the way they'd been doing things for the past 20 years and now everyone in Hull is targeting the millennial market."
Paragon Arcade illustrates this well with every space filled by local independent business.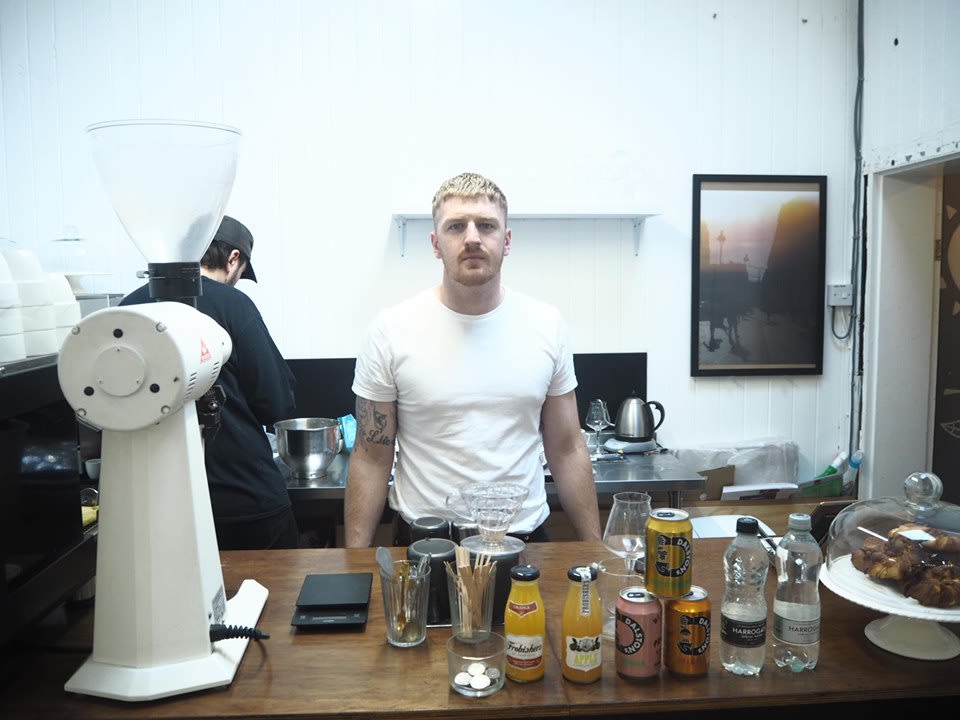 The Two Gingers, a minimalist coffee shop, opened up in Paragon Arcade in the summer of 2017.
The two baristas, obviously both ginger-haired, serve coffee roasted in Hull and vegan cakes.
Luke Foster, 26, is one of the gingers.
He said: "We rushed to open because we wanted to be part of the 2017 celebrations. We were really really busy for the first month and did well throughout the whole year.
"Two years on, trade is still good and we get lots of people coming in who are in Hull for business."
Such success stories have undoubtably created a sense of pride in the city
More young people to stay and try their hand at interesting new ventures Luke suggests that's city of culture has given them the confidence to do so.
"Now there's café bars, tattoo shops all over the place, the gin distillery on Humber street, Marla's across from us and a chocolatiers next door, they've all opened since Hull won the bid."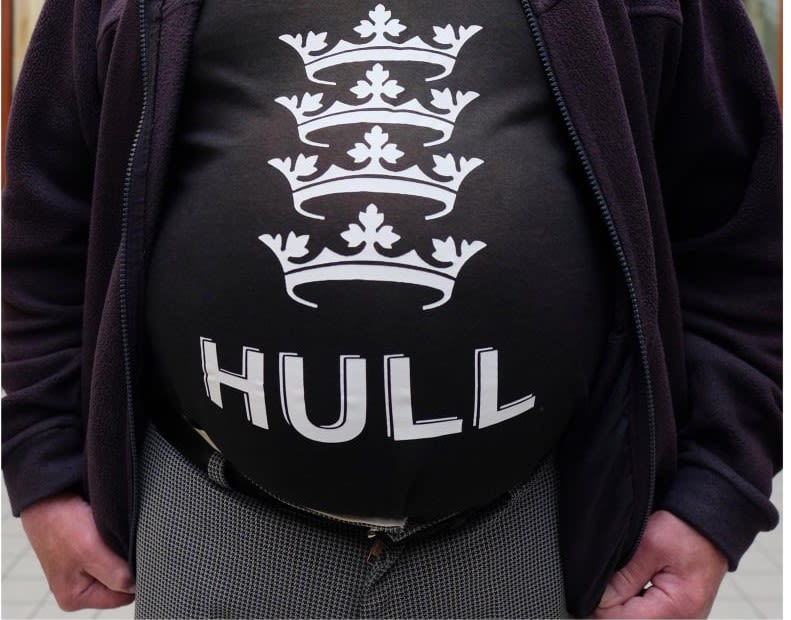 "City of Culture was great, but it is against the backdrop of that idea in the city that things have been very difficult. Families have really struggled over the last nine years.
Whilst no-one is any doubt that City of Culture brought benefits in terms of optimism, identity and a great big year-long arts party atmosphere, there is no doubt that the city's long-term cultural afflictions remain largely untouched by 2017's cultural injection.
It is right to acknowledge a new sense of possibility in the city and the award certainly heightened Hullensian's pride in their home.
You can even credit the award with dispelling the city's nationally recognised 'crap' status with three in four visitors to Hull 2017 admitting it changed their perception of the city.
But there's a sense that the City of Culture's legacy, shrouded in the emperor's new clothes, is slowly revealing itself to be unsubstantial in the areas of the city that needed it most.
People are wary of criticising City of Culture in case there's still some yet-to-be-identified pot of legacy money that might help them – a case of not biting the hand that might still feed you.
For the last six years the potential of City of Culture has consumed the imagination of almost every corner of Hull.
Even now, two years on, with the main event over, there is still a reluctance to criticise the thing that Hull once thought, and perhaps still thinks, could offer the city salvation from its problems.
From the outside it's easy to view Hull's last decade as a carnival gifted by government and enrapturing everything in its wake.
Scratch beneath the surface, or simply look at the facts and it's plain to see this is not the case.
Both Hull's schools and its university are still struggling to keep up with the nation's standards and Hull still has one of the UK's most unhealthy populations – you could be forgiven for thinking that  living in the city will take a hefty chunk off your life expectancy.
Business may have benefitted from the year's footfall and a renewed confidence but it's also illustrative of the City of Culture's spectacular but fleeting nature that even the city's artists feel it failed to enhance their community.
Like many others MP Diana Johnson does not want to criticise City of Culture, she thinks it was "great". And it was, the show was spectacular and it brought an element of culture to Hull that would have stayed well away under normal circumstances.
But Ms Johnson can't help but concede that the real defining factor of life in Hull over the last decade has been the impact of austerity on an already dilapidated city.
"City of Culture was great, but it is against the backdrop of that idea in the city that things have been very difficult. Families have really struggled over the last nine years.
"There's been big changes to benefits and access to them which has had a big knock on affect with families and children. Certainly one of the things I'm concerned about is food poverty. I've just come from a project on Orchard Park where they're feeding children in the School holidays to make sure they get something to eat while they're not at school.
"City of Culture is great but the city itself and the population it's still very difficult and the cuts and austerity have been very damaging."
City of Culture was great.
Maybe it was, but the fact that many families are still consumed with the ongoing need to make sure their kids still eat during the school holidays again reminds us of 'bread and circuses'.
The sudden but definite exodus of the City of Culture company at the first signs of 2018 has left the city in limbo.
Some are still reeling from the show, waiting for the City of Culture's legacy to transform the city.
Others are coming to the realisation that Hull still has the same old battles to fight.
Perhaps there is an economic legacy that will play out of the decades and filter down in to the parts of life in Hull that need it most.
But for now Hull is a city which feels as though the circus has packed up and left.