The Sheffield Street Art scene
A reflection on the origins, the different types of Street Art and the challenges the artists face in Sheffield and the rest of the UK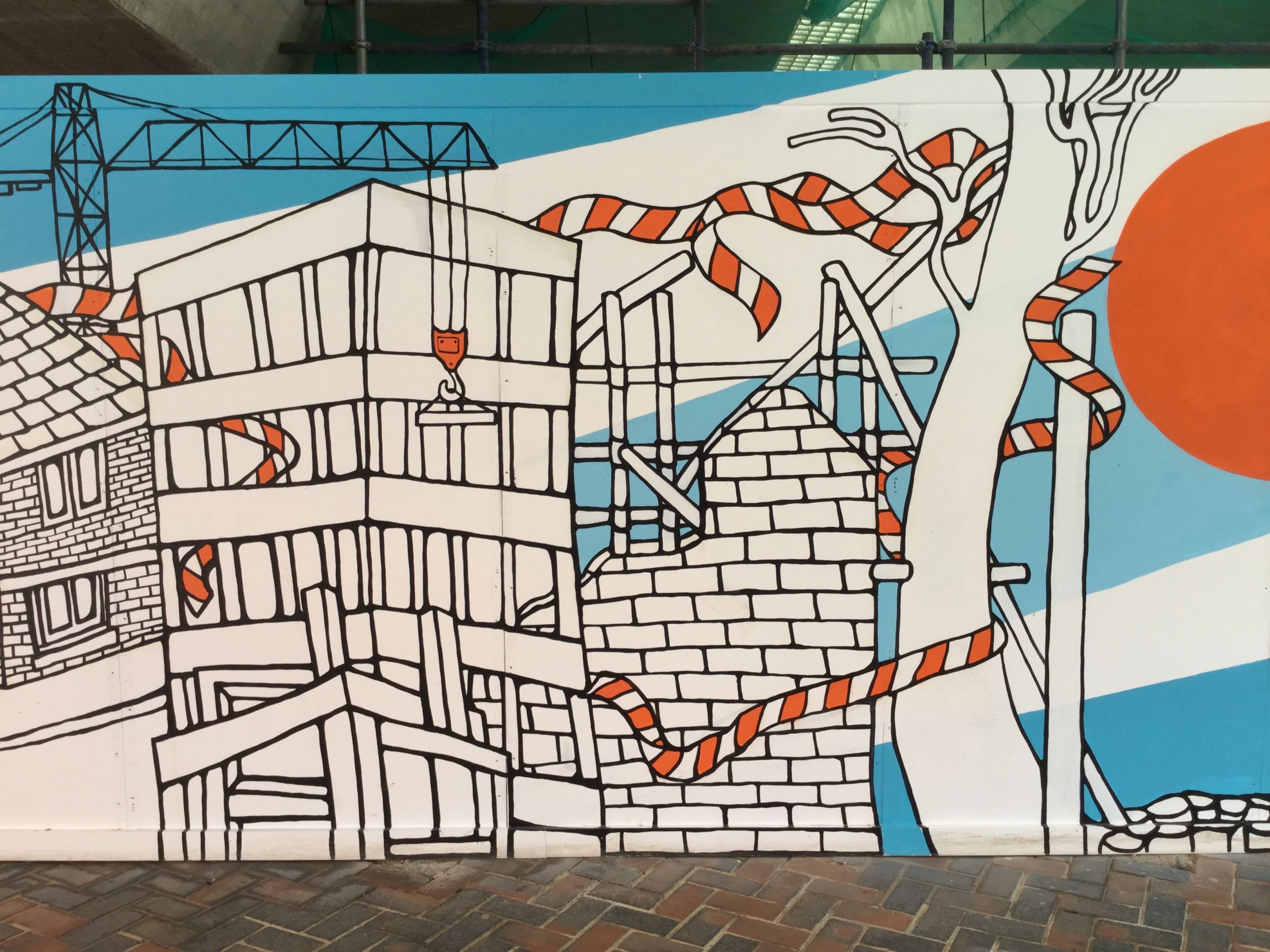 Jo Peel pop-up mural under the Concourse bridge
Jo Peel pop-up mural under the Concourse bridge
What is Street Art?
Street Art is an unofficial artistic movement of different styles and techniques all sharing the same canvas: street walls.
Its origins are to be found in Graffiti, a form of expression which is in itself hard to "date", but is defined by the dictionary of American Heritage as: "writing or drawings made on a property wall or other public surface, with or without permission, within public view."
It derives from the Italian word 'Graffiato' which translates to 'scratched'. This is due to the fact that the earliest forms of graffiti were carved on walls with sharp objects.  While its origins can be traced back to cave paintings, the first examples of public property drawings are to be found in ancient Egypt, ancient Greece and Roman Empire times.  These consisted of political slogans, declarations of love and similars… The 1960s
Some Graffiti maintain their political and social messages to this day but the phenomenon has wildly evolved during the 1960s.
'Cornbread' in Philadelphia and 'Taki183' in New York are considered the first two "writers" in the history of modern graffiti. They were the first people who started putting their name out there instead of "a message". Their tag-lines where everywhere. In the words of Darryl 'Cornbread' McRay, he was the first person in the world to write his name for the sole purpose of establishing a reputation. Graffiti became a way for bored kids in poor neighbourhoods to make their name heard across the city. An "illegal" game that kept them on the streets but away from drugs and gang violence.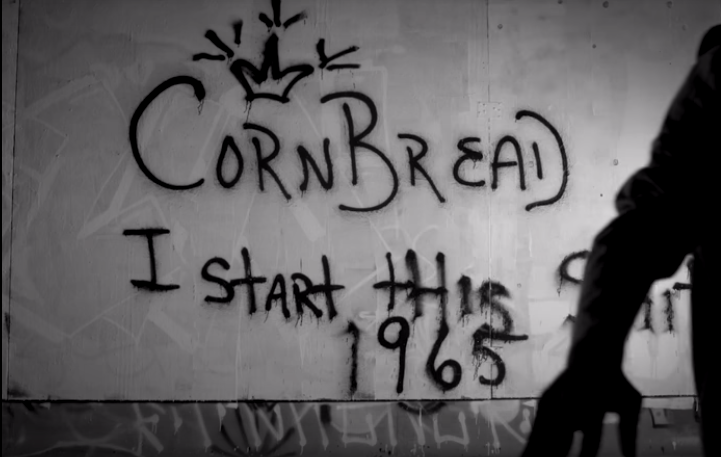 CORNBREAD Lives - Mass Appeal (YT video)
CORNBREAD Lives - Mass Appeal (YT video)

The 1980s
As the number of writers grew exponentially, simple tag-lines weren't standing out anymore and so different styles, colours and letterings were adopted:
'Wildstyle', 'Bubble' and 'Abstract' are some examples. Writers risked their lives every night by breaking into train deposits to leave their mark on those carriages that would have toured the city the next morning, as the sun shined on those metallic letters.

Graffiti writing was now a culturally and socially relevant means of self-expression, incorporating representations that according to 'Widewalls' journalist, Eli Anapur: "surpassed the lettering and included figurative and abstract compositions."
However, in big cities like New York, as 'Huffpost' contributor Adam Mansbach explains: "Graffiti was not recognised as an outpouring of creativity and frustration but was perceived as the evil work of drug addicts and sociopaths." A war was initiated by Mayor John Lindsey to counterattack writers, which ages on to this day, silently perhaps, but stubbornly resolute in a world that is embracing street art more and more.

Artists like Keith Haring and Jean-Michel Basquiat wouldn't be the pop-icons they are today if their career didn't start off from the fertile grounds of the Graffiti culture.

Somewhere between Cornbread's tags and Haring's street art campaigns against drugs, Street Art was born.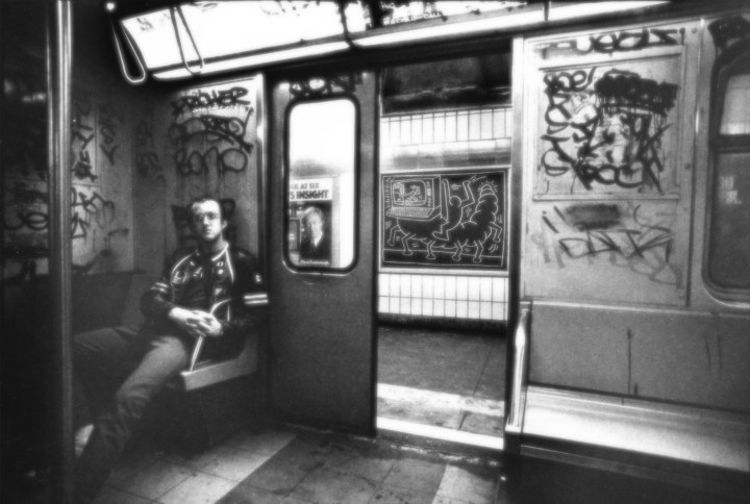 Tseng Kwong Chi Keith Haring in subway car, (New York), circa 1983. Photo © Muna Tseng Dance Projects, Inc. Art © Keith Haring Foundation
Tseng Kwong Chi Keith Haring in subway car, (New York), circa 1983. Photo © Muna Tseng Dance Projects, Inc. Art © Keith Haring Foundation
Sheffield & Street Art
Sheffield has a vibrant Street Art scene with many examples of different techniques and is home for globally known artists such as 'Kid Acne' and 'Phlegm'.
An interesting contrast of both "legal" and "illegal" art decorates the walls of the Steel City; and its people, according to most artists, are embracing it.
While it may be hard to identify exactly when it all started, it is easier to find a number of reasons for which street art has found fertile grounds, or should we say walls, in Sheffield: with its industrial past, plenty were the gritty and grey, low-income realities in which graffiti could flourish and one can't certainly say there was a lack of abandoned factory sites for writers to put their name up on. The general "creative" reputation this city has both for music and manufacture has certainly contributed to the formation of what in the arts slang is called a "scene".
To cite the most recent street art phenomenon in Sheffield, the public exhibition 'Mausoleum of the Giants' by aforementioned artist 'Phlegm' attracted over 12,000 people from all over the country (and Europe!): giant statues of animalesque creatures, often recurring in the artist's murals, were built inside former cutlery works building, making it the perfect "mausoleum" and the embodiment of Sheffield industrial past and creative present.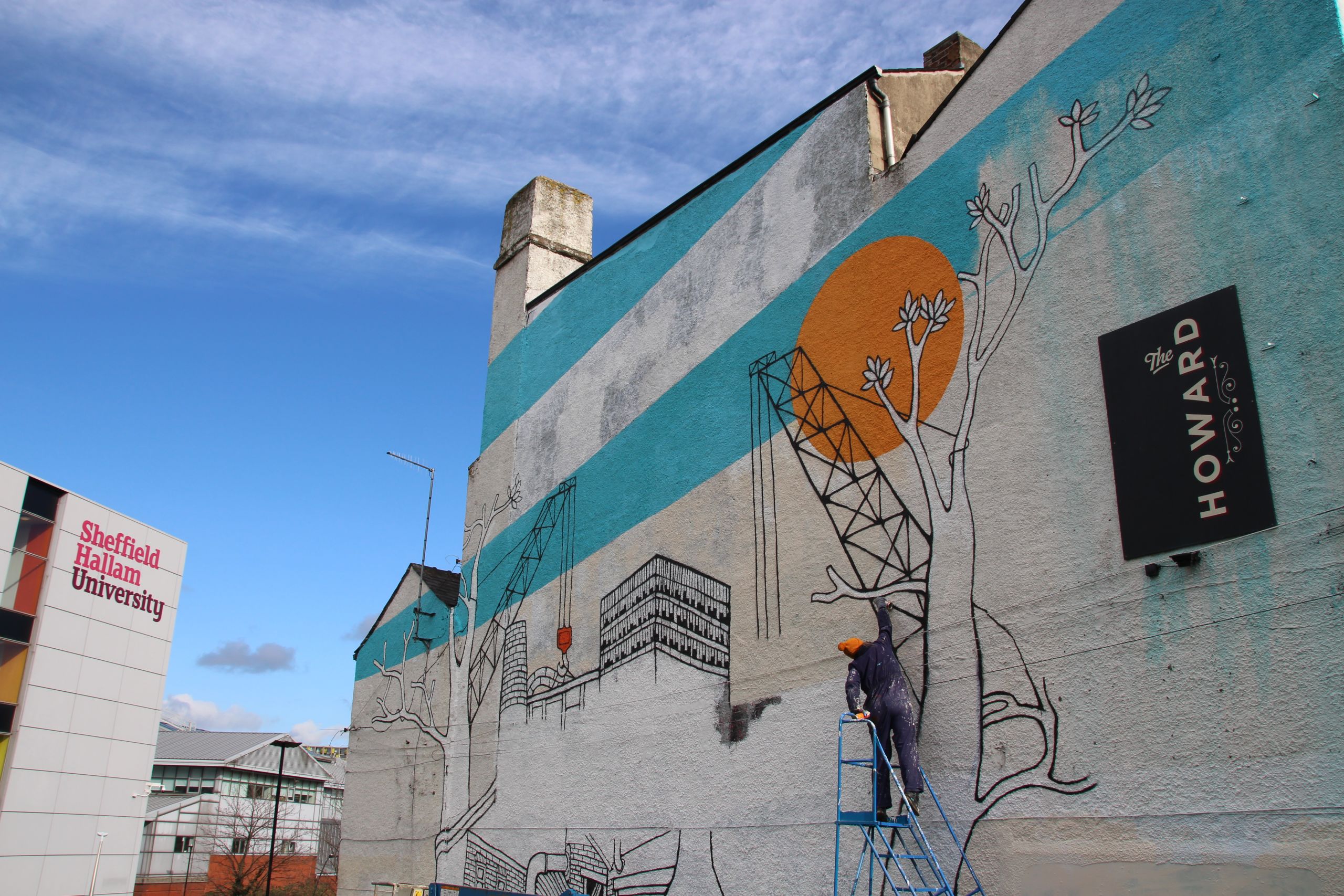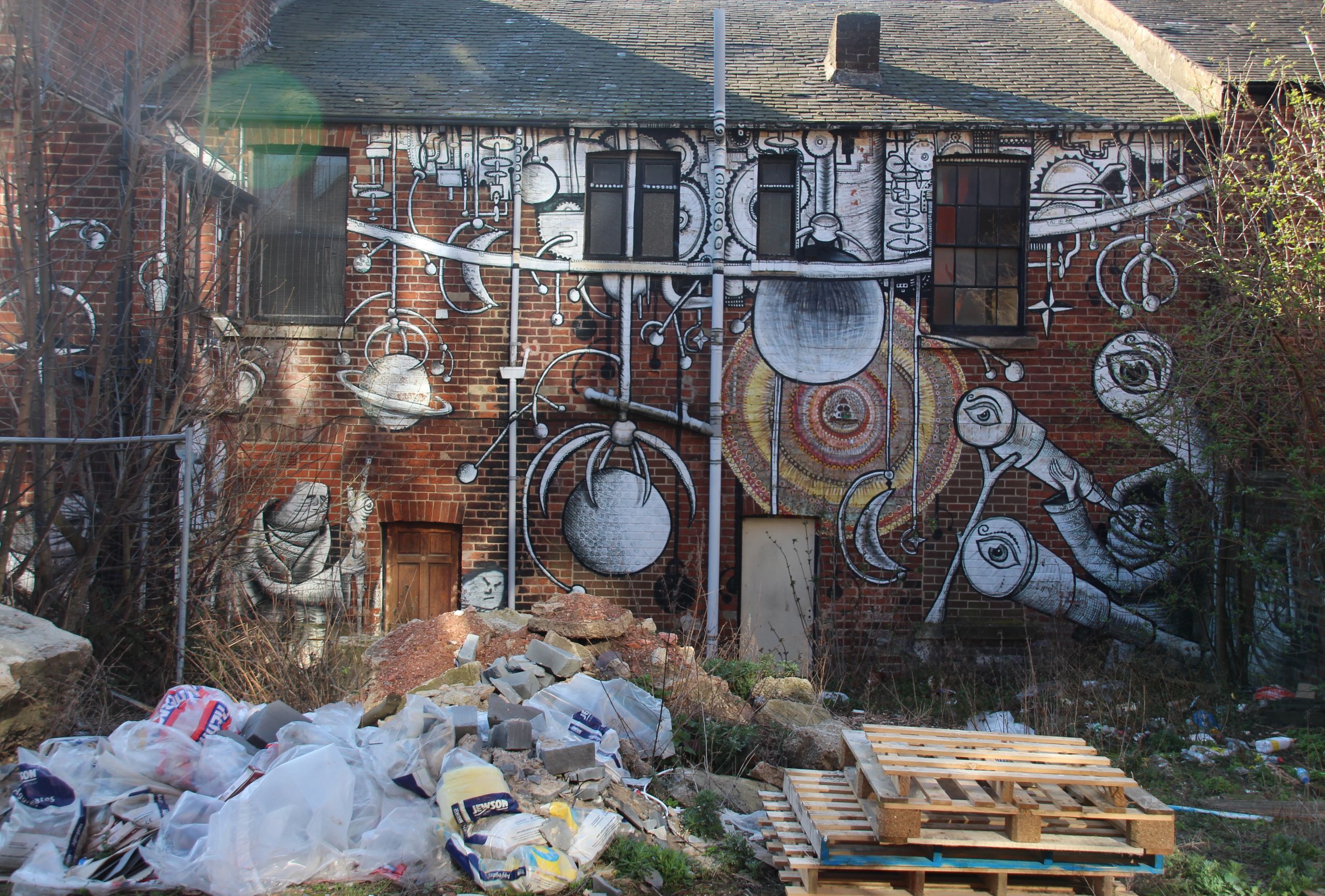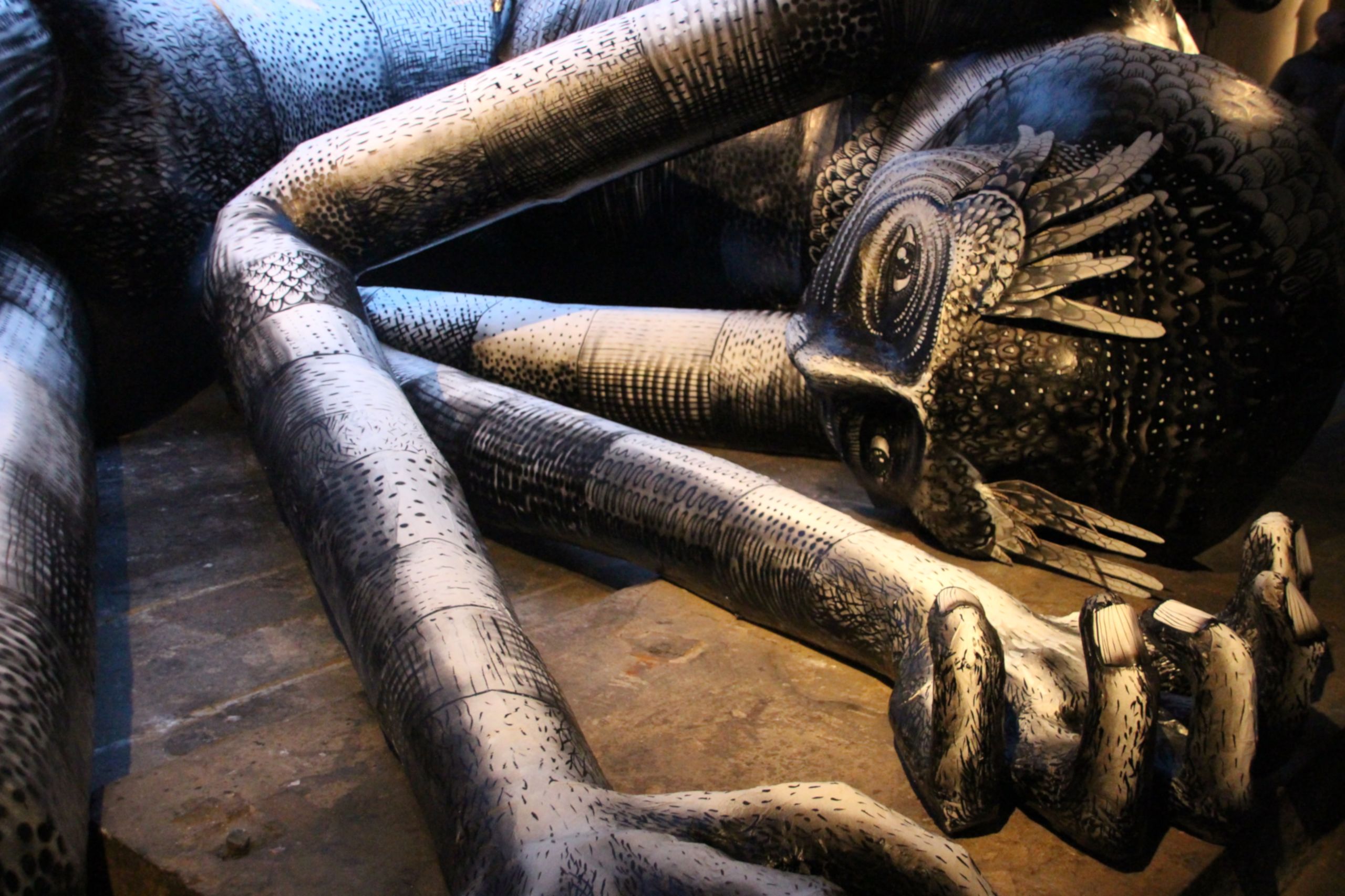 Graffiti and 'illegal' Street Art
What can be found in the form of Graffiti, Stencils, Paste-Ups and Stickers is, more often than not, "illegal" street art: in the eyes of the law, these are different ways of damaging private or public property with no distinction between what looks good and what doesn't. 
Yet it is important to know that it is also a blurred area of the law as it highly depends on property owners' complaints and the "nature" or "severity" of the damage. It is unlikely, for example, to be sued for putting a sticker on a grey lamppost, while you can be certain there's going to be problems if someone sprays graffiti on the city council walls. Technically they are the same type of offence but to everyone's eyes and perhaps common sense, they are very different. 
It is very important to know that the artists themselves follow a certain "street code" that usually prohibits painting graffiti over walls of historically or architecturally important buildings. They believe it is their right to express themselves on public spaces and they don't see why people should accept advertising billboards and not art, but just like every other reasonable citizen, they respect the places they inhabit: they just like to put some colour in it.
Some graffiti artists also work on commission and build a relationship with the city that allows them to paint some of the stuff they want without explicit permission. This is seen as a form of "treason" from other graffiti writers who believe the rebellious essence of graffiti lies in the "illegal act".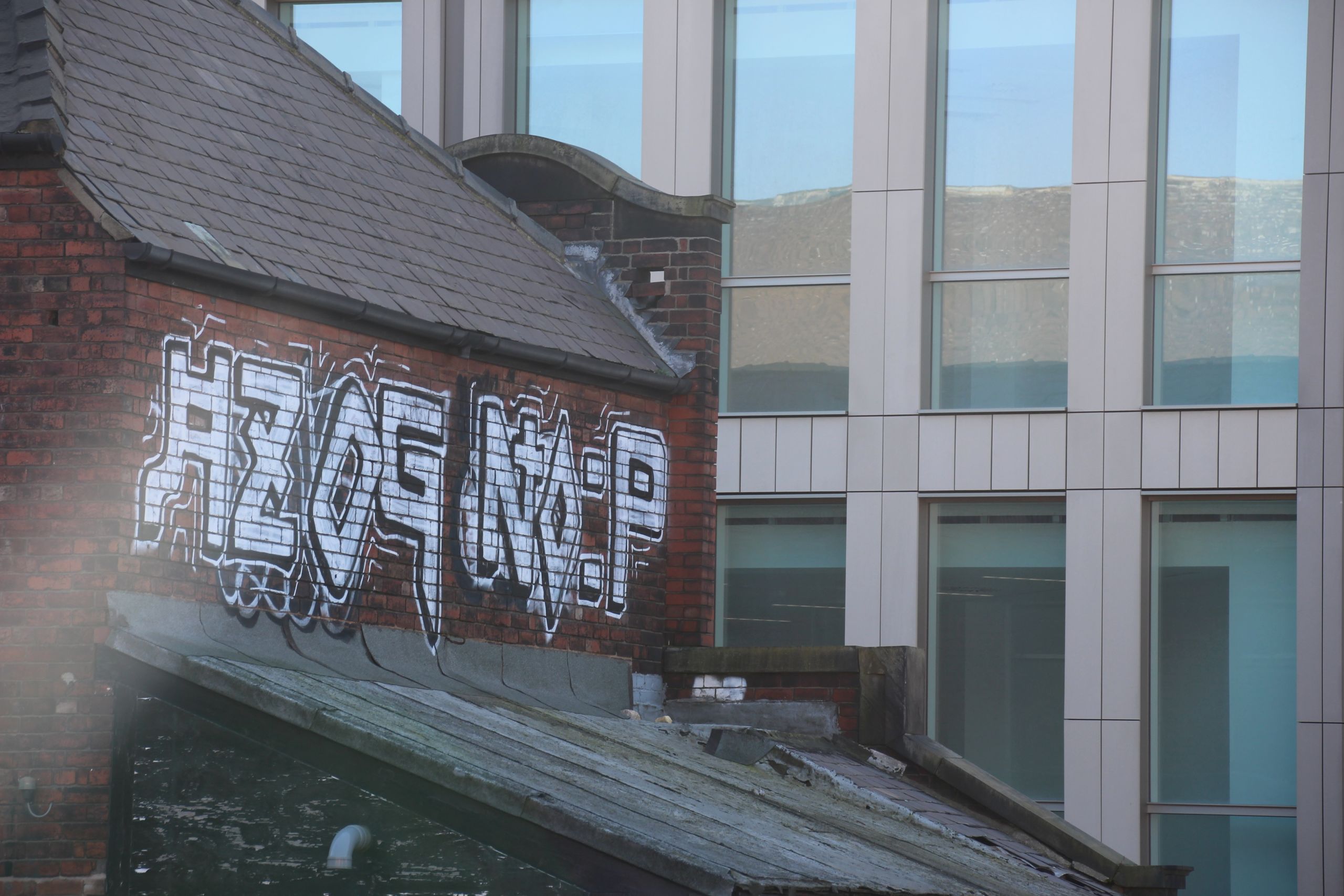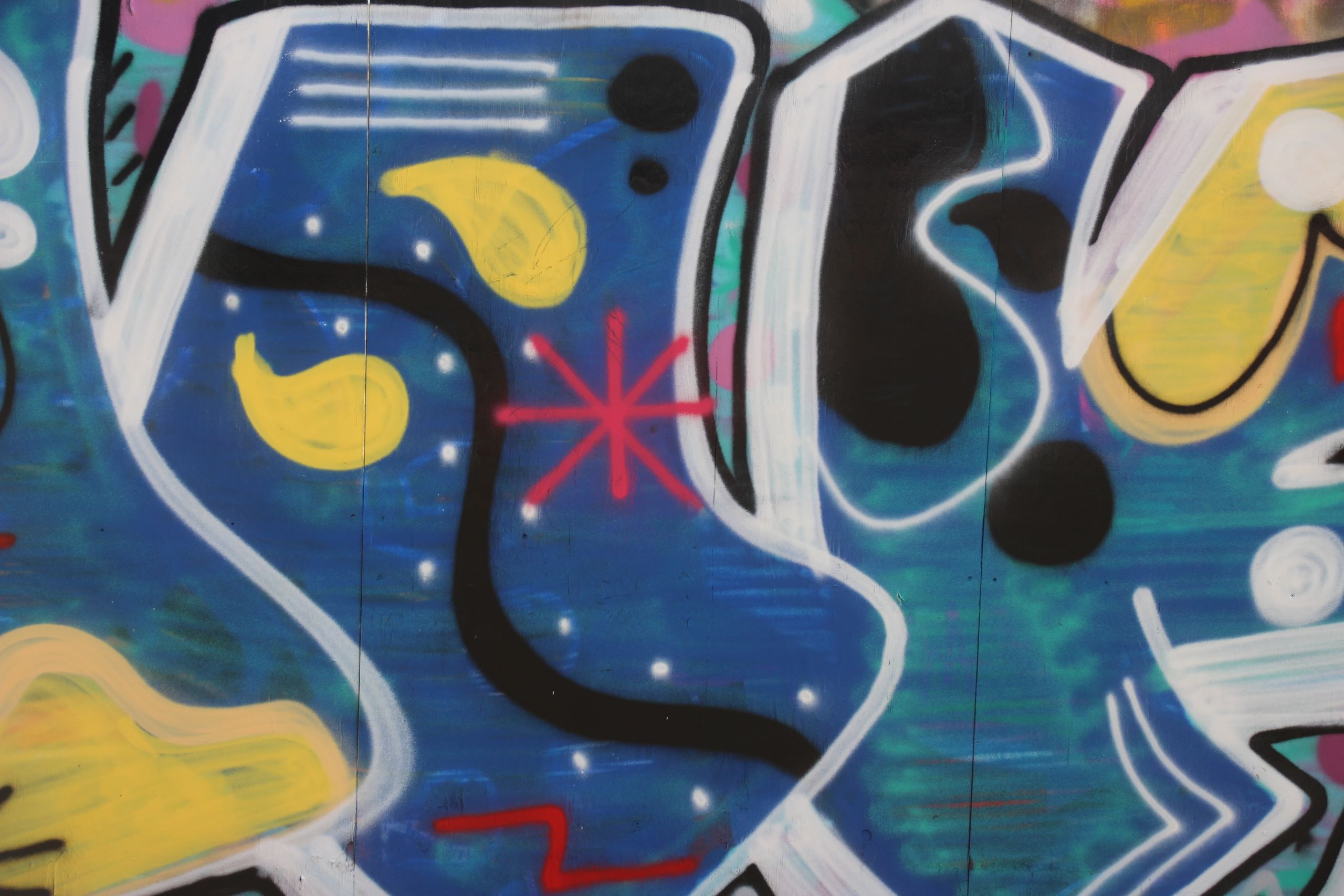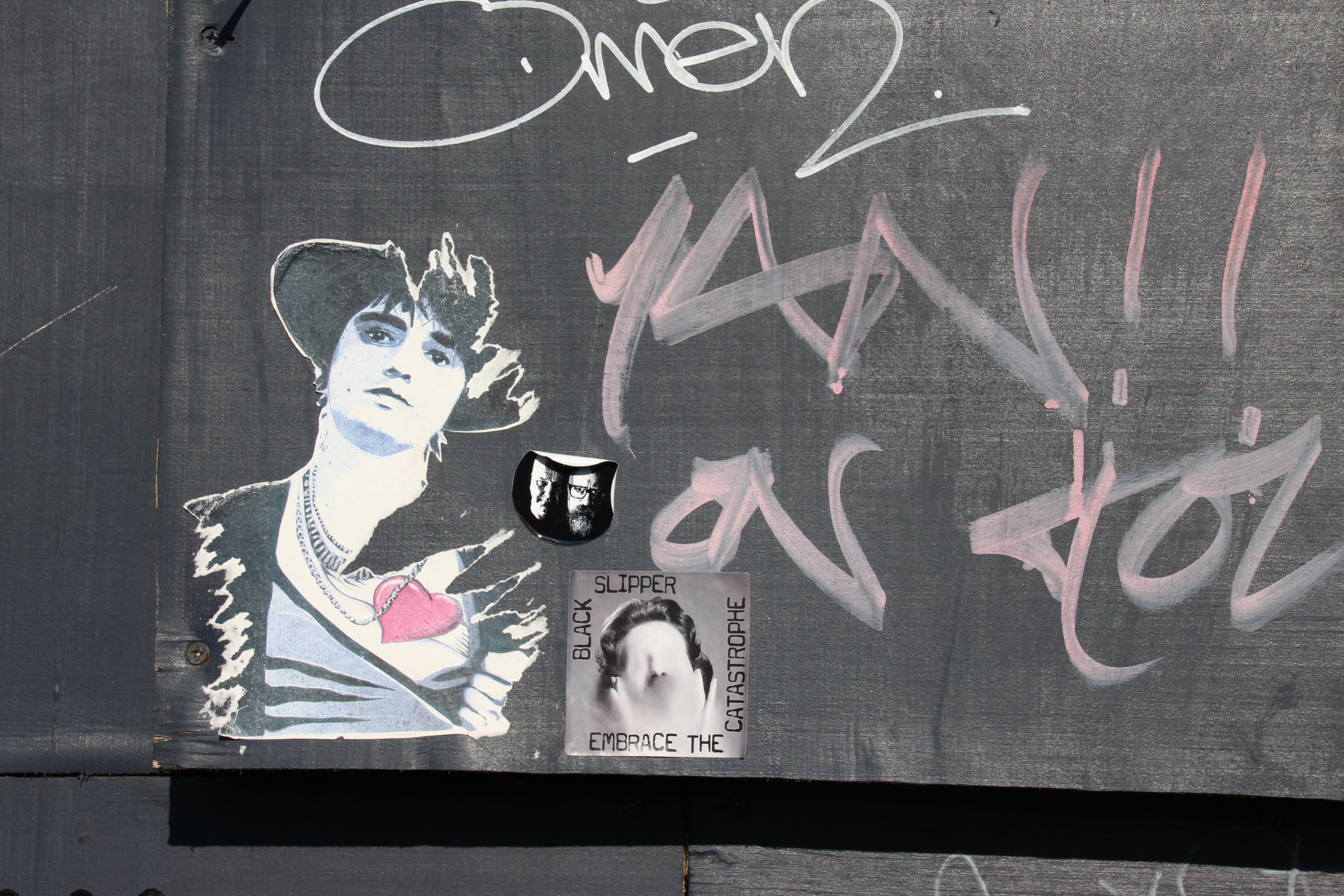 Murals and 'legal' Street Art
Many are the artists that have benefited from street art becoming a known phenomenon and a popular tourist attraction in big metropolis like New York, London and Paris. Some of them have had the chance of turning their "illegal passion" for murals into a very well-paying job. Artists like KAWS and OBEY have gone from spraying walls to making a fortune with their clothing brands and business collaborations. Others like BANKSY kept their anonymity and illegal ways but still gathered a huge following with their smart antics.
Many seized the opportunity of working on commission to sustain their living and working expenses, including painting tools and materials.
The rise in popularity of Street Art, generally softened the difficult relationships artists had with law enforcers: there is a bit more knowledge or perhaps simple appreciation from the public on the matter and this allows artists to perform in a tense-free environment, given that they know when and how to operate (avoiding certain areas at certain times).  
However, there have also been setbacks: what once was a niche "movement" partially aimed at revitalising crime-ridden neighbourhoods or grey council estates is now an unintentional and unfortunate cause of gentrification. 
Street art is a key factor in attracting more clients at local boutiques and shops and therefore improving the quality of life of a certain area. But as soon as the area is "in" again, big companies invest their money in it and populate it with fast food chains and glossy clubs, leading to a great inflation in the prices of rents of both local shops and apartments. 
The people who had made the area a better place at the very beginning, end up paying the price for it and are forced to move out.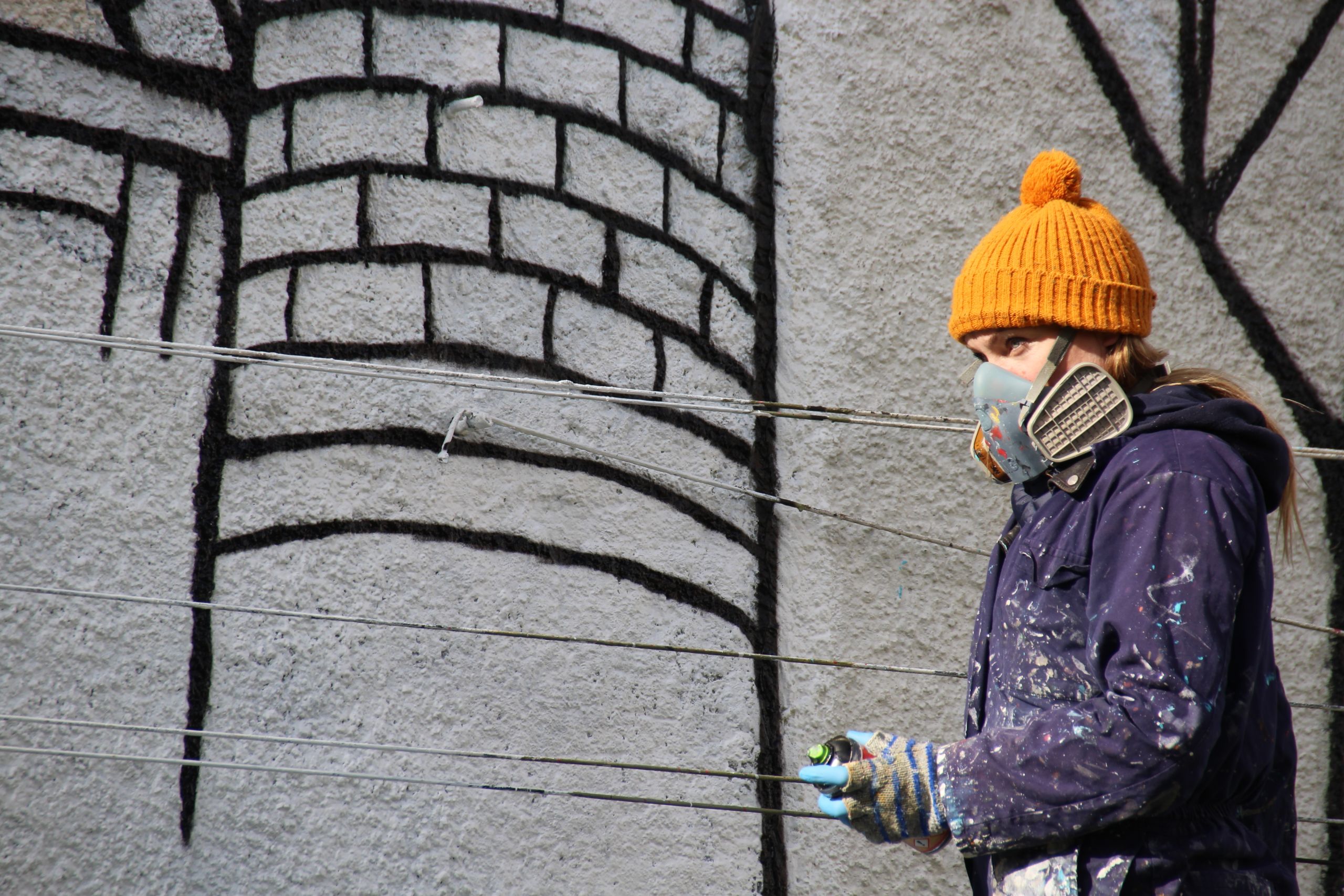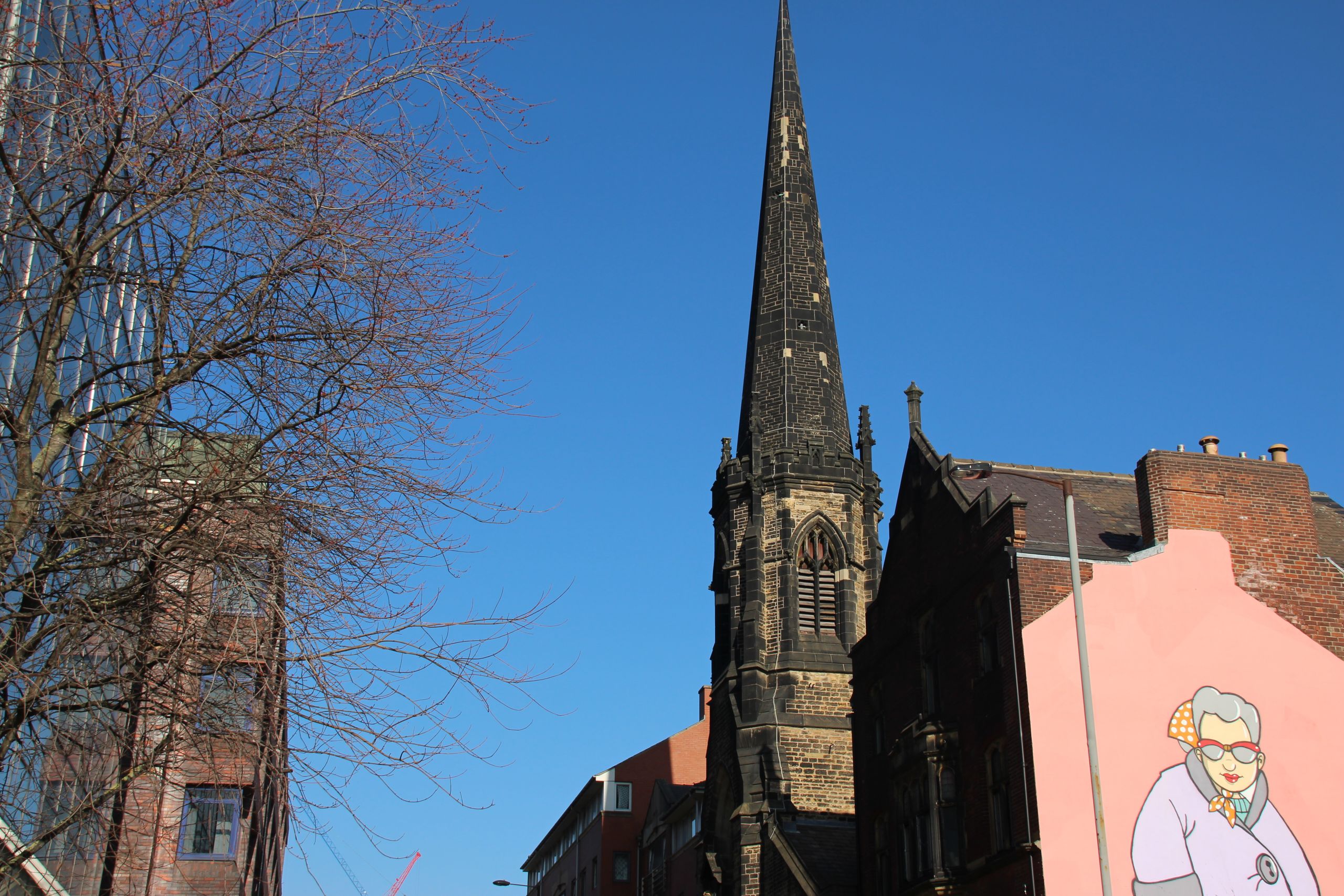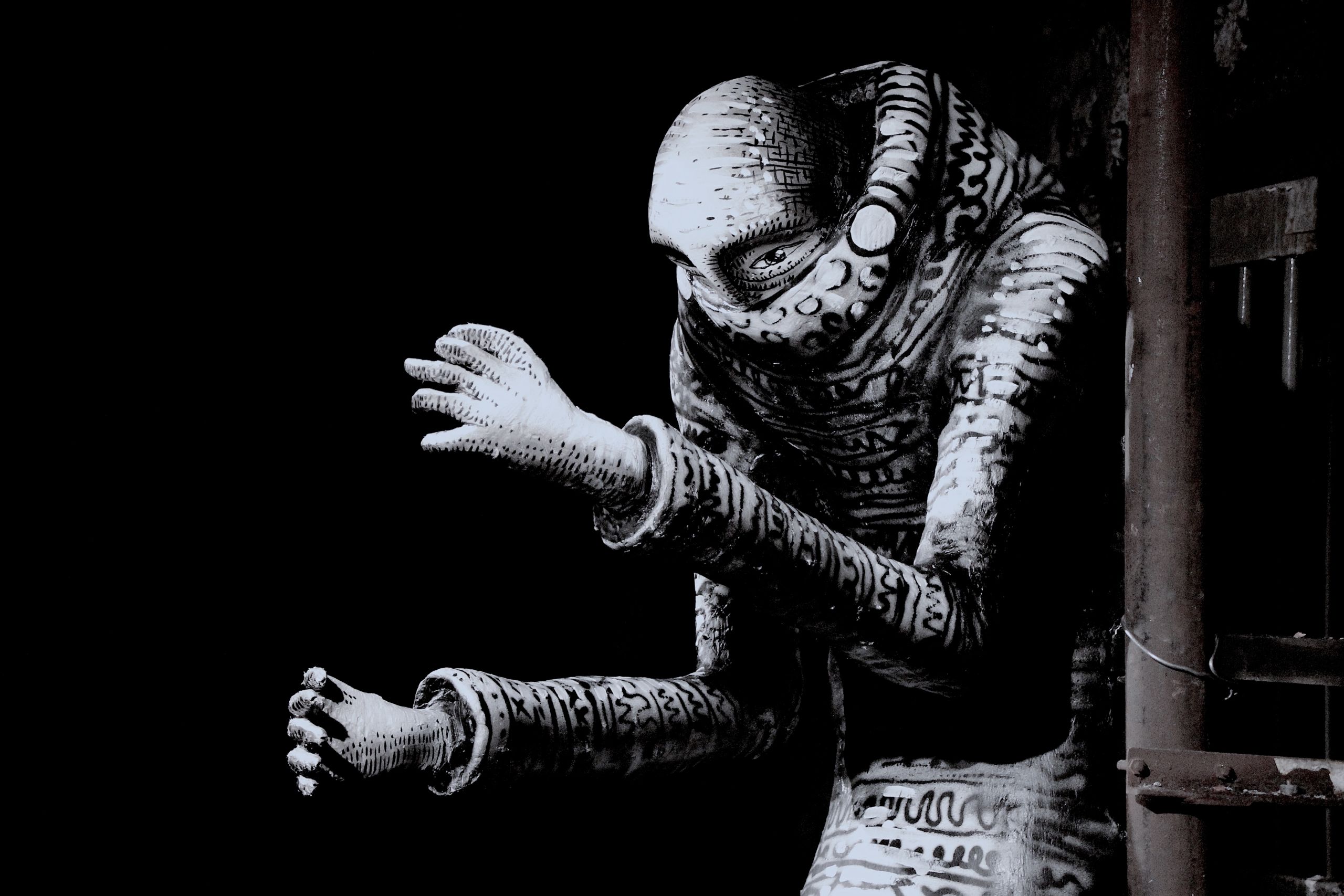 -
I hope Street Art culture will keep on thriving, flourishing and winning over everyone's hearts despite the problems it may face along the way.
-
I would like to say thank you to all the people who took part in this project and the ones that introduced me to this culture.
-
I would like to dedicate this to Giulio Regeni, a student, researcher and peace messenger.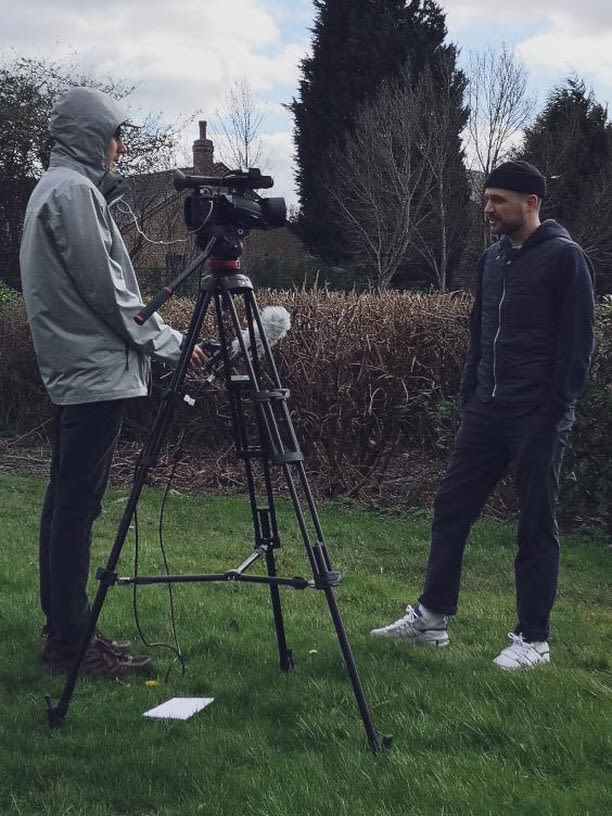 All pictures and videos were taken by Francesco Munari. External material has been properly referenced in accordance with the artist who provided the pictures/film.
Snippets of Jo Peel's "Things Change" Animation movie have been used. You can see the whole film here: https://vimeo.com/40526194

Snippets of Rob Lee's "[SHF]" Time-lapse video have been used. You can see the full video here: https://vimeo.com/191790107
References:
Baker, N. (2018). Is graffiti illegal in the UK and is it considered to be vandalism?. [online] The Sun. Available at: https://www.thesun.co.uk/news/6562736/graffiti-illegal-uk-vandalism-law/ [Accessed 6 May 2019].
Carter, A. (2016). Florence Blanchard's Shakespeare's Wall Mural. [Blog] Street Art Sheffield. Available at: http://streetartsheffield.com/gallery/florence-blanchards-shakespeares-wall-mural [Accessed 8 May 2019].
Cumber, R. (2019). Watch new Sheffield mural take shape, after famous city centre artwork is vandalised. [online] Thestar.co.uk. Available at: https://www.thestar.co.uk/news/watch-new-sheffield-mural-take-shape-after-famous-city-centre-artwork-is-vandalised-1-9629465 [Accessed 6 May 2019].
En.wikipedia.org. (2019). Kilroy was here. [online] Available at: https://en.wikipedia.org/wiki/Kilroy_was_here [Accessed 8 May 2019].
GOV.UK (1971). Criminal Damage Act 1971. London, pp.https://www.legislation.gov.uk/ukpga/1971/48.
GOV.UK (2019). Punishments for antisocial behaviour. London, p.https://www.gov.uk/civil-injunctions-criminal-behaviour-orders.
Graffiti. (2019). In: The American Heritage® Dictionary of the English Language, 5th ed. [online] Boston: Houghton Mifflin Harcourt. Available at: https://www.ahdictionary.com/word/search.html?q=graffiti [Accessed 7 May 2019].
Graffiti. (2019). In: Online Etimology Dictionary. [online] Douglas Harper. Available at: https://www.etymonline.com/word/graffiti [Accessed 7 May 2019].
Mansbach, A. (2013). New York City's War on Graffiti. [online] Huffpost.com. Available at: https://www.huffpost.com/entry/nyc-graffiti_b_2527074 [Accessed 8 May 2019].
Mass Appeal (2016). CORNBREAD Lives. [video] Available at: https://www.youtube.com/watch?v=pXz_5TJbXr0 [Accessed 8 May 2019].
Puric, B. and Anapur, E. (2016). Graffiti Styles You Need to Know. [online] Widewalls. Available at: https://www.widewalls.ch/graffiti-styles/ [Accessed 8 May 2019].
sprayplanet. (2018). A History of Graffiti - The 60's and 70's. [online] Available at: https://www.sprayplanet.com/blogs/news/a-history-of-graffiti-the-60s-and-70s [Accessed 7 May 2019].
Tate. (2019). Five Things to Know: Keith Haring – List | Tate. [online] Available at: https://www.tate.org.uk/art/art-terms/g/graffiti-art/lists/five-things-know-keith-haring [Accessed 6 May 2019].
Wonderopolis.org. (2019). How Old Is Graffiti?. [online] Available at: https://www.wonderopolis.org/wonder/how-old-is-graffiti/ [Accessed 7 May 2019].