Racism to multiculturalism
An exploration of racism in Britain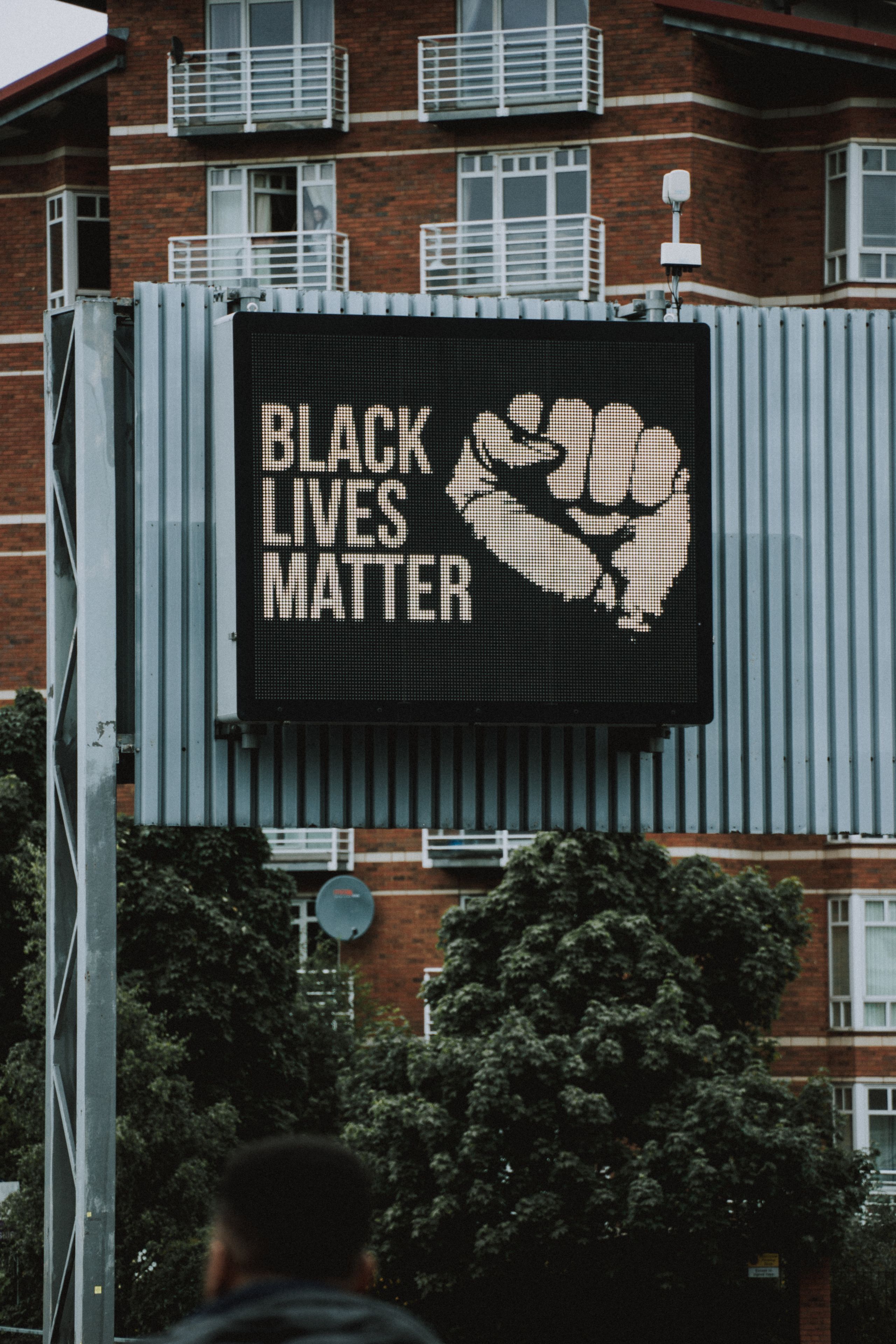 Twitter claim UK "by far" main origin for racist abuse following 11 arrests after Euro finals
---
Racist abuse was hurled at England players after the team lost a penalty shoot-out in England's Euro 2020 final defeat to Italy on 11 July.
Marcus Rashford, Jadon Sancho and Bukayo Saka were the three black players targeted for abuse after missing penalties, predominantly on social media.
On 10 August, Twitter UK posted: "On the night of the Euros final, our automated tools kicked in immediately, and ensured we identified and removed 1,622 abusive tweets in the 24 hours that followed.
"While many have quite rightly highlighted the global nature of the conversation, it is also important to acknowledge the UK was - by far - the largest country of origin for the abusive tweets we removed."
The thread continued: "We're determined to do all we can, along with our partners, to stop these abhorrent views and behaviours being seen on and off the platform."
The UK Football Policing Unit (UKFPU) launched a hate crime investigation following the racist comments directed at the players. So far, police forces across the UK have arrested 11 people.
The investigation team has received more than 600 reports from individuals, charities, clubs and other organisations across the country. Of these reports, 207 were criminal in nature. The UKFPU has made data requests to social media companies to progress further investigations.
Chief Constable Mark Roberts, National Police Chiefs' Council Football Policing Lead, said: "There are people out there who believe they can hide behind a social media profile and get away with posting such abhorrent comments.
"They need to think again – we have investigators proactively seeking out abusive comments in connection to the match and, if they meet a criminal threshold, those posting them will be arrested."
He added: "The complexities of investigating social media abuse cannot be underestimated. A vast amount of work has gone into identifying these eleven individuals."
To report a hate crime, contact your local force by calling 101 or visiting their online reporting portal.
Growing up coloured in the UK
---
For 58-year-old Jeffrey Patterson, a lifetime of racist attacks and discrimination led to a blazing incident that almost ruined his life. 
---
Growing up as a coloured child in Clapton Park Estate in East London, Jeffrey wasn't aware of the racism in his community. His mother, who was part of the Windrush generation, single-handily raised him and his siblings on the estate, where they played with children of all ethnicities. Jeffrey explained that poverty was what brought everyone together.
"White, black, Indian. We all lived there, and we all got on. I think it's because we were all poor, we had a common goal."
At around 11-years-old, he began noticing the older generation of East Londoners making racist comments and shouting slurs at coloured people. Life progressively became more dangerous for him and his black peers.
Jeffrey said: "When I got to about 15, the Teddy Boys and Skinheads started chasing us with knives, razor blades and shotguns."
Subcultures of racist, white working-class people such as Teddy Boys and Skinheads would go around violently attacking people of colour. Black people didn't feel supported by the police and would regularly be made to feel like the criminals in the situation.
He added: "There was a lot of racism during my amateur football days too.
"We played teams in West Ham and Millwall, which were particularly racist areas. They would turn up with rottweilers at the side of the pitch to intimidate us."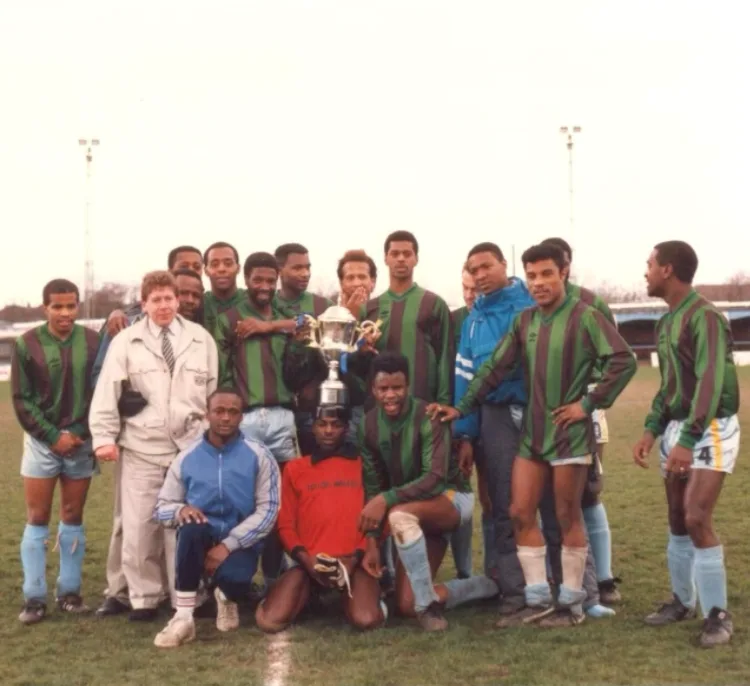 Jeffrey explained that he and his friends would regularly be targeted by racist attacks. He recalls an evening when his peers were on their way to Essex for a night out. Before making it to the clubs, they were chased by a mob carrying guns.
He said: "We tried to get away, but they kept coming. So, my crew jumped onto the train tracks and hurled big stones at them.
"When I jumped back onto the platform, I realised that my friends had legged it, but the racists were still there."
He added: "I had to run away with them [the mob] following close behind me. Luckily, it was dark, so I managed to jump and hide in a bush without them noticing.
"It was a relief when I could hear them run past me."
Jeffrey explained how incidents like these forced him to become very aware of his surroundings.
He said: "I had to be so vigilant. I thought I was Bruce Lee because I was on guard all the time.
"Even now I could walk into a party and tell you who the racist is just from picking up a vibe."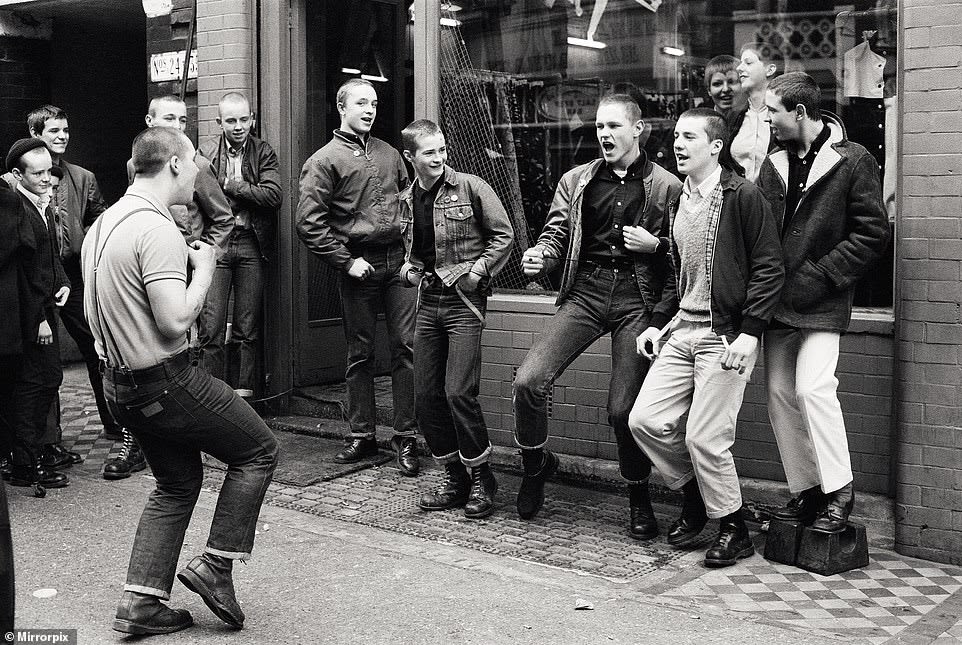 One particular night, Jeffrey and his friend, a Jamaican girl called Janice, were heading to the kebab shop. He described her as being a big, tomboy who wore tracksuits.
"From a distance, she looked like a bloke."
As the two friends were waiting for their order, a group of 7 or 8 black guys ran past, followed by a group of white men holding clubs and iron bars.
Jeffrey said: "I had nothing to do with it, so I just stood back. They ran off into the distance.
"But then, Janice came out with her kebab as the white guys were walking back down."
The men pointed at Janice, claiming that "he was one of them" that got away. Jeffrey tried to explain that "he was she, and she is with me."
One of the men pinned Jeffrey up against the shop window and said: "Alright, black c*nt. You'll do."
A second guy pulled out a huge metal monkey wrench and smashed his nose.
Jeffrey said: "When I saw the blood coming out of my nose, I turned into a Tasmanian devil.
"I thought I was a goner, so I went crazy and fought back."
It wasn't long before the shop keeper came out and the violent mob dispersed. The police were called to the scene and the crime was reported. Jeffrey explained to the copper that he could see the group of men down the road at the Black House, a notoriously racist pub in the neighbourhood.
"I told them I could still see them, they were stood in the door of the pub. I told the police that they did it."
The police assured him that they would deal with it, but first he should go to the hospital to get his nose treated. No more than 3 days later, Jeffrey and his mum went to the police station to find out what had been done about the situation.
"Nothing. Nothing had been reported."
"I thought, is it because I is black? That was a common saying where I was from because no one was helping us black kids."
After finding out that the group of men owned the Black House pub, Jeffrey knew he wanted to get revenge.
"I was going to burn it down."
Jeffrey explained that he didn't intend to hurt anyone, but as a hot-headed, 18-year-old, he saw red and had enough of this injustice.
He said: "I threw petrol all over the pub, down the letter box, and lit the match.
"I've never seen anything like it in my life, it nearly took me with it."
Unfortunately, Jeffrey had a very distinctive look at the time, as he wore a big afro and walked with a limp from previous football injuries. Only a few hours after the building went up in flames, police came knocking at his door.
"It was a serious case. I was sent to the Old Baily and could've got 15 years for arson. It was really scary."
Jeffrey explained to the judge all the racist abuse, racial profiling, and violence he had dealt with that the police ignored. In a surprising turn of events, the judge was sympathetic.
The judge told Jeffrey: "if the police won't give you justice, who will?"
He sentenced Jeffrey to two years conditional discharge.
"I had to keep out of trouble for two years and it would be wiped clean.
"That was a happy day, and it was the last time I really retaliated to anything."
According to a study on incarceration at Harvard University, black men who come out of prison have a harder time finding employment than white men, due to having fewer professional connections and facing more discrimination. If Jeffrey had been sent to prison, his life may have turned out very differently.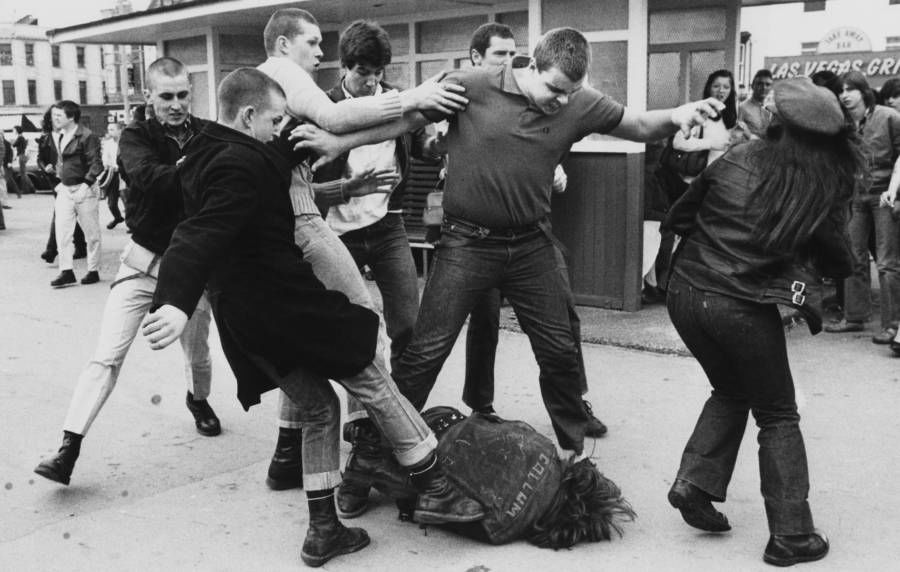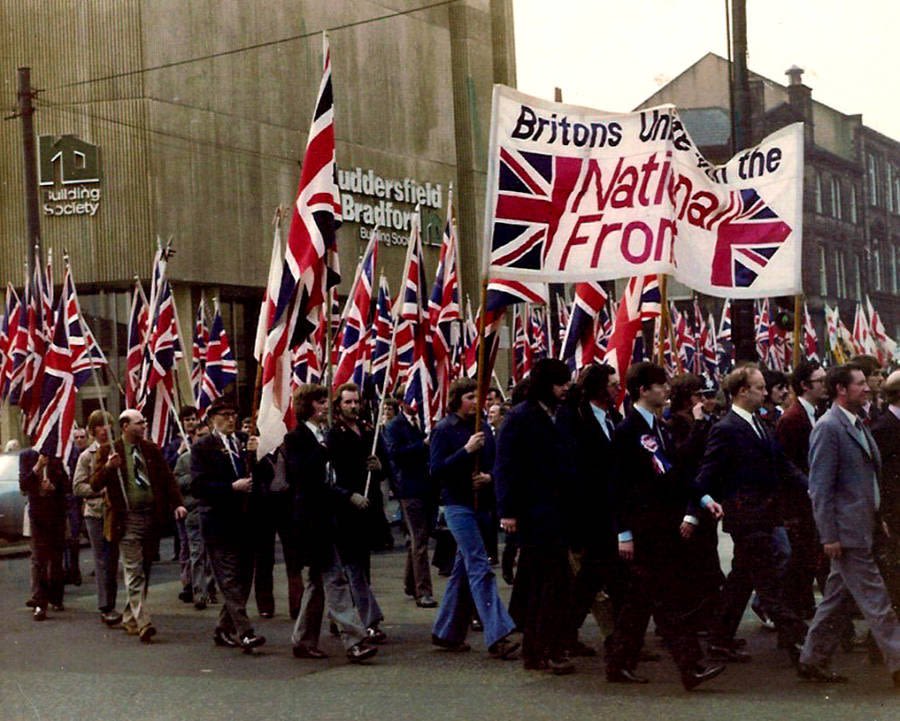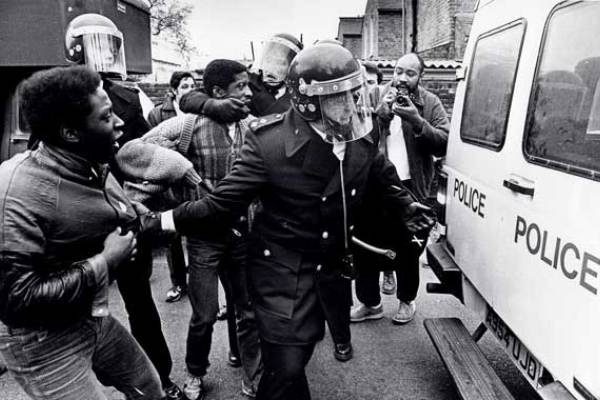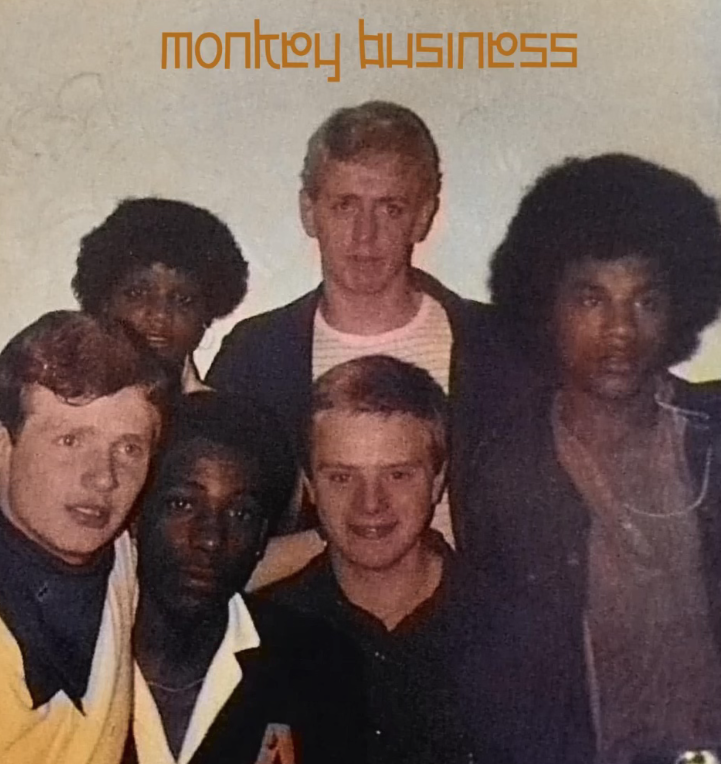 Luckily, Jeffrey was able to start his music career, even performing on Top of the Pops, and eventually starting a family. The general public's mentality started shifting, and racism became a rare occurrence.
In the early 2000s, he moved his family to Barnsley - a small, predominantly white, town in South Yorkshire. It felt as if the family had taken a step back in time.
Jeffrey said: "I didn't realise how backwards the mentality was here.
"I would walk down to the corner shop, which was known as the p*ki shop, and people in vans would shout the N-word at me as they drove past. Luckily, I have a thick skin."
He described the abuse his two mixed-race sons, both now 25-years-old, would deal with daily. As young as 12-years-old, the twin boys would be bullied by the older children for being the only coloured people in school, and have rubbish thrown at them in the streets by grown men.
Jeffrey said: "I had to warn my children all the time that there will be racists about.
"I wouldn't let them play out in the streets when they were below 10-years-old, because we never knew what people would do."
He added: "The other day, I heard one of neighbours talking about how there are too many foreigners coming over. I nearly ended up having a fight with the guy."
He ended: "It was definitely worse in the 60s, but racism is still about now."
Over 50 years, the UK has seen waves of racism and bigotry. It is difficult to pinpoint the exact cause of racist views, whether it be a lack of exposure to different cultures, anti-immigration propaganda, the desire to protect British culture, or a fear of foreigners. For people of colour, the question is whether racism will always be a problem within the UK.
South Asian immigration and the progress to multiculturalism
---
Indians are the largest ethnic minority in the UK and have fared very well professionally, predominantly being in the middle-class. Their influence on British culture and cuisine is unquestionable.  Where would we be without the ever-popular national dish, the chicken tikka masala?
---
From the 1950s, many South Asian and African countries gained independence from British colonial rule and became members of the Commonwealth. Fearing discrimination from their own national governments, many Asians from Kenya and Uganda decided to hold on to their British citizenship hoping to migrate to the UK.
Additionally, the partition of India, Pakistan and Bangladesh led to a large migration of South Asians, being lured by the promise of better economic opportunities in the motherland. However, the journey to a multicultural Britain wasn't an easy one as they faced discrimination from both the public and the government.
In 1971, after training to becoming a police officer in Kenya, PC Bhasker Desai, 71, migrated to the UK and joined the West Midlands police force the very same year. Like many Commonwealth immigrants, he was fed a false narrative that Britain was a welcoming, progressive extension of their own country.
He explained: "In Africa, we were taught the same curriculum and laws as white British people.
"And the history we were taught was that the white man was like God. He was honest, good, and does no wrong."
He added: "When we came here, we released they were totally different. We didn't realise how ignorant the people would be."
He recalls how white people would stare at him as he patrolled Coventry city centre in his uniform. Initially, there was even difficulty integrating with the team.
He said: "My gaffer blatantly said he didn't like black people.
"Black in those days meant all people of colour, anyone undesirable."
His boss made little effort to curb racial biases. And many of the officers in the small team had complaints against them from coloured people for racial profiling and police brutality.
He added: "Out of 12 policemen, eight of them had complaints against them from blacks."
PC Desai believes that these racist attitudes were down to misguided perceptions and a lack of awareness.
He explained: "White people were taught that blacks were subnormal second-class savages that could not be transformed into normal human beings. They thought we didn't have brains because we had a different accent to them.
He continued: "The history tells them that Indians are cowards and uneducated. In their eyes, we weren't built to be policemen."
"My partners didn't want to work with me because they were all brainwashed to think that. But their views started to change when they needed to depend on me in life-or-death situations."
The discrimination was unexpected; he didn't understand why white people felt such hatred towards immigrants.
PC Desai said: "They did not realise that all those immigrants were asked to rebuild this country after the war.
"It was all the coloured people driving the trains and buses, working hard in the foundries. They were working two shifts, 16-hour days."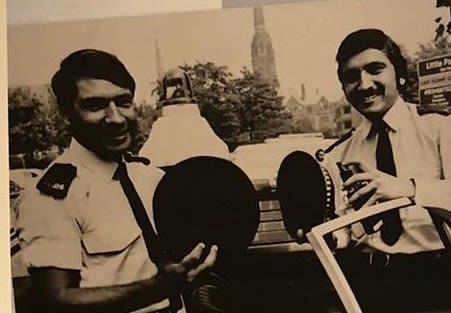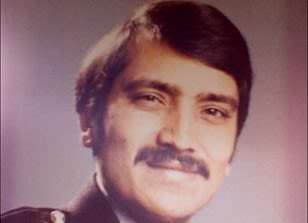 "Britain's racism stemmed from colonialism."
PC Desai went on to explain that the discrimination slowly started to diminish as more ethnic minorities integrated with white people in the workplace. Many of his co-workers still keep in touch decades later. However, he believes that the racism continued "from the top" as Britain has a history of institutionalised racism.
He said: "The real discrimination came from the authorities and the government."
In 1962, the government implemented the Commonwealth Immigrants Act, which ended the automatic right of people of the British Commonwealth and colonies to settle in the UK. Many Commonwealth doctors and nurses could not find employment in their chosen professions as their qualifications were deemed invalid in England. The Immigration Act of 1971 saw that immigrants were only allowed temporary residence unless you could trace your parents and grandparents to living in Britain.
Mr Desai said: "The legislation tied your Britishness with family heritage.
"You can see the unspoken racist tones. If you're from Australia or South Africa, you are far more likely to have white British ancestry than if you came from India."

Liam Liburd, a history professor from King's College London, specialises in colonial and postcolonial British history and has an academic interest in racism in modern Britain.
He said: "After the war, the government had to address the post-war labour shortage. But they were much keener on inviting over Polish workers, than people of colour."
"At the time, the British empire was changing. It turned into the Commonwealth, a family where Britain was the mother country."
Dr Liburd added: "They had to keep these countries pro-British, so they wouldn't go communist, and especially because Britain needed their natural resources.
"These Commonwealth immigrants came over to Britain, after years of the empire exploiting their countries and ruining their economies. They were taught that they were British subjects, and the UK is an extension of their own country.
"However, when they would come over, they were denied all those imperial connections."
Farrukh Dhondy is an Indian-born British writer, playwright, and left-wing activist since the mid-1970s. Dhondy became involved with the Indian Workers' Association (IWA) and later with the British Black Panthers Movement (BPM), joining the publication Race Today.
During his time with the IWA, he protested the maltreatment of Asian workers, and the Labour Party's discriminatory immigration policy towards Ugandan and Kenyan Asians. As well as opposing Enock Powell's failed attempt at grabbing the leadership of the Tory Party via his racist speeches and policies. The BPM and Race Today were dedicated to publicising, organising and formulating strategy with the spontaneous rebellion of black and Asian people on several fronts – housing, education, employment, police attitudes and brutality. From these demands, the government reluctantly passed anti-discrimination legislation.
Enoch Powell giving his infamous Rivers of Blood speech in 1968.
He believes the protests and anti-racism groups from the 70s played a part in achieving a multicultural society.
He said: "When a handful of racists defaced Marcus Radford's mural, thousands of people came out to support him and oppose the racist scribblers. It is encouraging to see masses of white people joining in.
"Yes, the police still stop and search black athletes for driving posh cars, but it's nothing like it was in the 60s and 70s."
He continued: "A large number of black and Asian university students were born here and progressed through the meritocracy of Britain to Universities, even though their parents and grandparents came here as low-paid immigrant workers."
Mr Dhondy added: "The presence of blacks in many of the establishment institutions of the UK has also helped ease racial tensions. Including political parties, parliament, business, and education.
"But the present administration, riding the wave of xenophobic Brexit vote, has made it clear that xenophobia is still respectable, even though blatant racism may not be."
He joked: "Ironically, Priti Patel, the Indian variant, Gujarati, Ugandan shopkeepers' daughter, is their spokesperson."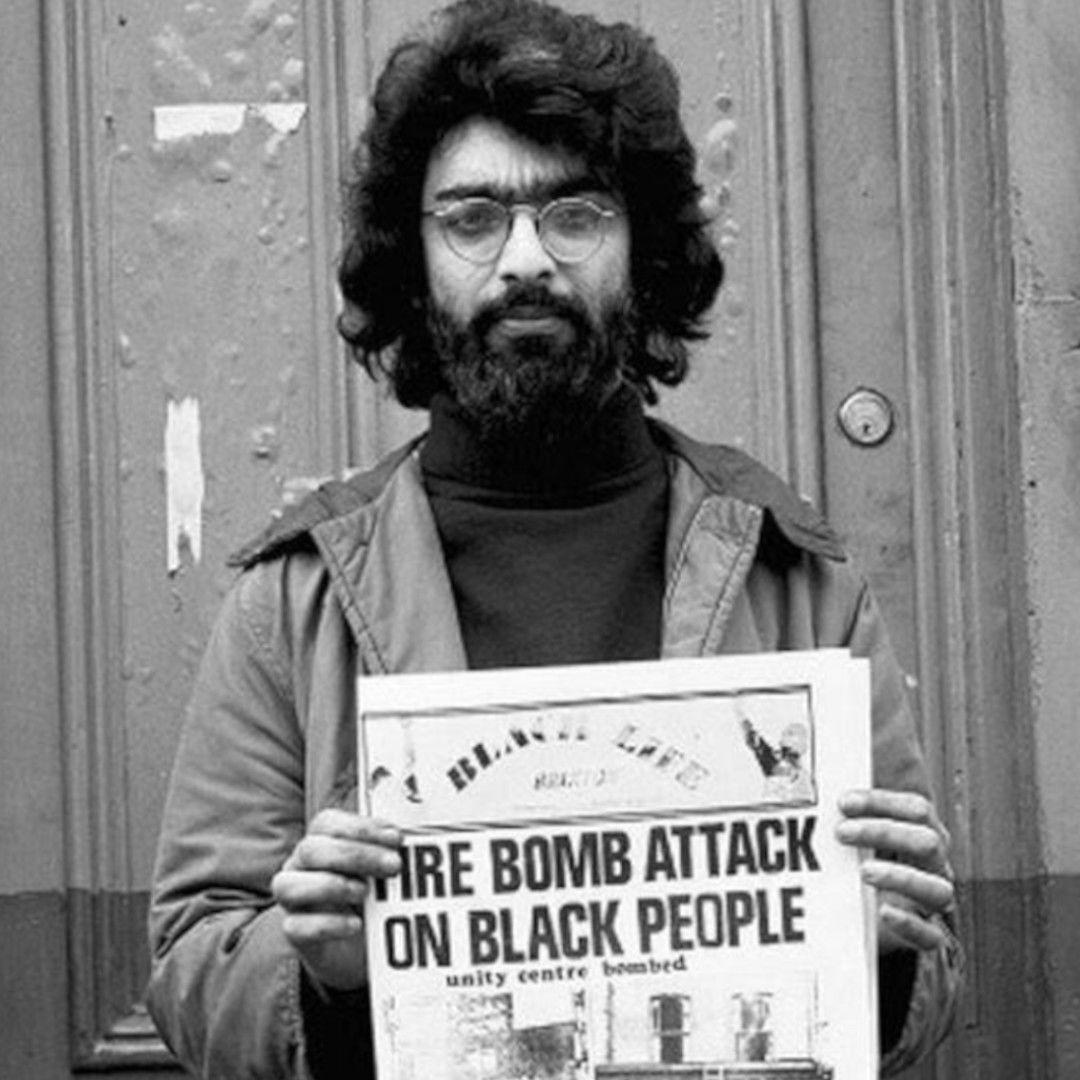 PC Bhasker Desai believes that blacks integrating into British society played a huge role in multiculturalism, saying: "I can only speak for the Indian community, but we got jobs, integrated with white people, stopped opening corner shops and went into higher positions.
"Our children all went to university and that helped educate the people around them too."
It appears that the general perception of immigrants and POC has changed over the last 60 years, and there has been huge strides to achieving multiculturalism. Integration and an exposure of coloured people and cultures has helped white Britons become more accepting. Whereas the government's attempts of conscious or sub-conscious discrimination have been thwarted by pressure from protests groups led by these first-generation immigrants.
Liam Liburd concluded: "It's difficult to measure social change, but you can acknowledge the pressure that activists have put on British society and politics, which was a crucial counterweight to the racism going on.
"Progress has clearly been made, and protests are a part of that. If British anti-racist didn't exist, what would Britain look like today?"   
Is anti-immigration racist?
---
Home Secretary Priti Patel has recently introduced the Nationality and Borders bill, which will be the biggest overhaul that our asylum system has undergone in decades. Many believe that these new plans are cruel & inhumane for those seeking asylum.
Although, the UK has seen a lot of anti-immigration rhetoric, especially since the Brexit Leave vote. A weekly survey conducted by YouGov showed that Conservative and Leave voters are extremely concerned about immigration and asylum in this country. However, are their fears potentially rooted in racism?
Unsurprisingly, amid the pandemic, the latest survey showed Britons putting health (52%) as the topmost worrying issue, with the environment (46%) and the economy (34%) making the top three national concerns. Overall, immigration and asylum came fourth at 31%.  
However, the most recent results revealed that 55% of Conservative voters and 56% of Leave voters believe immigration and asylum should be first on the list, notably higher than health and the economy. Tory voters have become increasingly more concerned about immigration since 30 March 2020, at the start of the first lockdown.
During this time, debates on whether the UK should have tighter border control to decrease the spread of Covid-19 helped fuel anti-immigration sentiments. It also shifted the blame and responsibility onto foreign countries, rather than the British Government.
Further data showed how each demographic views immigration. When the voters were asked what the positive affect of immigration was, the outcome was unanimously that it brings people to fill highly skilled jobs where there is a labour shortage (50%).
However, for Labour voters, the second positive impact of immigration is that it brings more culture and diversity to the UK. This tied with bringing more working, taxpayers into the country at 39%. Bringing diversity and culture came a lot lower for right-wing voters at 15%.
When asked what the negative impact immigration has on the country, 62% of Tories and 61% of Leave voters said it was people coming here to claim benefits for them and their families. In second place, Conservative (50%) and Leave voters (48%) believe immigration allows in people with extremist views or terrorist sympathies. And in third place, they believe that immigration damages Britain's own culture and traditions, close to 40%.
For Labour, the main concern is the increasing pressure and demand for housing, with 43% of voters believing this. Allowing in extremists, increasing pressure on public services, and immigrants claiming benefits all had a similar number of votes at around 30%. Only 10% of voters thought immigration negatively impacts British culture.
The data suggests that a large portion of voters in the UK see other cultures as a threat to British values, fearing extremism and the loss of their own culture and traditions. This fear is often perpetuated by politicians, who cement these negative views about foreigners.
Home Secretary Priti Patel has introduced the Nationality and Borders bill, which is the government's new plan for immigration, delivering huge reform to the asylum system. Supposedly, the bill will see better protection and support for those in genuine need of asylum.
This bill has been met with opposition as asylum seekers arriving through anything other than resettlement will receive a lesser form of protection, including temporary status, no access to financial support, and limited rights to family reunion.
On 19 July, parliament debated Priti Patel's bill. There, she said: "The British people have had enough of open borders and uncontrolled immigration; enough of a failed asylum system that costs the taxpayer more than £1 billion a year."
"Enough of dinghies arriving illegally on our shores, directed by organised crime gangs; enough of people drowning on these dangerous, illegal and unnecessary journeys; enough of people being trafficked and sold into modern slavery; enough of economic migrants pretending to be genuine refugees; enough of adults pretending to be children to claim asylum; enough of people trying to gain entry illegally ahead of those who play by the rules; enough of foreign criminals, including murderers and rapists, who abuse our laws and then game the system so that we cannot remove them."
Under the new plan, people who attempt or manage to reach the UK irregularly will be criminalised. This harshly impacts people seeking asylum, as refugees often travel without permission, arriving on small boats or with a fake passport.
Ms Patel continued: "The British people have had enough of being told that none of these issues matter. They have had enough of being told that it is racist even to think about addressing public concerns, and to want to fix this failed system.
"The British people have repeatedly voted to take back control of our borders, something that the Labour party has repeatedly voted against and complained about. The British people finally have a government who are listening to them, because our priorities are the people's priorities."
King's College London professor, Dr Liam Liburd, believes politicians have always understood that racism has an electoral appeal, saying: "The real problem [for politicians] has always been the number of immigrants in the UK, which isn't exactly anti-racist or humanitarian."
"In 1964, Peter Griffiths ran on the immigration problem with his slogan if you want a n-word for a neighbour, vote for Labour. Griffiths won that election against the Labour party, who stood on a weak pro-immigration stance."
Dr Liburd added: "Far-right, fascist parties never do well in elections, but they sympathise with elements of the British population.
"Enough to make mainstream politicians think about using that for electoral appeal."
Surveys showed a significant amount of the population fearful of immigrants coming to the UK, anxious about preserving British culture. It is difficult to describe British culture, as over half a century of growing multiculturalism means that British traditions are vastly different to what they were pre-war, an era that most people are too young to remember.
There seems to be agreement amongst British voters that immigration has positive effects, such as allowing highly skilled workers, like doctors and engineers, to fill the labour shortage. However, many believe immigrants add pressure on public services, for example demands for housing and on the NHS. A large portion of Britons are threatened by immigrants themselves, fearing extremism.
It appears that politicians have always used the fear of immigration to their advantage and reinforce racist rhetoric by dehumanising or villainising immigrants and asylum seekers. Anti-immigration isn't inherently racist if the concern is logistical, however, the statistics suggest that there are a lot of racist undertones when discussing the controversial issue.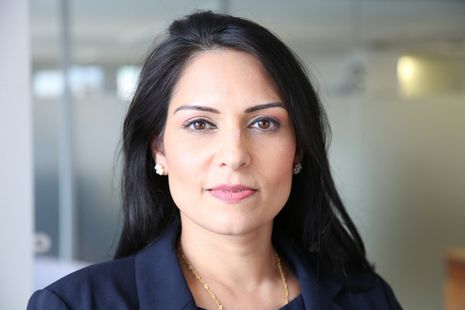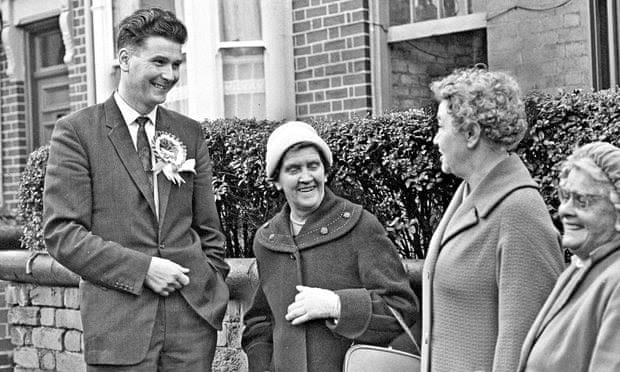 Racism in modern Britain
---
Last Summer, we saw global protests, following the death of George Floyd, against police violence towards black people in America. The Black Lives Matter (BLM) movement was the biggest demonstration we have seen in decades. To many, the uprisings resembled the urban unrest of the 1960s.
The American civil rights movement was a social struggle for equality for black people.  Throughout the 60s and 70s, Britain possessed its own distinctive form of Black Power movement. Whilst it was inspired and informed by its US counterpart, it was also heavily rooted in Commonwealth immigration and anti-colonialism.
The BLM movement received a great deal of back-lash in the UK. Many thought the demonstrations were irresponsible as protests, held during the Covid-19 pandemic, were breaking lockdown restrictions. Furthermore, people felt that the movement was unnecessary, as it was an American concept that doesn't represent Britain.
Retired British police officer Bhasker Desai said: "America is a very racist country, and the police officers are very vicious towards black people.
"It was a country that practiced segregation and the mentality hasn't gone away. We [the UK] just jumped on the bandwagon."
Some believe that the global protests took place as solidarity towards African Americans dealing with police brutality. Others think that the UK was influenced by the American experience, similarly to the 60s, and adopted their own movement to fight against oppression.
Marcell Mapp, 22, co-founder of anti-racism group Revolution West Midland explained: "The US was built on institutionalised racism and white supremacy, but we can't forget that Britain was its colonial power.
"With America being a huge power, a lot of information, statistics and knowledge on the topic of race relates to the US instead of the UK. Racism in Britain is overlooked."
He added: "British MPs were saying that America has a real problem with racism, but they denied the issues and systemic barriers there are in this country."
However, the UK is regarded as one of the most racially tolerant and multicultural countries. Therefore, many Britons question why we are continuing the fight for racial justice.
Britain has made huge strides in racial equality since the Windrush era, however, it is clear that racism has survived. The racist abuse towards the England footballers after the Euros, anti-immigration sentiment and blatant ignorance in the media show that there is a lingering problem within the UK. For some Britons, their bigotry stems from a fear of ethnic dilution.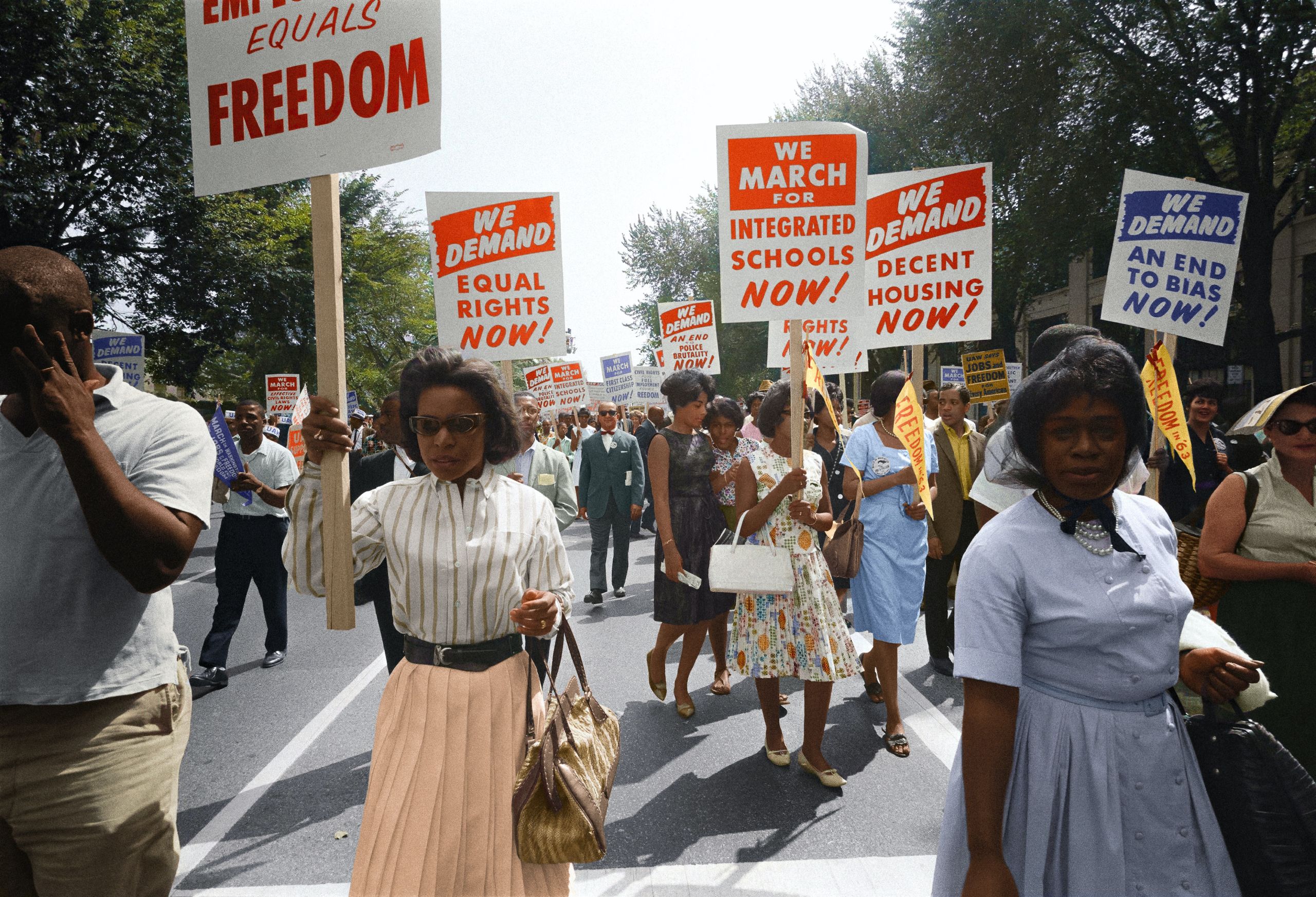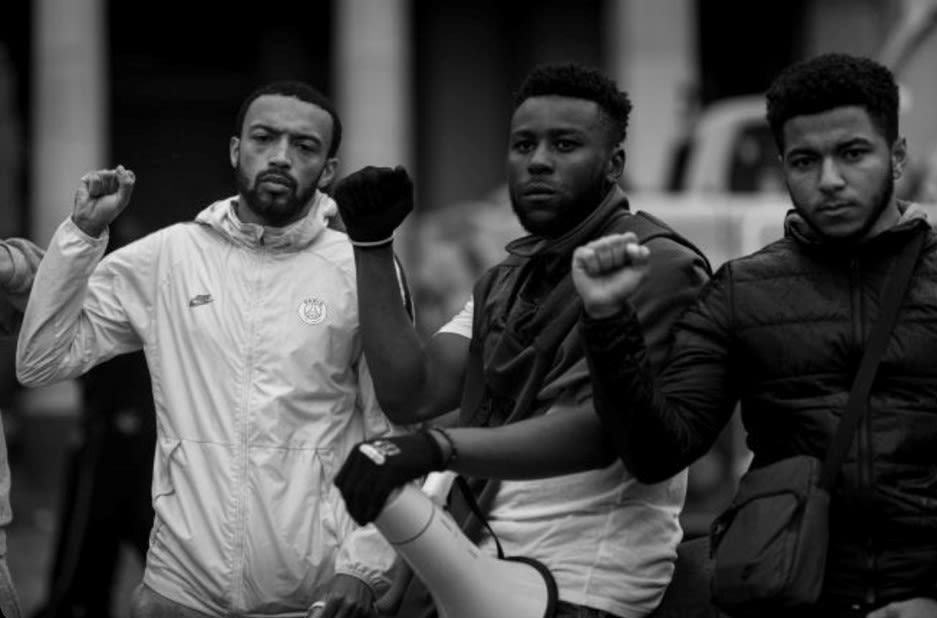 ---
"Whiteness is one hell of a drug."
During a controversial LBC chat, one caller told Labour party leader Kier Starmer that she felt that white people were becoming the minority. The caller referenced a white supremacist conspiracy, often called the great replacement theory, which is the belief that white people will become an ethnic minority in their homelands by 2066 due to immigration and increasing birth rates amongst POC.
In another episode, a different caller tells MP David Lammy that he can't be truly English because he is ethnically Afro-Caribbean. These calls suggest that this way of thinking, holding pride in skin colour, has pushed its way into British public thinking.
Historian Liam Liburd said: "White supremacy has roots in British society, as deep as it does in America. Thousands of years of being told they're the greatest and to regard POCs as useless WOGs has left a stain."
Unlike the 60s, POC and immigrants often describe racism today as covert and subtle. Mr Mapp described his experience as a second-generation immigrant in this country, saying: "I still don't feel accepted in this country. When forms ask me if I'm British or English, I don't feel like I'm either.
"Tories are worried that different cultures damage British values, but I don't feel like my culture is represented in this country either. And black people have been here for a while."
He added: "I don't feel represented in politics either, especially when they use a coloured spokesperson to convince the public that there isn't a problem with racism in this country."
Mr Mapp recalled how he felt during the Euro finals, after the three black footballers missed penalties. He explained how he and his black peers "expected" the reaction of the angry football fans.
He said: "We were watching the game in a particularly white pub, so we already felt quite unwelcome.
"As soon as Saka, Sanchez and Rashford missed, I looked at my other black friend signalling that we needed to leave quickly. We realised immediately that we shouldn't be here for the aftermath.
He said: "It was saddening and sickening to see the racist abuse the players got on social media, but it wasn't a surprise.
"It's not good to generalise and say that this incident reflects the whole UK, but it is easy to see how it was expected."
American novelist Mark Twain once said, "history doesn't repeat itself, but it does often rhyme."
There are clear differences between the racial injustice of the 60s and modern, multicultural Britain. In the 60s, they fought against housing and employment discrimination, police brutality and far-right violence. Racism was embedded openly in popular culture, with black and white minstrel shows going on until the 70s. However, the recent resurgence of anti-immigration rhetoric and the continuing fear of discrimination confirms that the UK cannot be complacent in the fight against racism.
Dr Liburd said: "When people say things are better now, they tend to mean that we don't need to do anything about it anymore."
He believed that the BLM protests were necessary, saying: "No one knew about Edward Colston and the slave trade until his statue was pulled down in Bristol last year.
"Even big corporations are showing support towards black lives in their adverts, which could be seen as a performative move by businesses. But it can also be seen as a success that it's in the mainstream."
Growing multiculturalism and a general acceptance of ethnic minorities shows the progress Britain has made since the 60s. Yet, racial biases still exist within our society. Recent events have shown the ever-present bigotry and discrimination, stemming from a desire to maintain the purity of British society, and fuelled by anti-immigration propaganda. These incidents demonstrate the real systematic change needed in this country.