They Fell, We Forget
As the generations that fought in the wars are fading from existence, the memories of them fade too. Hannah Lucas uncovers the story of a war hero lost in a forgotten cemetery.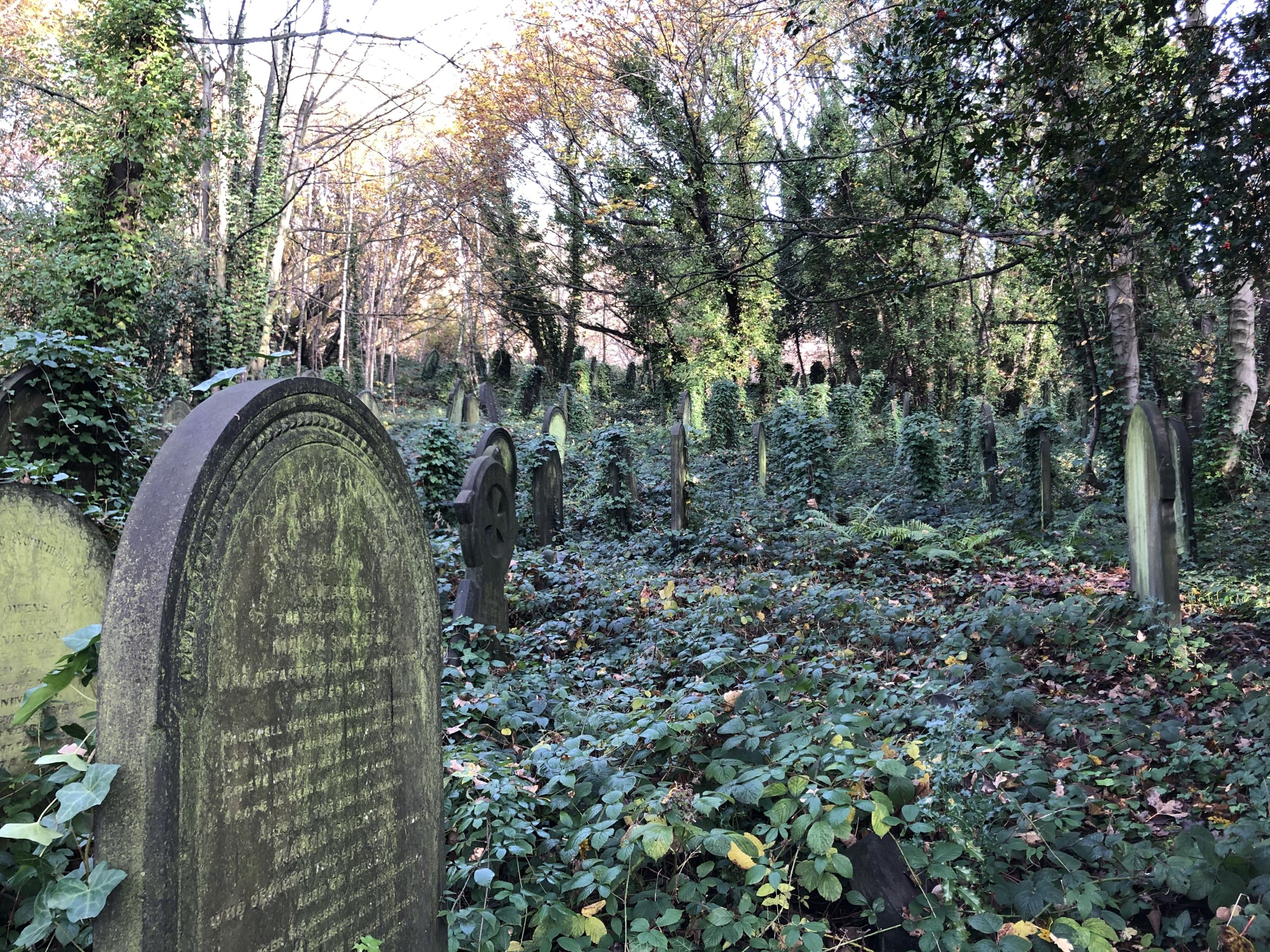 The year is 1857 and a 37 year old Irish man named George is in India. The British Empire is thriving, it is the largest empire in the world, with the British East India Company ruling India on the Crown's behalf. But, the country has spiralled in to a bloody war as Indian rebellions launch savage attacks on British soldiers and Europeans living there.
The days in India are sweltering. Those who live under the ferocious Indian sun have to deal with the blistering heat beating down on them and little shade to seek relief from it. It is particularly harsh on the British soldiers. Their thick red jackets, heavy black helmets, itchy trousers and weighty boots cause extreme discomfort in the heat. It's a heavy load of uniform to carry as well as their weapons.
A new gun has recently been introduced to the British army and East India Company - the Enfield P53 Rifled Musket - which is actually the entire reason for the outbreak of this hideous war. The cartridges for this gun are to be bitten and the gunpowder poured down the gun's mouth. But these cartridges have been greased with cow and pig fat, which is incredibly offensive to the Indians, who believe in Islam and Hinduism.
The slaughter is horrific. Methods of fighting here are brutal and often directed towards European women and children who live here under the East India Company's rule. It's mental torture for the men fighting on the British side, as the Victorian belief is that it is the men's job to protect women and children.
George is a lieutenant in the 84th Regiment of Foot. He fights under Major General Sir Henry Havelock's orders, beyond that the orders of the government. He does what he is told to do.
An attack is to be expected at any time and hand to hand contact is common. Indian rebels appear out of nowhere in swarms, wildly slashing sabres at British troops, engaging them in bloody contact as the Brits charge with their bayonets in retaliation. When the battles include the use of ammunition, men walk straight in to cannon and musket fire, where heavy lead balls take your limbs clean off if they hit you. In Lucknow there is constant bombardment,
With scorching heat and the rotting flesh of dead corpses comes flies. Bacteria spreading machines that are programmed to infect as many humans as possible. This means that disease spreads quicker than bush fire. Mounds of dead bodies are left piled up where they were killed or get taken away and thrown in to wells. It's not uncommon for people who are still alive, but got caught up amongst a massacre, to be thrown in along with the dead. People are living in filth, and whatever water they find, they must drink. But it is so polluted with disease that many fall victim to cholera.
Respite is hard to find as many hospital blocks get blown up by shells, destroying all medical supplies inside them.
Come September 25th, George has been severely wounded in the head at the Relief and subsequent Siege of Lucknow.
Whilst serving with the Azimghur Field Force, George participated in the suppression of the Shahabad District Rebellion. Here he received a medal and two clasps.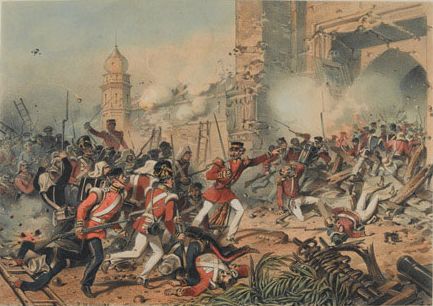 Capture of Delhi 1857 - Coloured lithograph by Bequet Freres after R de Moraine, published by E Morier, Paris, 1858 (c).
Capture of Delhi 1857 - Coloured lithograph by Bequet Freres after R de Moraine, published by E Morier, Paris, 1858 (c).
George was awarded the highest British military award for three separate acts of velour in India. On 18 June 1858 George Lambert's Victoria Cross was gazetted in London.
What made George so courageous was the way he walked selflessly in to rebel musket and shell fire, while unaware that he was walking on top of mines that had been dug underground by rebels in Lucknow. In Bithnoor, Lucknow and Oanao George helped drive rebels from the towns and capture fifteen guns, to relieve the Europeans living there from massacre.
Yet now, all that is left to remind us of his bravery is a battered, neglected grave.
Guy Aston, a trustee at The Victoria Cross Trust shared his thoughts: "I feel pretty sad really, the guys who've been awarded the Victoria Cross, they've done something incredibly brave, and it might not always be stabbing or shooting people. A lot of VCs are awarded for selfless actions, rescuing wounded comrades etc. But it is so sad that they are forgotten and they're not under the remise of the Commonwealth War Grades Commission, who do 1st and 2nd World War soldiers killed in action. So, there are a lot of soldiers from the Zulu War, the Crimean War and the Indian Mutiny and so on who lie forgotten in church yards."
Fast forward to today.
Like skin, the generations that have been scarred by the wars have almost been fully replaced by a fresh, untouched new layer.
Each Memorial Day, the eleventh of November every year, turnouts to memorial services by younger generations in particular are very low. Even though there are more than 2,500 war memorials across the country.
If you were to ask a young person, have you attended a memorial service? Or a fallen soldiers grave? The answer would more than likely be no. It is the older generations that carry the flag for remembrance, but they will not be around forever to do so. It's important the youth understand the reasons why we remember service men and want to do so themselves. Otherwise, the stories of war heroes will stop getting told. They will not get the respect they deserve.
"I'm so nervous about the Disneyfication of remembrance when all the politicians turn out and everybody else turns out because that's what you have to do to be politically correct. I think it's great we have remembrance, as long as it's done for the right reasons - and that's remembering the dead and not just being seen to politically wear a poppy at that time of year" Guy says.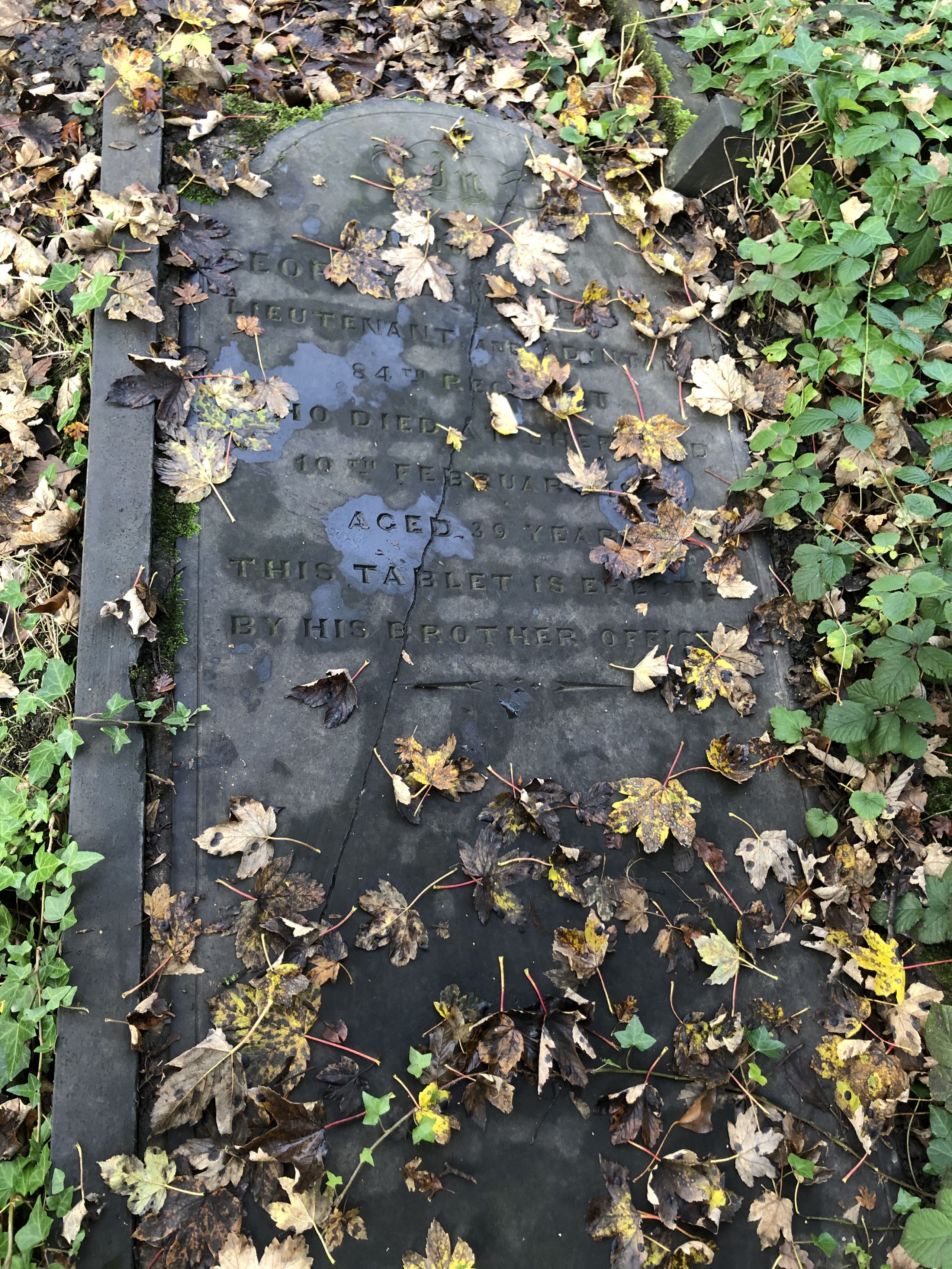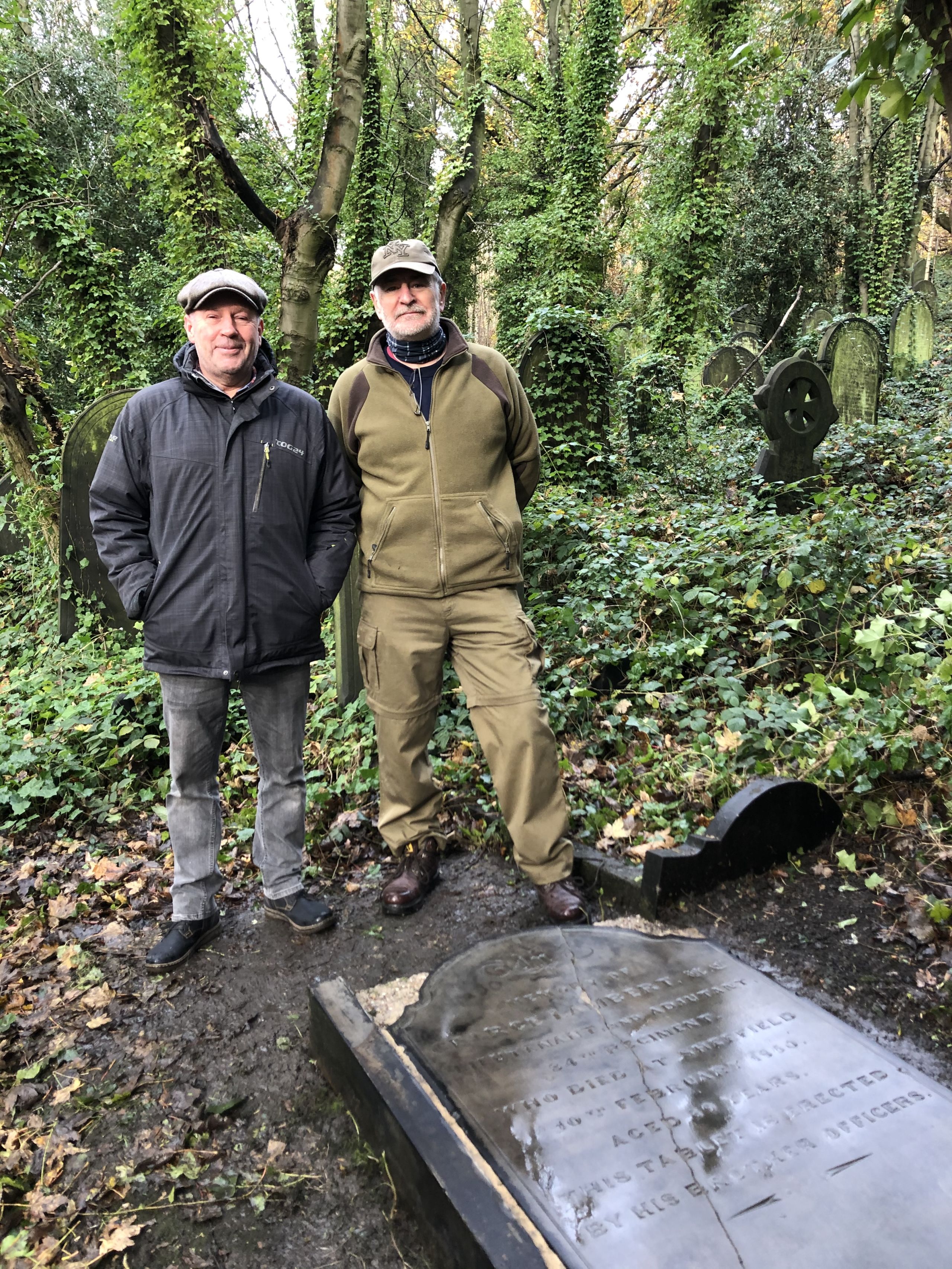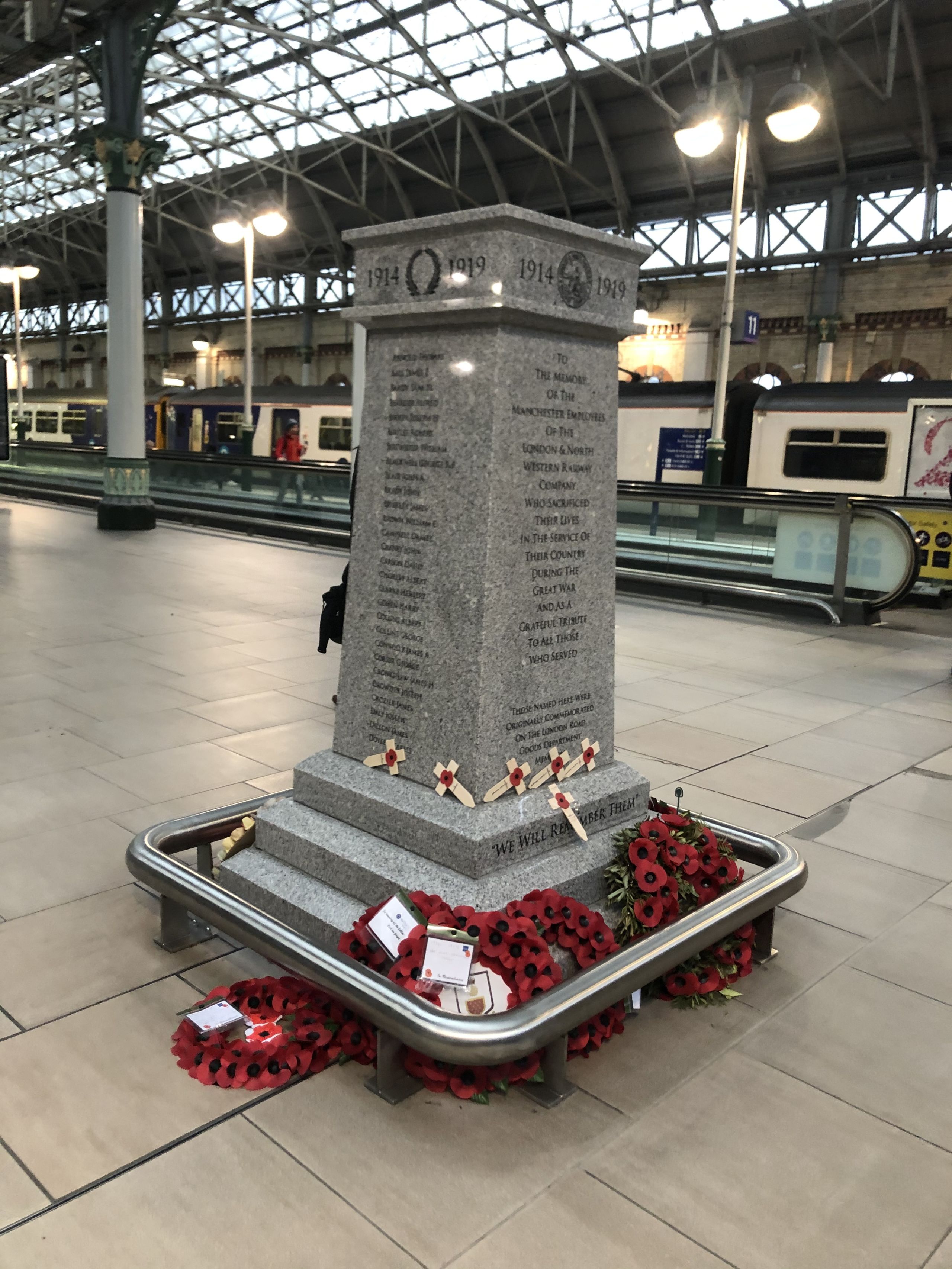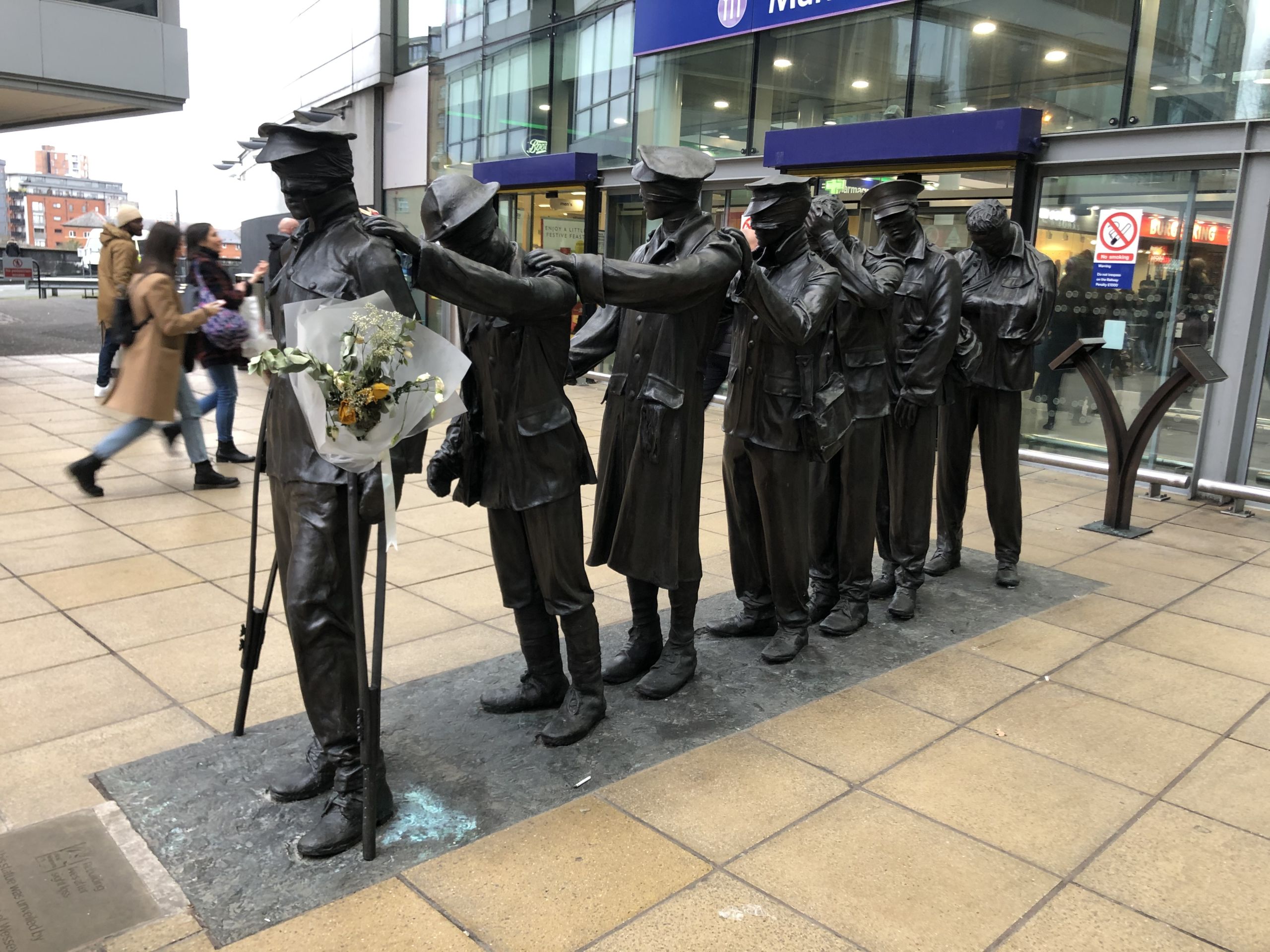 Many different wars have been fought throughout British history. The French Wars, Crimean, Boer and most famously the Great War and the Second World War.
Every person who played a role in them had to endure things no person should ever expect to endure in their lifetime.
Guy added "Also there are a lot of soldiers who came back. We have one here (Wardsend Cemetery, Sheffield) from the Western Front but died a year later because of the wounds he received and those are the visual casualties of war, as well as the mental shock cases and so forth. A lot of soldiers died because of gassing and died simply just because of their wounds. And it's so sad they are just completely forgotten, because despite what anybody might say, they went out there thinking they were fighting for their country and for freedom basically."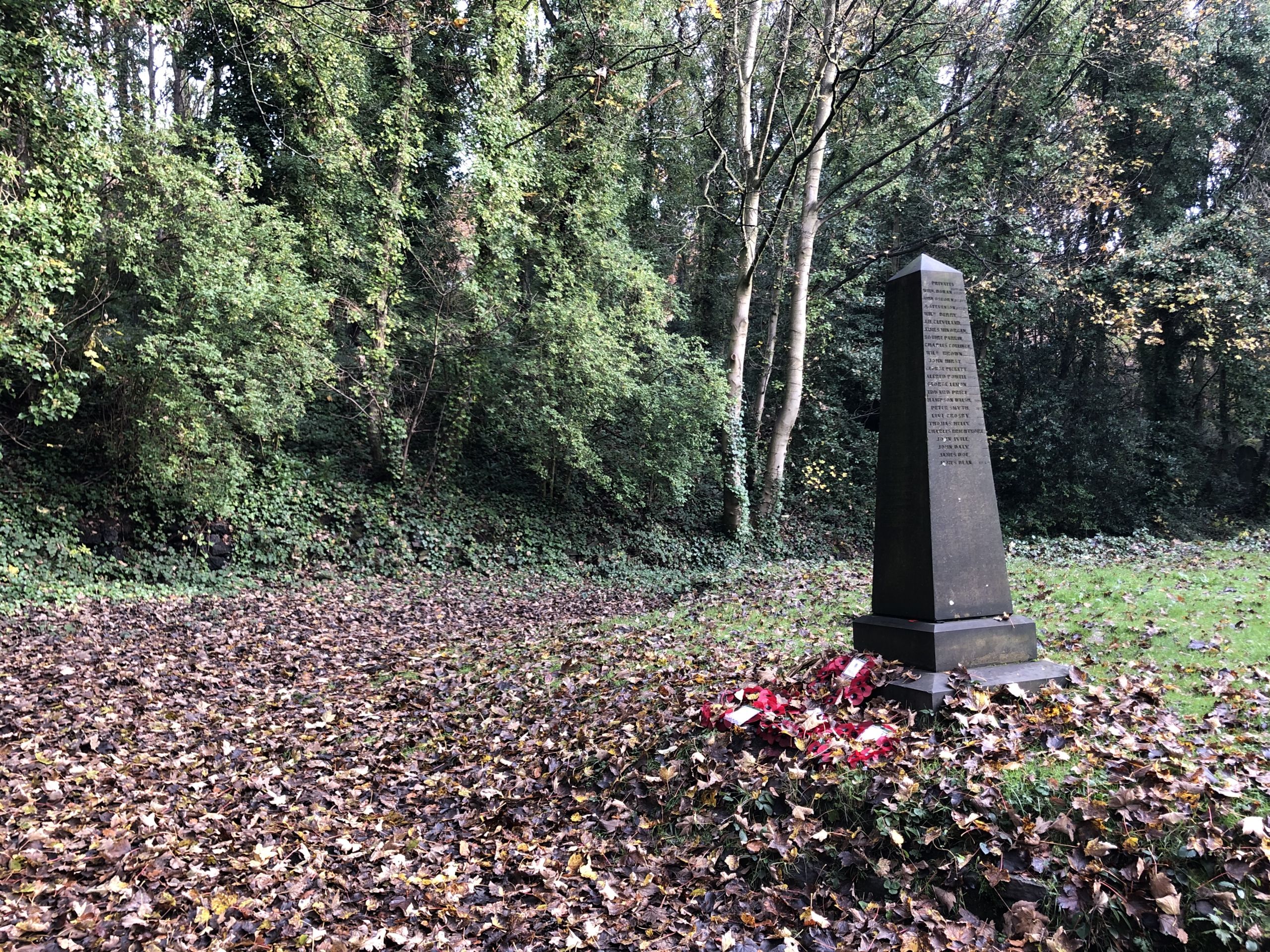 Too many soldiers rest forgotten, their stories unknown, surrounded by drug addicts' heroin needles in neglected woodlands, just the George Lambert VC once did. He is just one example. His incredible story of bravery and patriotism was represented by a fallen headstone which had been tangled amongst curling weeds and suffocated by grime.
But at George's resting place, Wardsend Cemetery in Sheffield, volunteers, the Friends of Wardsend Cemetery, maintain the cemetery and reconnect the stories of the people to their graves. After decades of neglect, they have brought George's memory back to life.
On 19th November 2019, members of the Victoria Cross Trust came to Wardsend to give George's stone a long-overdue clean-up.
"It's so incredibly important that the people of today wear the lenses of the people back in those times to understand war and why they fought and take off the lenses of today. They were just doing what they were instructed to do, just following orders" - Guy Aston.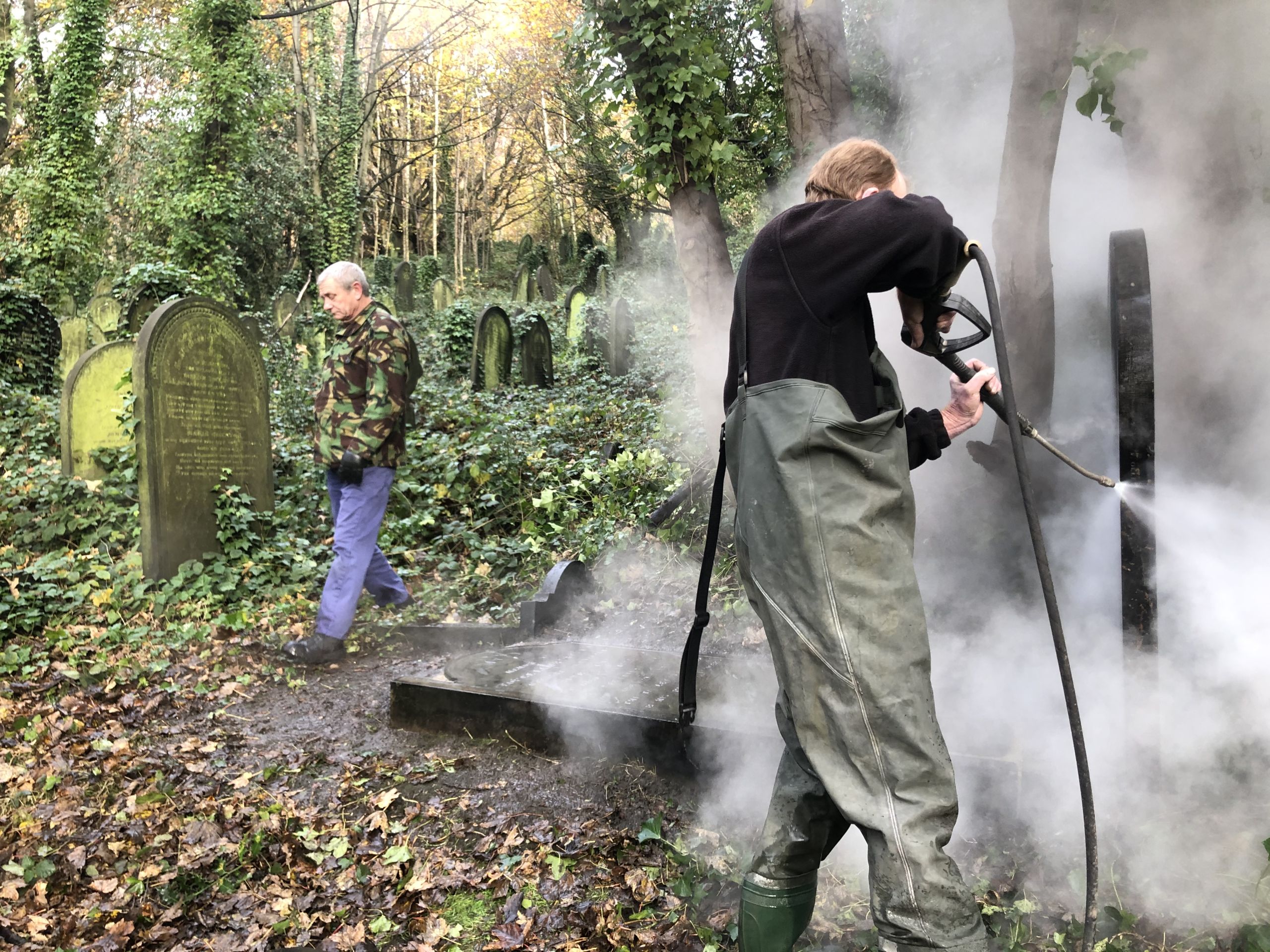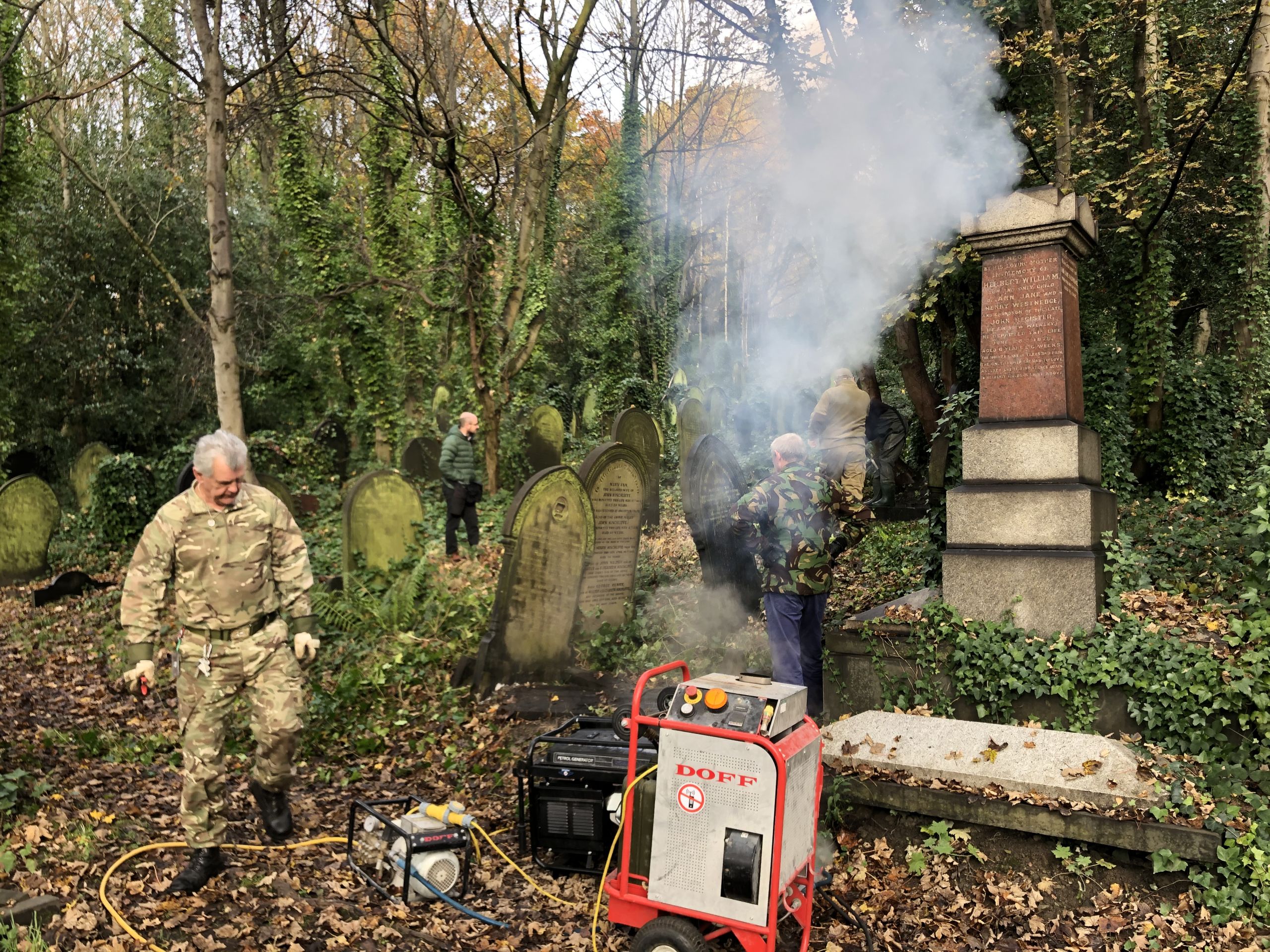 We've become a generation who turns their backs on the ugliest parts of our past. Whether we agree with it or not, war is part of our history.
It's up to us to rediscover those soldiers who have fallen and remember them.
---
All photographs were taken by Hannah Lucas except Capture of Delhi 1857 - Coloured lithograph by Bequet Freres after R de Moraine, published by E Morier, Paris, 1858 (c) labelled for reuse.