Unthinkable, Unimaginable, Unmissable


The stories behind the exhibition featuring portraits of missing loved ones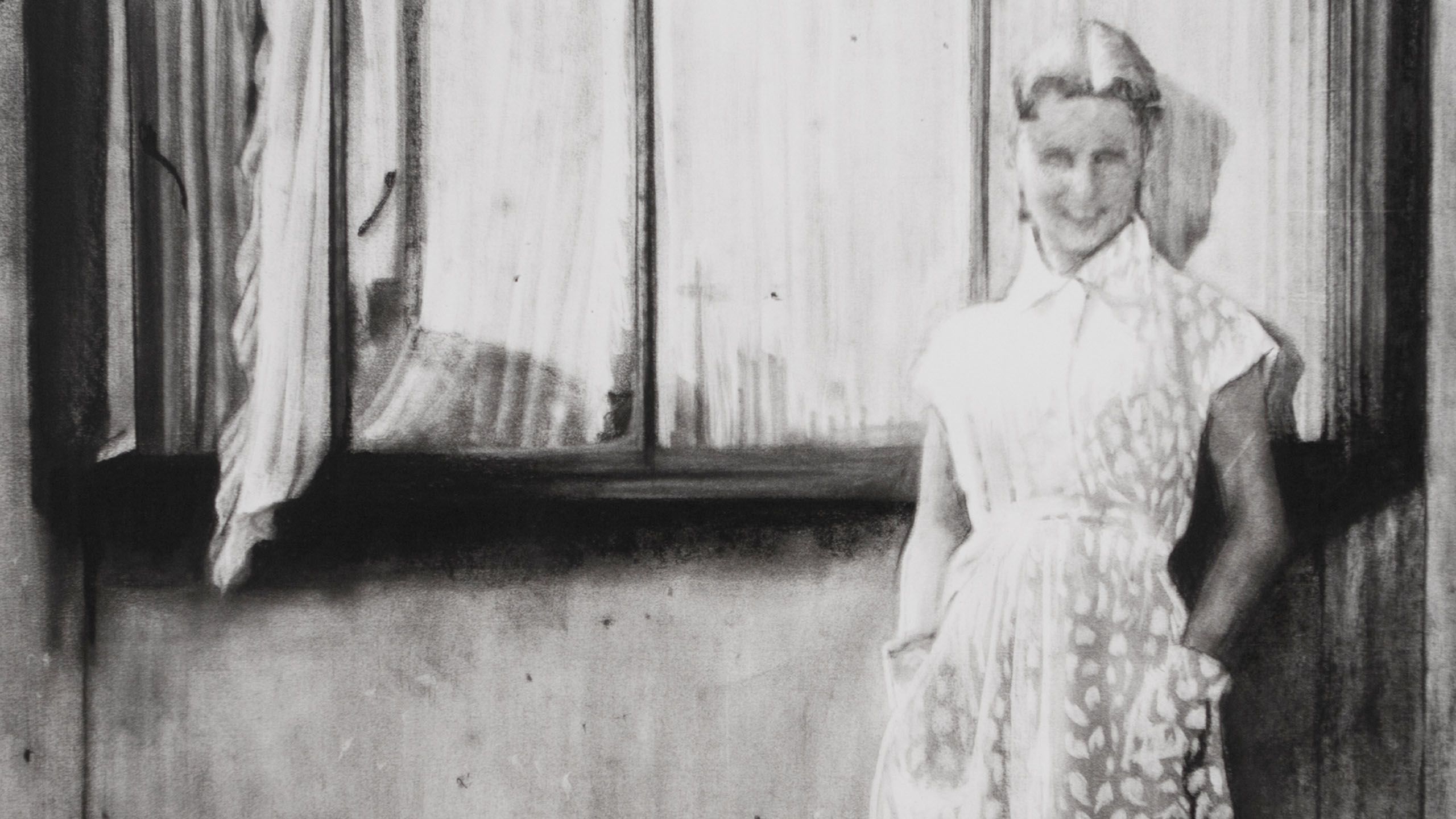 Among the hustle and bustle of an art fair, stands a corner of people smiling, gazing, their eyes filling up with tears as they look at the portraits in front of them.
These are the mums, dads, brothers and sisters who all have one thing in common: their loved ones are missing and they still haven't found them.
From the 14th-17th March, 25 portraits of missing people will be shown at the Unmissable exhibition at the Truman Brewery in London, marking the 25th anniversary of the Missing People charity. 
Ben Moore is the curator of the show and his own brother has been missing for 16 years. 
"I believe that he's still around and it's my mission, my challenge, my life's work to try and find him," he said.
Tom Moore is Ben's older brother and he went missing in July 2003. 
It wasn't the first time he'd left home like this and Ben had always gone looking for him. 
Over the years he'd found Tom in places like Bosnia and brought him back home to his family in London.
But at the age of 31, Tom left once again, this time leaving behind a note which said: "I'm going away for some time and I don't know when I shall be coming back." 
Ben said: "It gives you the idea that he has the intention of coming back, on his terms. But which is going to happen first, am I going to find him or is he going to come back?"
Three days after his disappearance in 2003, Tom made a withdrawal of 150 euros from his bank account in Ancona in northern Italy. This is the last trace of Tom his family has.
Ben still hasn't found him and he hopes the exhibition will raise publicity which could lead to Tom's whereabouts.
But the searching also continues when Ben sleeps, when he dreams he's found his brother and he embraces him in the way he used to.
"I give him this hug and I can actually smell and feel him in a way that's so unique to how he used to feel and I'm just overjoyed to see him again.
"And then I wake up and I feel this sense that he's back. But then as I wake up more, the reality sets in," he said.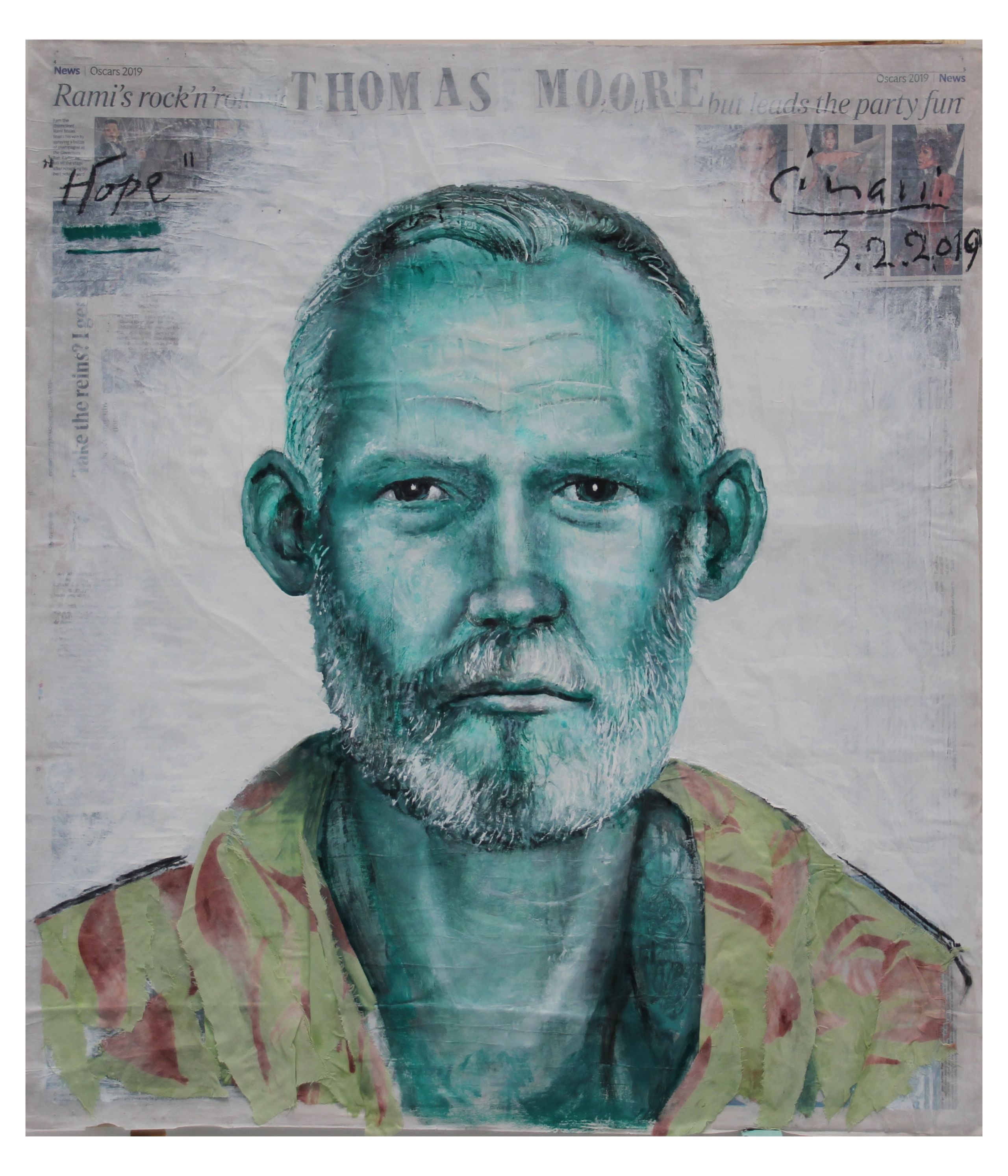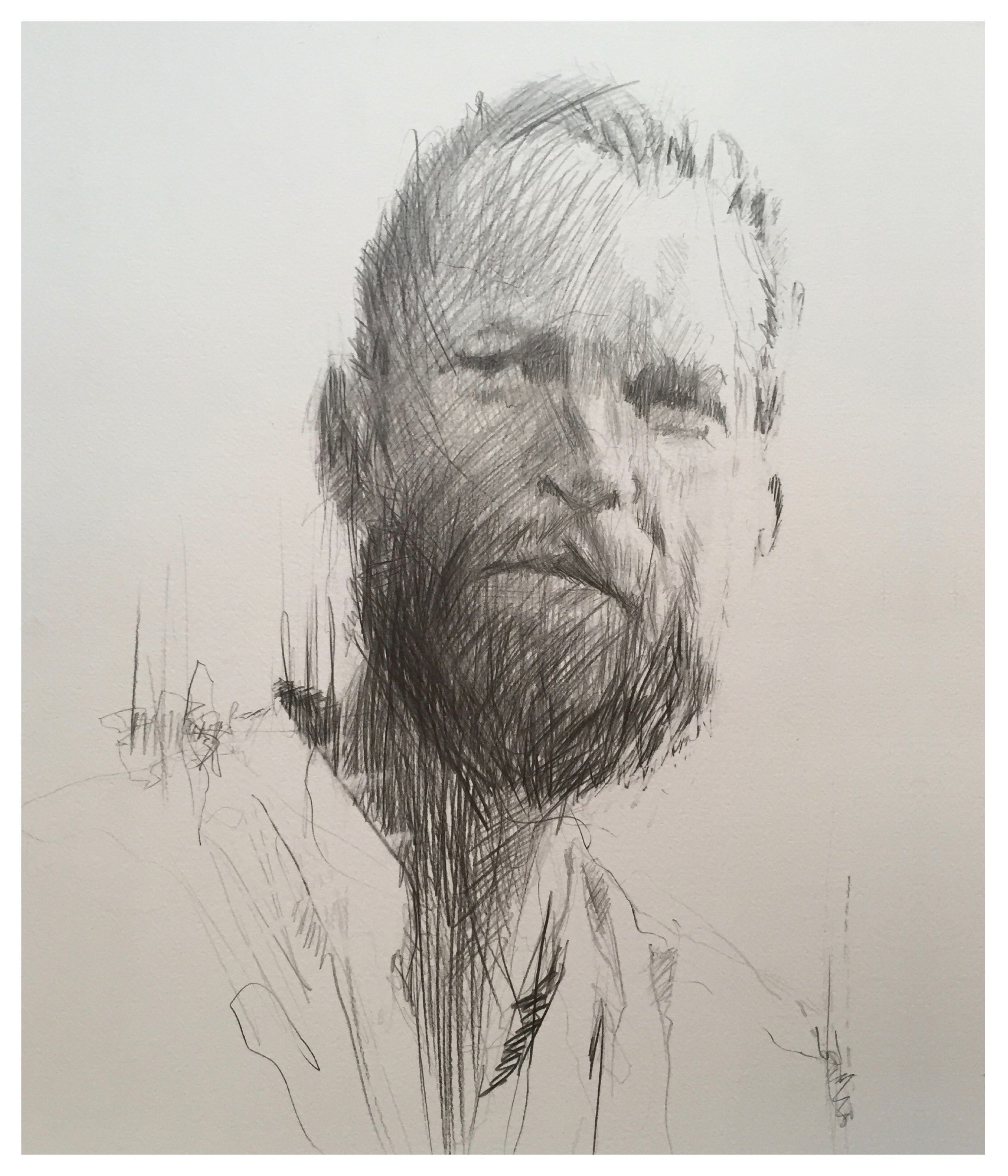 Ben's nightmare is one of thousands felt across the country and one that is deeply shared among the families at the exhibition. 
"I always used to think that if your child died, it would be the worst thing that could happen to anybody and I've had to revise that."
Andrew Gosden was 14 when he went missing

His family haven't seen him in over a decade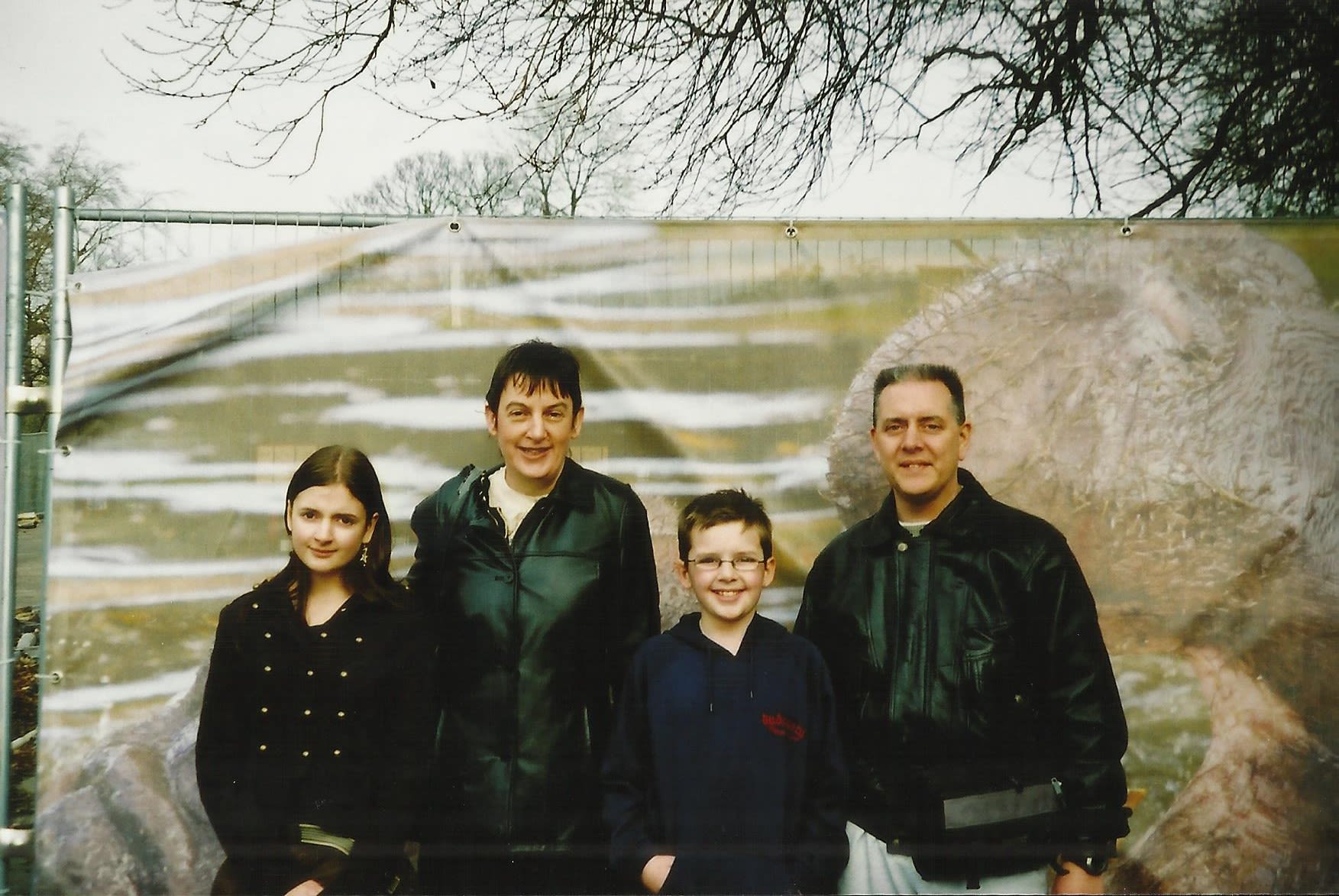 Photo courtesy of Kevin Gosden
Photo courtesy of Kevin Gosden
Andrew Gosden is the youngest person, at the time he went missing, to feature in the exhibition. 
In 2007, Andrew emptied his bank account of around £200 and left his home in Doncaster without leaving a note or any sign that he was about to go missing. 
From Doncaster station, he bought a one way train ticket to London King's Cross where his last sighting was caught on CCTV. 
His family haven't seen or heard from him since.
Kevin Gosden, Andrew's father, said: "It just feels like there's always someone missing, there's always an empty space. 
"Everyday you wonder what on earth happened to him.
"My wife says it's like someone stuck a knife in her one day, but they never pulled it out again. It never got it stitched up, it never healed, she just walks around with the pain in there all the time."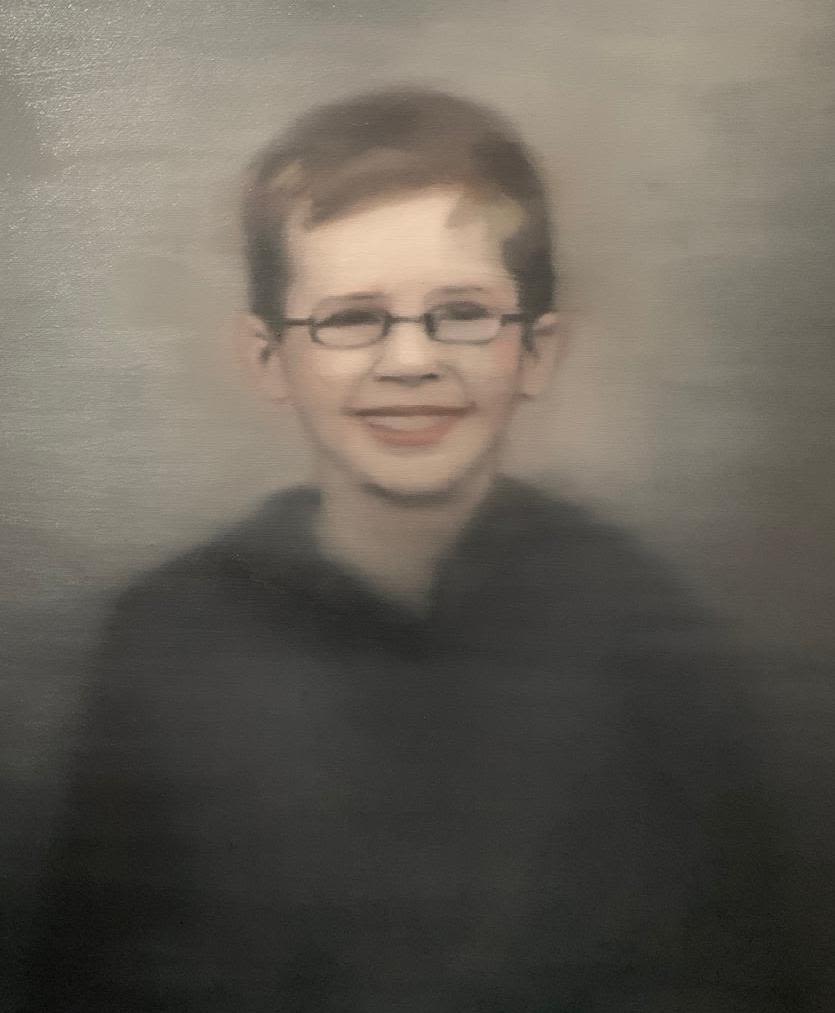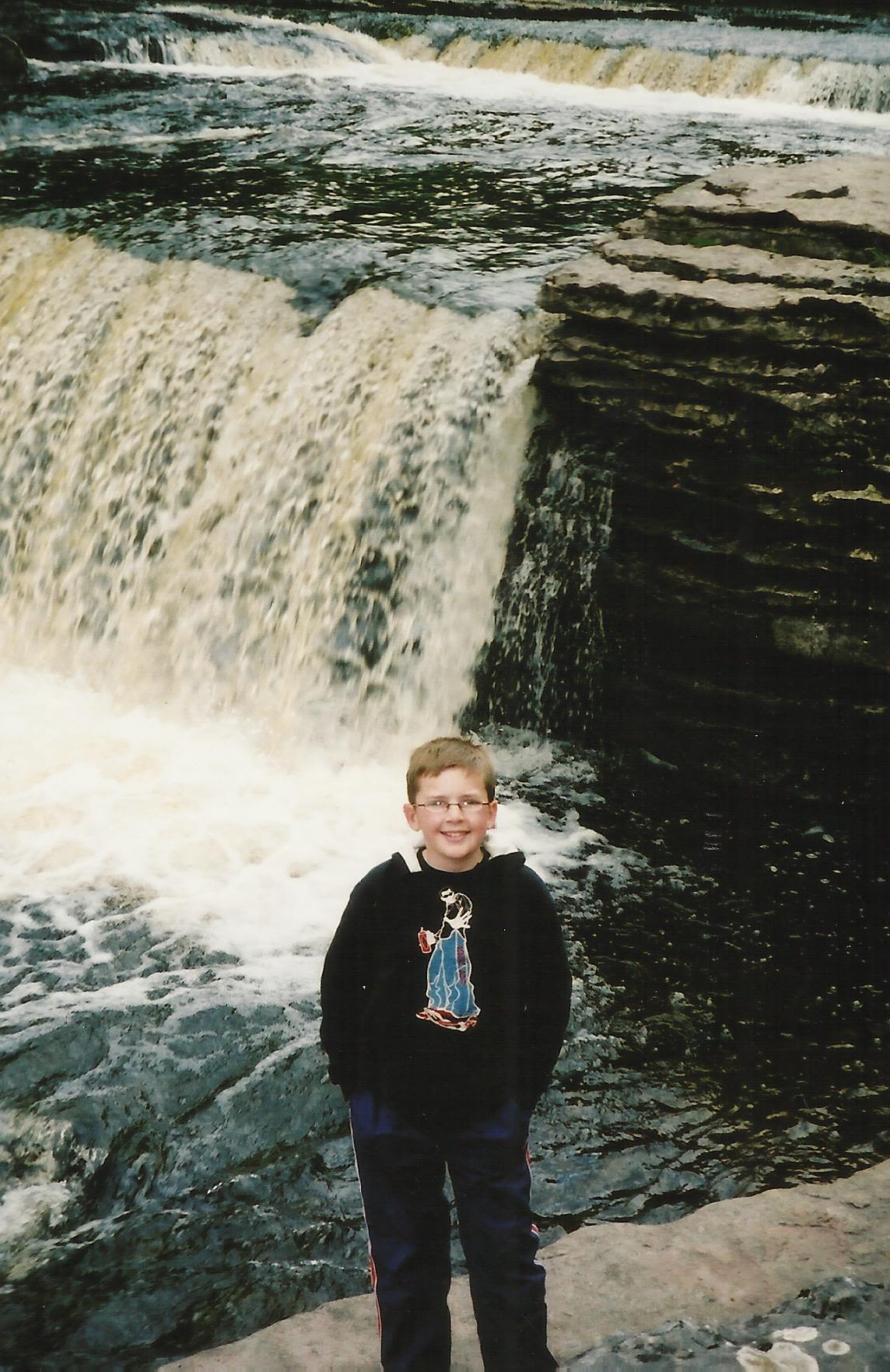 Mary Flanagan was 16 when she went missing
Her family haven't seen her in nearly 60 years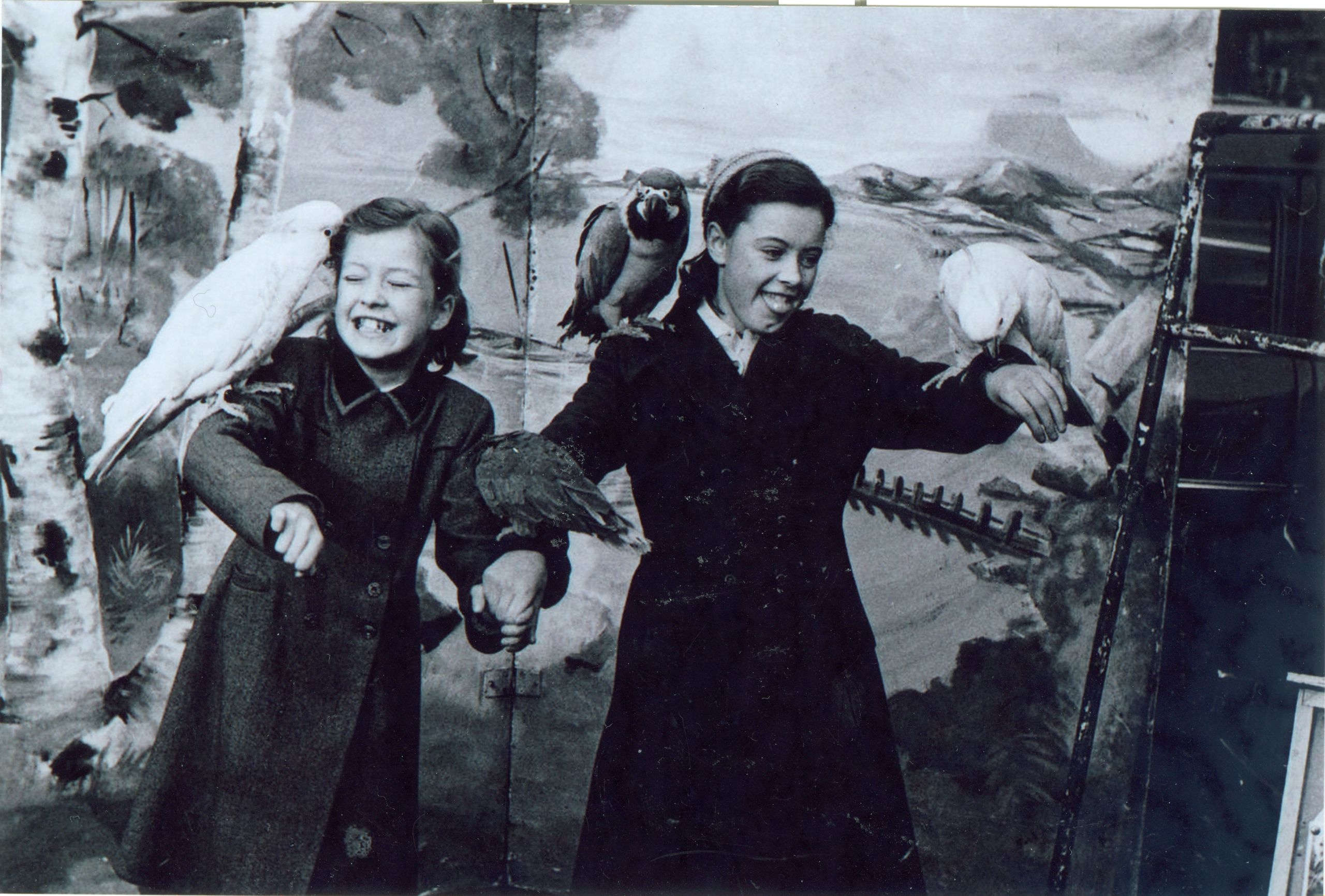 Photo courtesy of Brenda Harris
Photo courtesy of Brenda Harris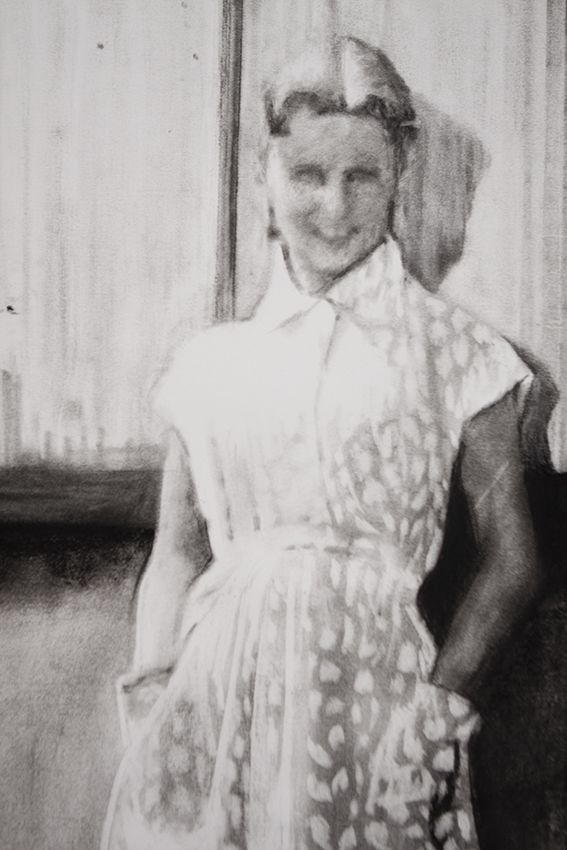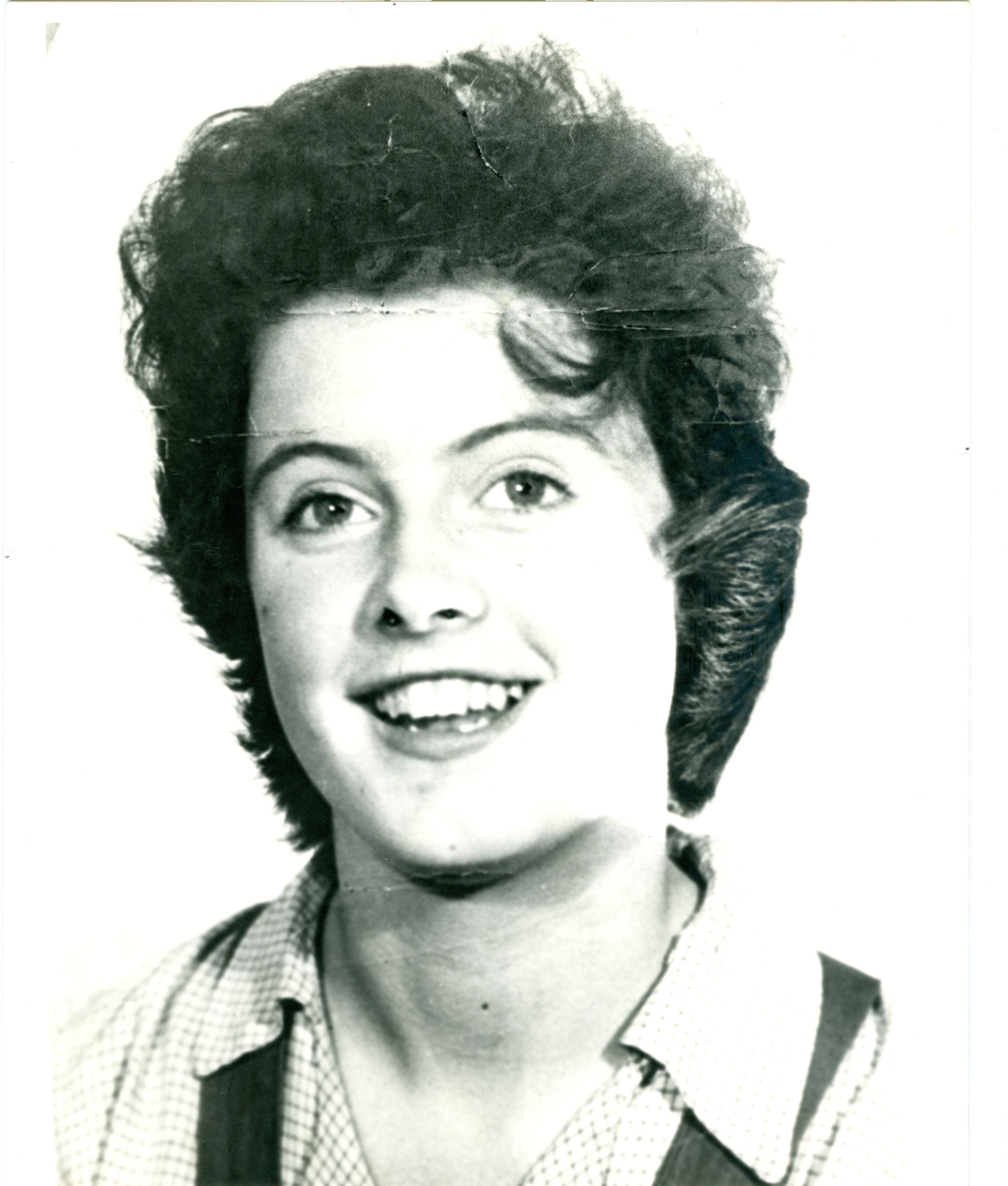 Mary Flanagan never came home from a New Year's Eve party she is believed to have attended in 1959.
The next morning, her parents became worried after they found her bed hadn't been slept in. They went to Mary's work where they were shocked to learn that she hadn't been to the firm in two weeks. 
Nearly 60 years down the line and her family still haven't found out what happened to her. 
Brenda Harris, Mary's younger sister, hasn't stopped thinking about her since she left home all those years ago.
"We've got to have hope, because if you haven't got hope, you haven't got anything. I will never stop looking for her.
"The door is still open, it will always be open," she said.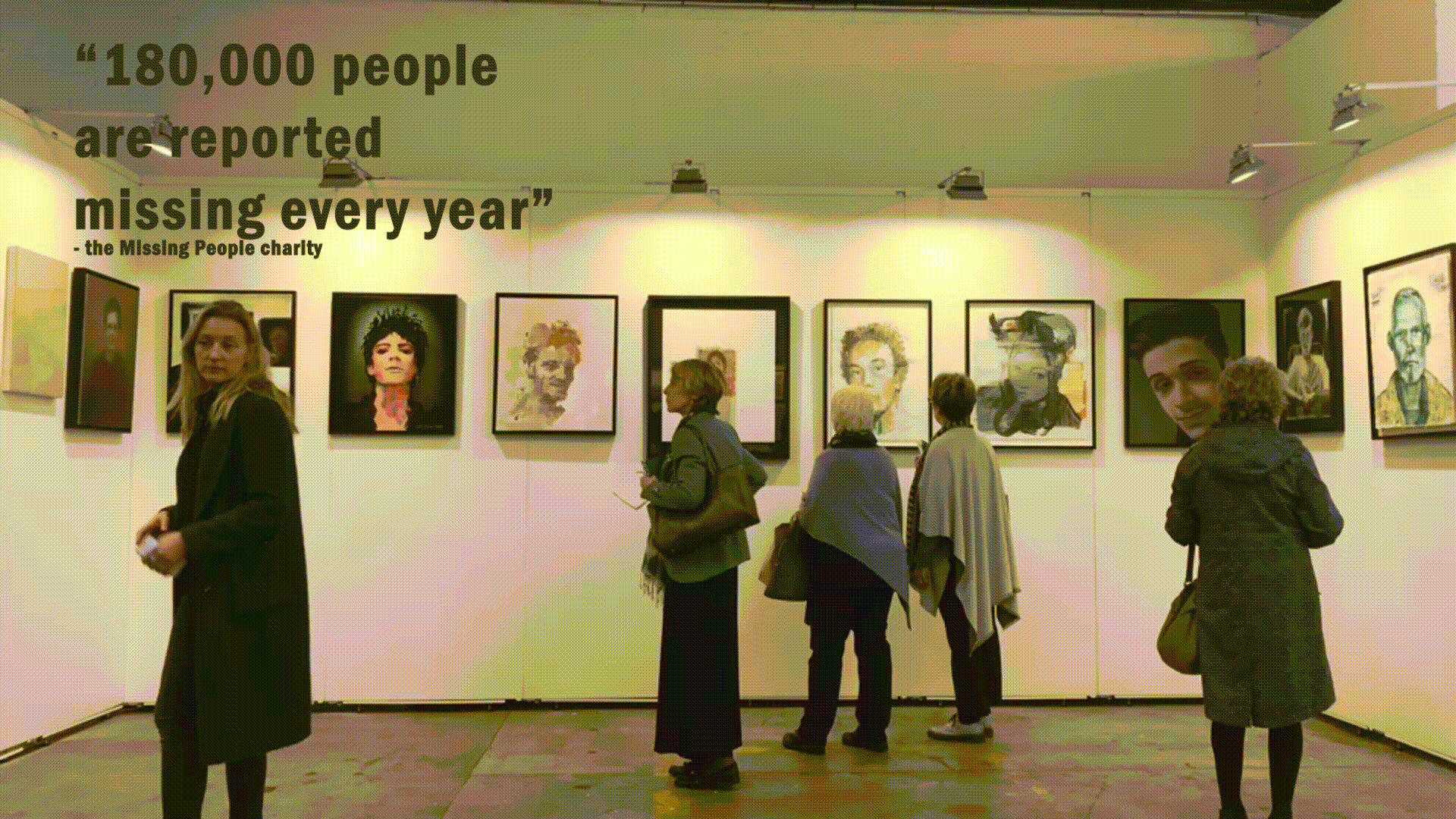 According to the Missing People charity, despite the fact 180,000 people are reported missing every year, the majority of people are found within three days to a week.
The charity estimate only around 1% of those reported missing, actually remain missing for more than a year.
But for 18,000 families a year, the same questions remain: Why did they go missing? What's happened to them? Where are they now?
Amy Walker, the Publicity Manager for the charity, said: "There's so many things that can happen to a missing loved one and it's difficult to know exactly what they go through and why they remain missing.
"It's often dependent on the reason they left in the first place and what support, if any, they were able to receive while they were away," she added.
The charity aims to support and connect missing people and their families.
"To reconnect someone to their family is not just amazing, it's a privilege and to be a part of their story, to be able to support them, it's absolutely phenomenal," she said.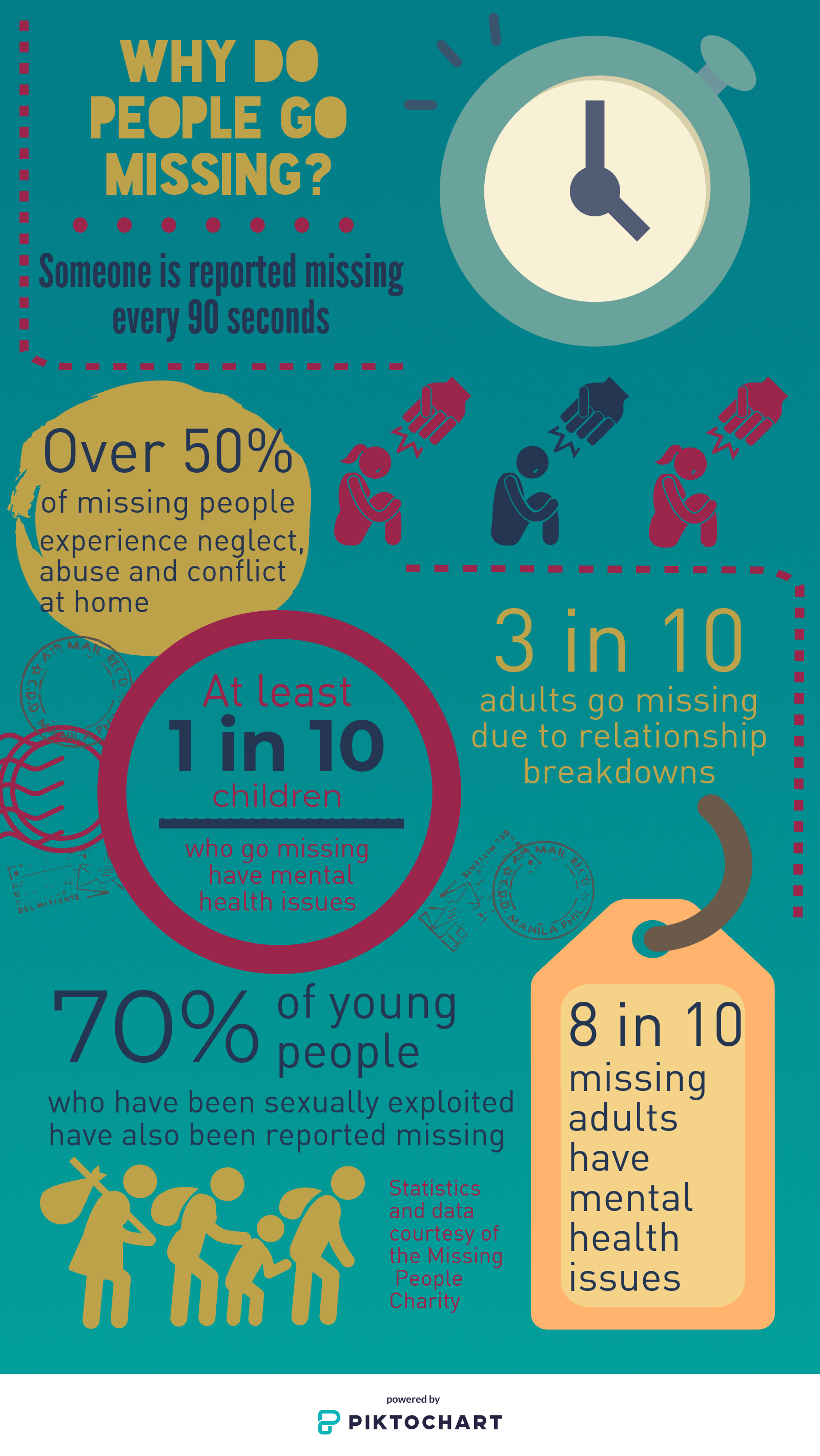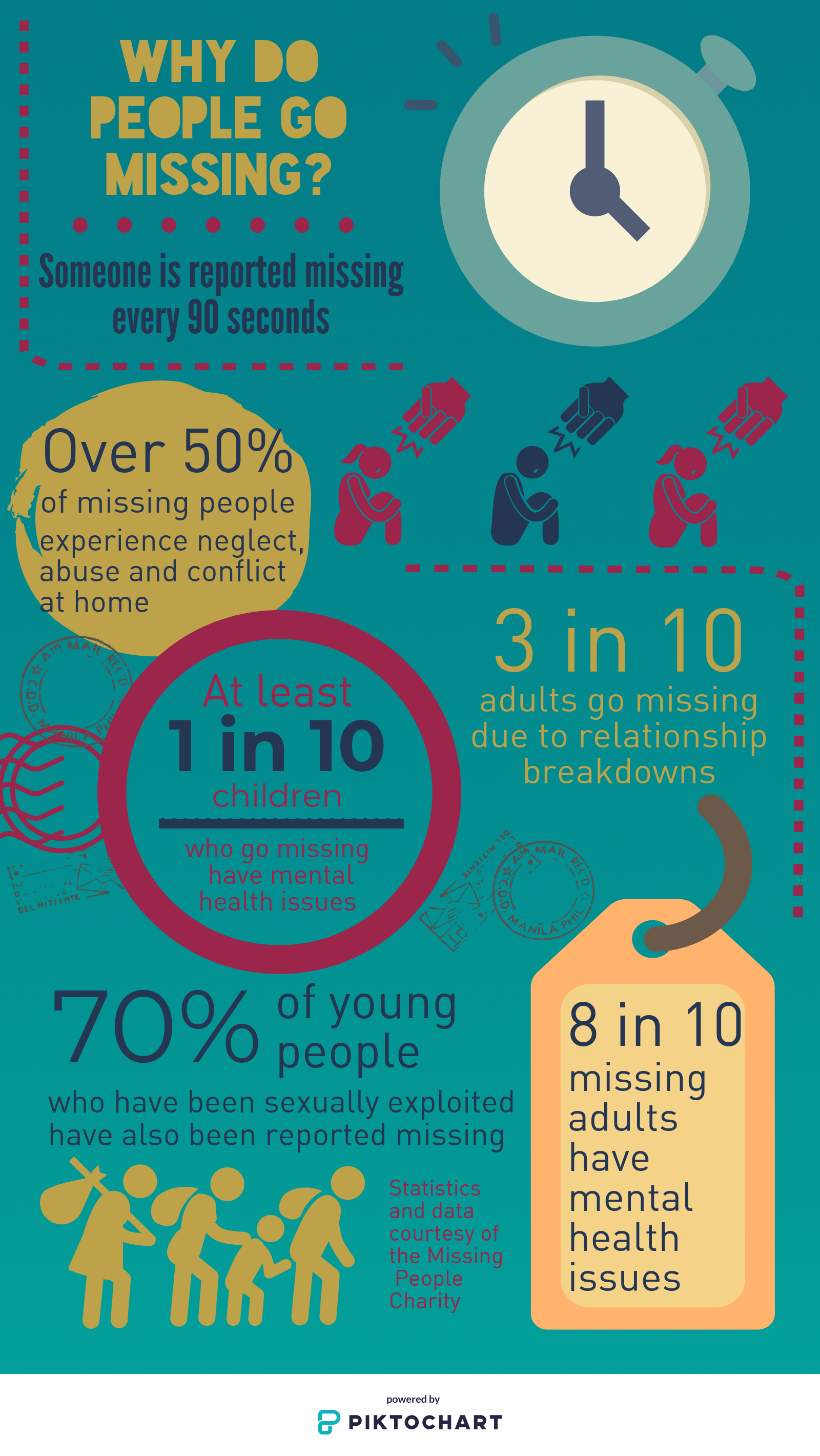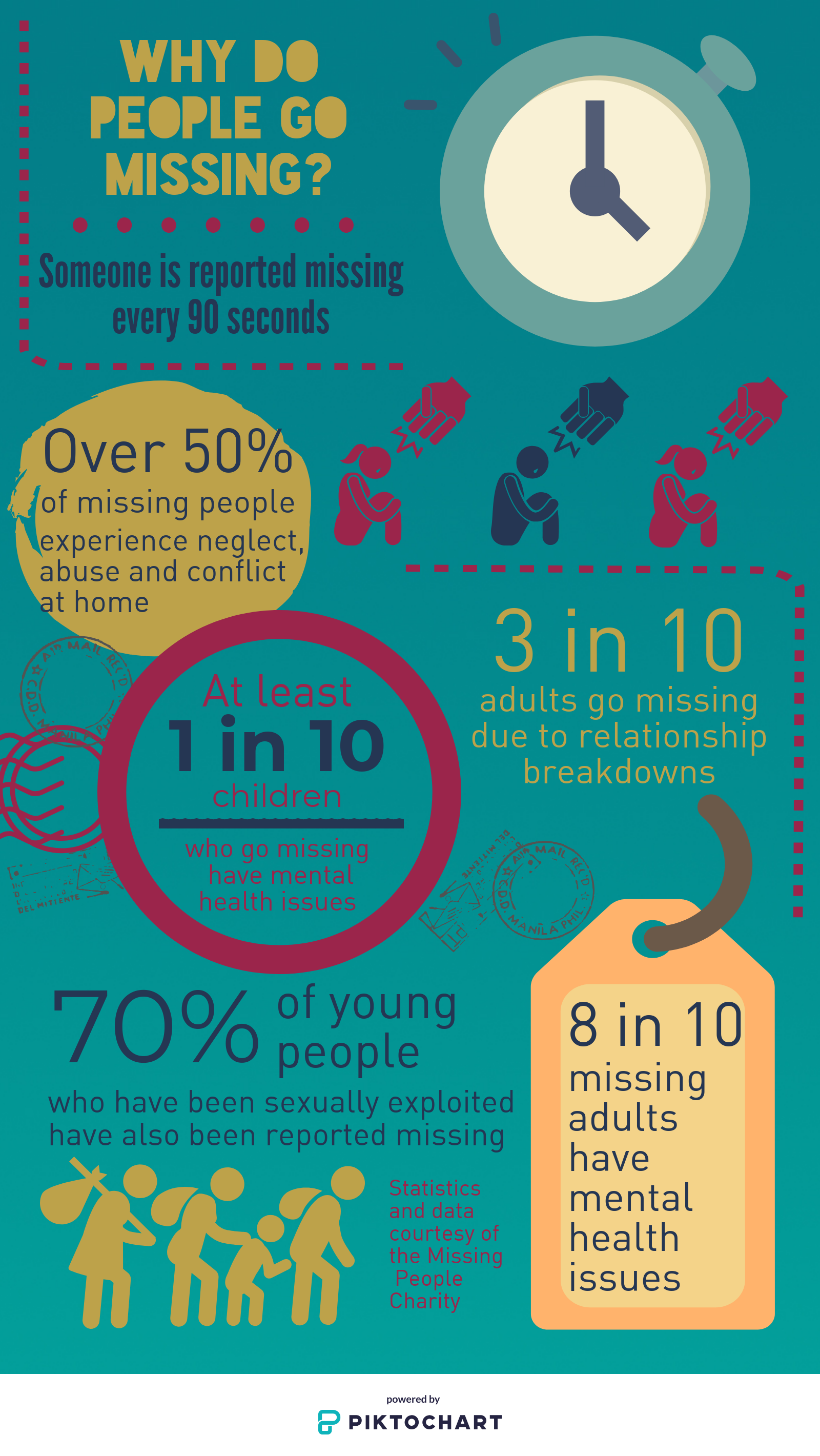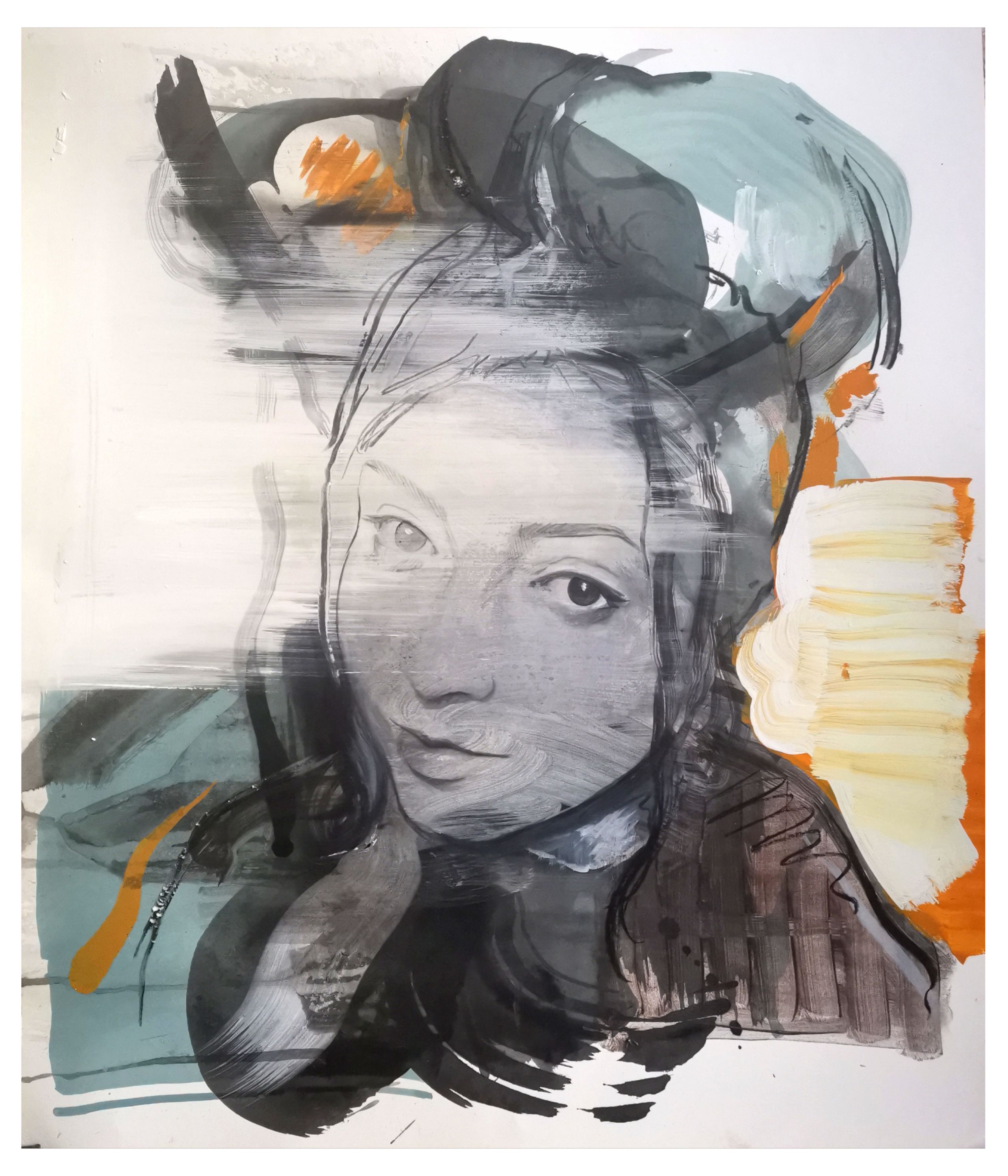 The charity also hold events where families in similar situations can come together and meet with each other for support.
"It's a very small and exclusive club to have a loved one missing and being able to afford someone that space to connect with someone who gets it, is another privilege," she said.
But for these families and thousands of others, the questions will always remain unanswered, the heartbreak will never stop and the search will never end.
The Missing Charity has a 24 hour helpline on 116 000 for anyone who is missing, thinking of going missing or knows someone who is missing.